Why Adam Sandler Is Worried About His Kids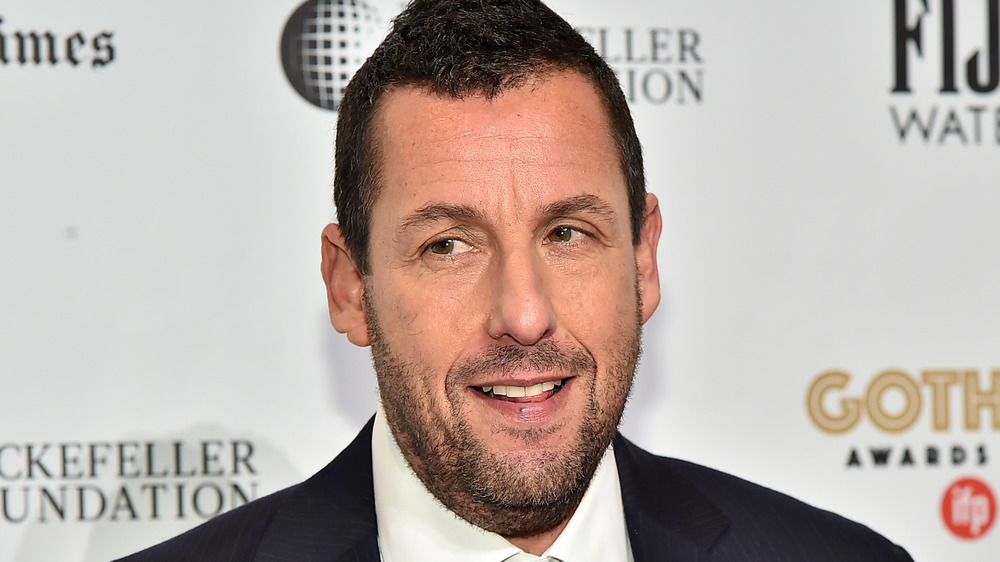 Theo Wargo/Getty Images
Adam Sandler has gone from Big Daddy to concerned father. The superstar actor-comedian made us belly laugh in the 1990s and 2000s with raunchy comedies, classic Hanukkah tunes, and endless SNL skits. And although many of his signature characters are wayward individuals, like Happy Gilmore or Billy Madison, Adam Sandler's life off-screen is very together. 
The actor is worth a whopping $420 million and, per Forbes, earned $57 million in 2019, having "Netflix to thank for his eight-figure year." Yup, Sandler has kept his comedy brand strong with films like Hubie Halloween, which might not be critical darlings, but dominate the platform with viewership that's no joke. Meanwhile, Sandler astounded critics with his iconic role as the destructive Howard Ratner in Uncut Gems, and with his sweet and enjoyable 2018 musical comedy special 100% Fresh. (A nod to those Rotten Tomatoes haters, perhaps?) Clearly, Sandler is much more successful than his bumbling famous early characters.
Plus, Sandler is a dedicated family man. He and his wife, Jacqueline Sandler, share two children, 11-year-old Sunny and 13-year-old Sadie. "They like to sing ... and they see Daddy up there and they're like, 'Can I try that?' So I say, 'Get on up there,'" he told Us Weekly on his daughters' bourgeoning vocal talents in 2019. "Whatever they're excited about in their lives, I'll back them up." How sweet! Sandler really has it all. But as Sunny and Sadie grow, here's one fear he has disclosed about his kids. 
Adam Sandler doesn't want this to happen to his daughters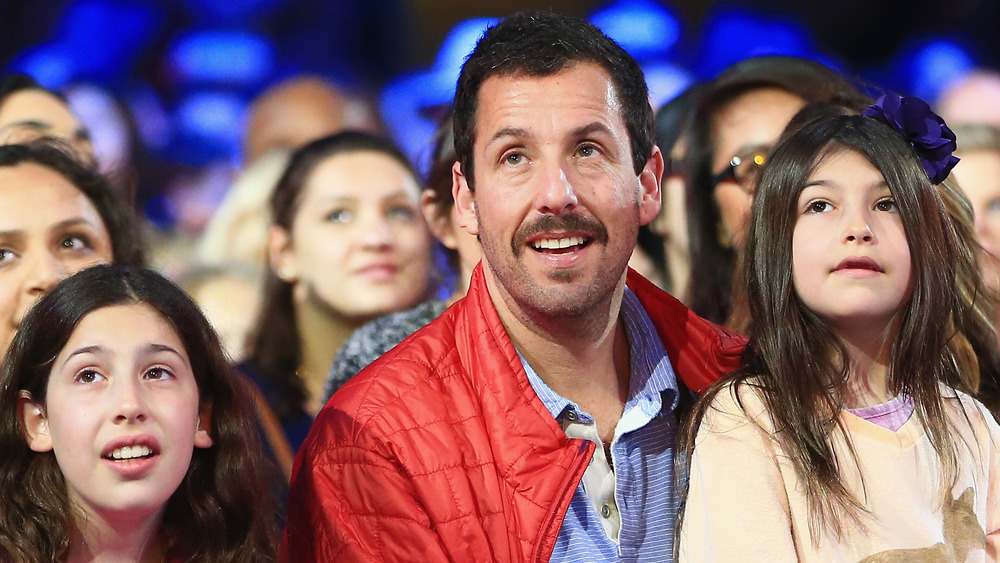 Christopher Polk/kca2016/Getty Images
What's one of Adam Sandler's biggest worries regarding his children? He fears they will become too privileged or, as he put it, "spoiled." Of course, that makes sense, as he's extremely wealthy, with sprawling homes in Los Angeles, Calif., Malibu, Calif., and more. "The idea of my kids being spoiled, I go to sleep thinking about it and I wake up thinking about it," he told The Toronto Sun in 2010, via Parade. "I try to do the right thing, but with the amount of money I have, it's difficult to raise the children the way I was raised." He then joked, "But, I took away the West and North wing of the house from those guys. They're not allowed in there, and so far I think that's working."
So how is that "strategy" going these days? Sandler seems extremely proud of his two daughters, though he revealed that they may not be getting into the same field as him during an appearance on The Drew Barrymore Show. "Drew, you would think the kids would be very excited ... to be in a movie," Sandler told Drew Barrymore on his kids' roles in Hubie Halloween, per People. "...They get to set at 8, I'd say around 9:20, I'm hearing, 'How much more?! Please let me leave!' ... Meanwhile, they were asking me the whole damn year, 'Can I be in your next movie, Daddy?'" Aww. All things considered, it seems like Adam Sandler's doing a great job in the dad department.