Matthew McConaughey's Latest Political Statement Is Turning Some Heads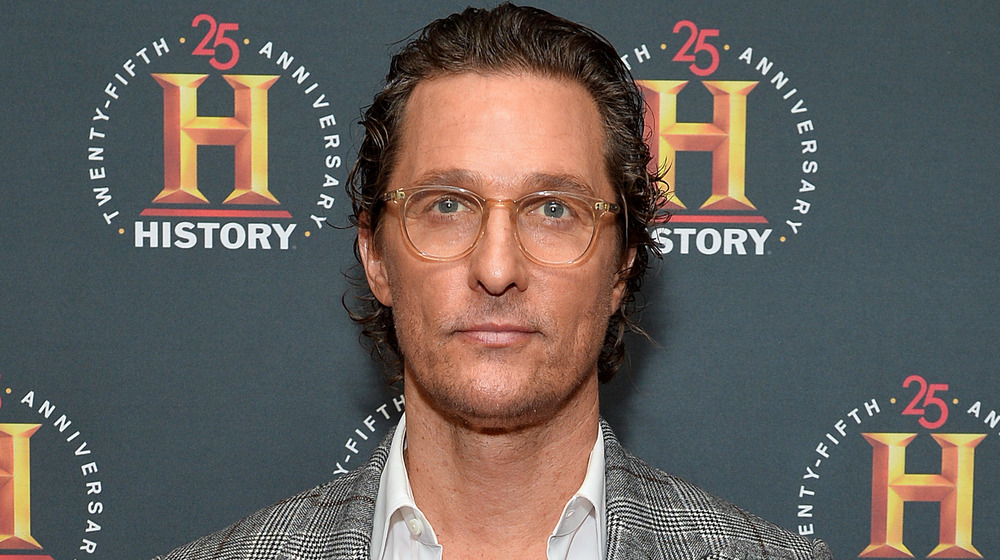 Noam Galai/Getty Images
Even though the 2020 presidential election is over (according to most people, anyway), there are still heated discussions about the results. According to Page Six, actor Matthew McConaughey shared his thoughts with Russell Brand on Brand's podcast Under the Skin in late November 2020. During the convo, McConaughey dissed the liberal celebrities who "condescend" and "patronize" those with conservative viewpoints. He feels that it is hypocritical for Joe Biden supporters to want Donald Trump voters to automatically accept the election results.
Brand told McConaughey, "[There is] a kind of offhandedness, like, 'Oh, they're dumb, they're voting for Brexit, they're voting for Trump.' I don't like it, and I don't like to hear it." In response, the Academy Award winner said, "There are a lot [of people] on that illiberal left that absolutely condescend, patronize, and are arrogant towards the other 50%." McConaughey pointed out how some of his fellow celebrities had a tough time accepting the results from the 2016 election. 
"I'm sure you saw it in our industry when Trump was voted in four years ago, they were in denial that was real. Some of them were in absolute denial," McConaughey told Brand. Now that the situation has been reversed, the actor thinks it's hypocritical for people to expect Trump voters not to challenge Biden's victory.
Matthew McConaughey wants people to be understanding of political differences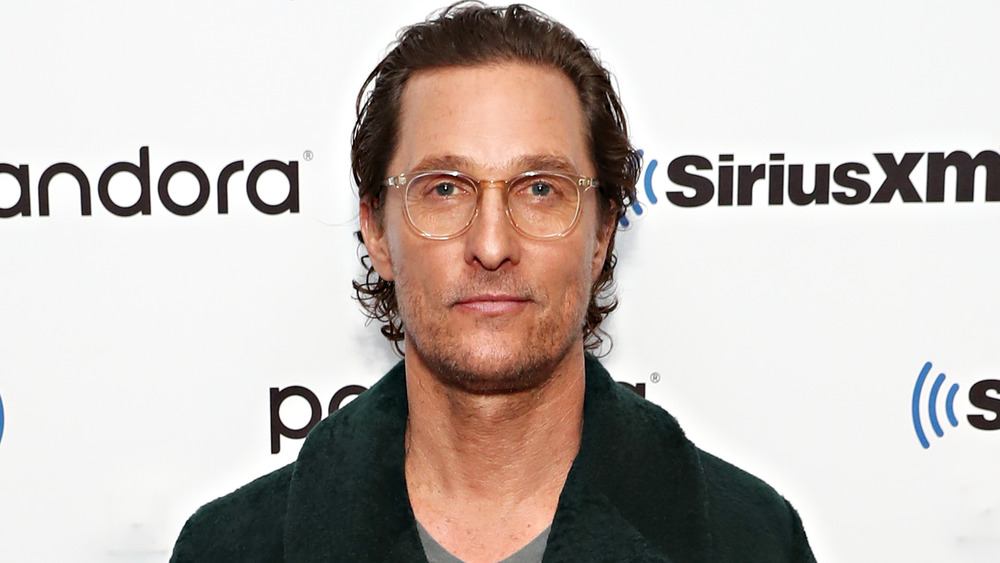 Cindy Ord/Getty Images
Matthew McConaughey has been very vocal about his desire for the country to unite following the election. "Coming out of the election right now, we've got to stabilize," McConaughey said on The Hugh Hewitt Show in mid-November 2020, according to The Dallas Morning News. The Dallas Buyers Club star declared, "This country's got to stabilize first before we start to say okay, here's how we're marching out of this together forward." Ultimately, McConaughey wants people to "get behind personal values to rebind our social contracts with each other as Americans, as people again."
In the aforementioned Under the Skin podcast in late November, McConaughey told Russell Brand, "[Now] it looks like [Joe] Biden's our guy. Now you've got the right that's in denial, 'cause their side has fake news," per Page Six. He explained, "And I understand, they've been fed fake news. No one knows what the hell to believe, right? So they're putting down their last bastion of defense." McConaughey wants people to navigate tough political conversation by compromising and meeting each other in the middle. Many took umbrage with this point, with one person explaining on Twitter, "Did I miss Matthew McConaughey calling out Trump and Republicans over the last 4-8 years for their utter divisiveness? HOW does this ALWAYS come down to the Left needing to move to the middle? Meanwhile, the middle has been getting pulled further & further to the right for YEARS."
Meeting in the middle easier said than done, but so many unexpected things have happened in 2020, so anything is possible at this point.
Matthew McConaughey made a similar point in 2016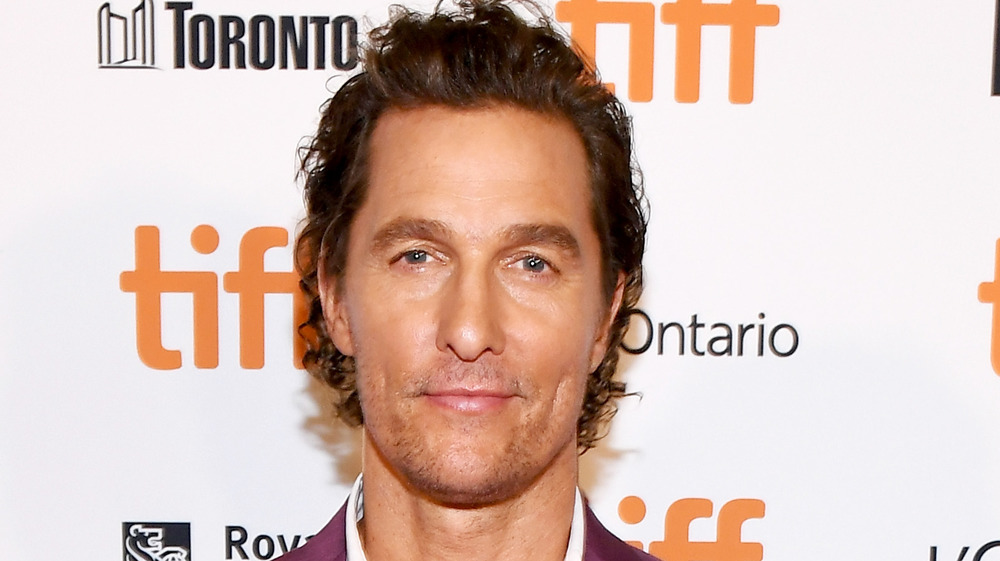 Gp Images/Getty Images
When Donald Trump won the 2016 election, there were plenty of people, both celebrities and not, who were very vocal about how upset they were. At the time, Matthew McConaughey encouraged Americans to accept that outcome, just like he has asked people to accept Joe Biden's 2020 victory. During a 2017 appearance on BBC's Andrew Marr Show, McConaughey was asked if anti-Trump celebrities should give the newly inaugurated president a break, according to The Hill. McConaughey answered, "They don't have a choice now." McConaughey explained, "He's our president. It's very dynamic and as divisive of a time and inauguration as we've had, at the same time, it's time for us to embrace. Shake hands with this fact, be constructive with him over the next four years."
The actor also encouraged Americans to express their disagreement with Trump in a way that could result in a positive outcome. McConaughey said, "Even those who most strongly may disagree with his principles or things he's said or done — which is another thing, we'll see what he does compared to what he has said — no matter how much you disagreed along the way, it's time to think how constructive can you be." He reminded Americans that Trump was "our president for the next four years, at least," which is pretty much the same stance that he has taken in response to those who oppose Biden's victory and upcoming inauguration.
McConaughey's earlier comments prove that he has a history of weighing on political events, and we have a feeling this trend won't stop anytime soon!