What You Don't Know About Terry Bradshaw's Ex-Wives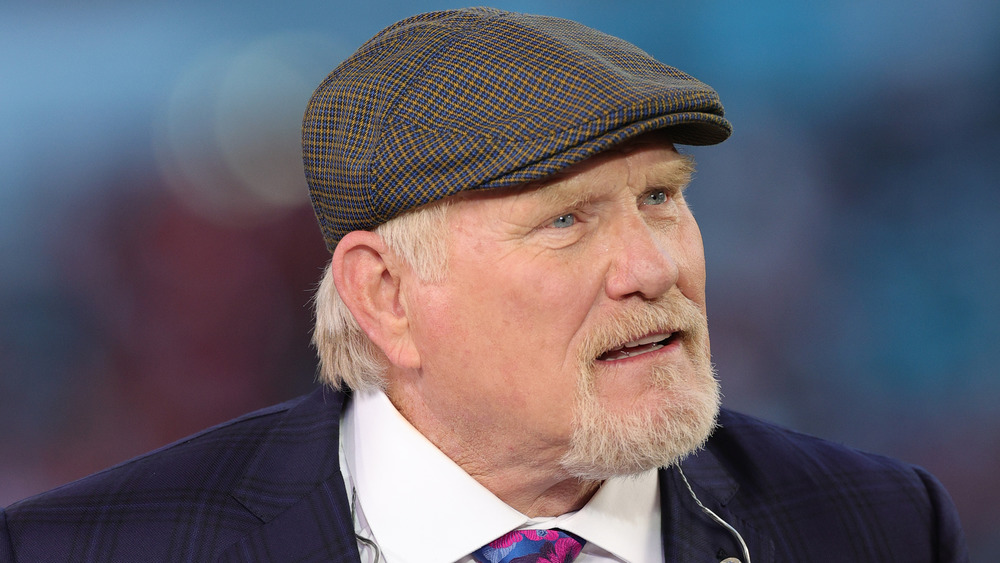 Jamie Squire/Getty Images
Terry Bradshaw, the legendary former football player and current sportscaster, is now a reality star alongside his wife Tammy, his two daughters Erin and Rachel, and his stepdaughter Lacey. The blended family have their own E! Network reality show The Bradshaw Bunch, which premiered on Sep. 17, 2020. 
With an obvious nod to the 1970s classic sitcom, The Brady Bunch, the show offers viewers an intimate, albeit hilarious, look at the Bradshaw family's life in Texas. So far, fans are loving both the show and the Bradshaws. (After all, it has already been renewed for another season.) Plus, with Keeping Up with the Kardashians going off the air soon, this family might be just what E! fans need to satisfy their love for family drama.
It's clear from the first few episodes that Terry and Tammy have a very strong relationship, but what fans might not know is that Tammy is not his first wife. Keep reading to learn more about Terry Bradshaw's previous wives and marriages.
Terry Bradshaw had three failed marriages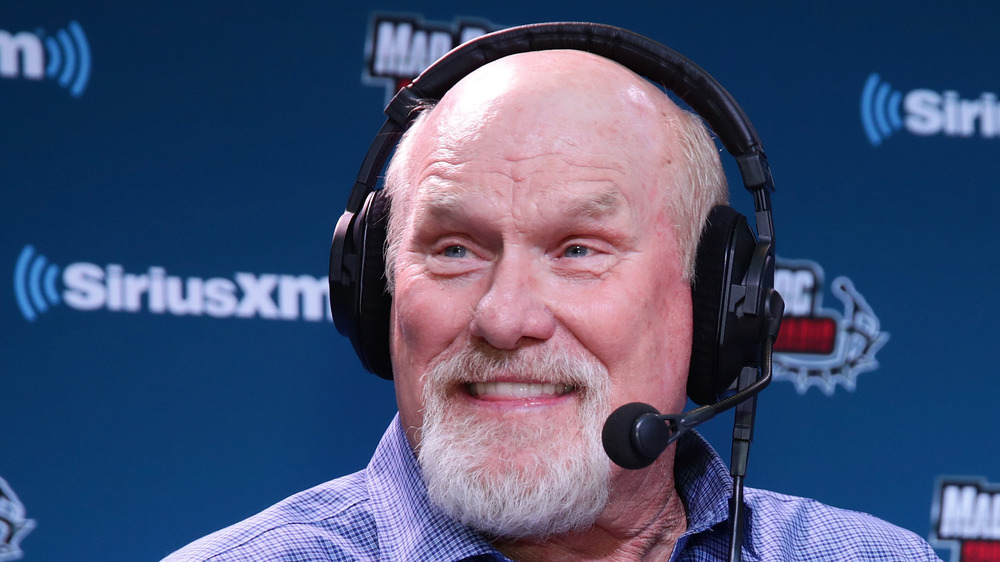 Cindy Ord/Getty Images
Prior to marrying his current wife, Tammy, Terry Bradshaw was married three separate times and experienced multiple failed marriages before finding his person. Terry was first married to Melissa Babish, Miss Teenage America (1969), from 1972 to 1973 (per The Cinemaholic). Terry then married accomplished Olympic figure skater JoJo Starbuck three years later in 1976. However, Terry supposedly made comments in his autobiography, Man of Steel, that did not go over well with his then-wife (per Distractify).
"Okay, I'm a male chauvinist," he wrote in the book. "I'm not ashamed of it. I think that for the most part a woman's place is in the home." The couple sought counseling, but they were not able to make the marriage work and they divorced in 1980.
On his third trip down the aisle, Terry married his family attorney, Charla Hopkins, and he was confident this marriage would work. "I never even think about those [other] marriages," he told the Chicago Tribune in 1987. "The first one was a terribly immature decision. It paralleled me then. The second one was pain. I loved her, but she didn't love me," he shared. "Now this one has happiness and contentment. That happens when you bring two people together who are happy with themselves and love each other."
During their 16 years of marriage, the couple welcomed two daughters, Rachel and Erin, but they inevitably called it quits in 1999, which hit the football player-turned-reality star especially hard. Luckily, however, it brought him to Tammy.
Fourth time was the charm for Terry Bradshaw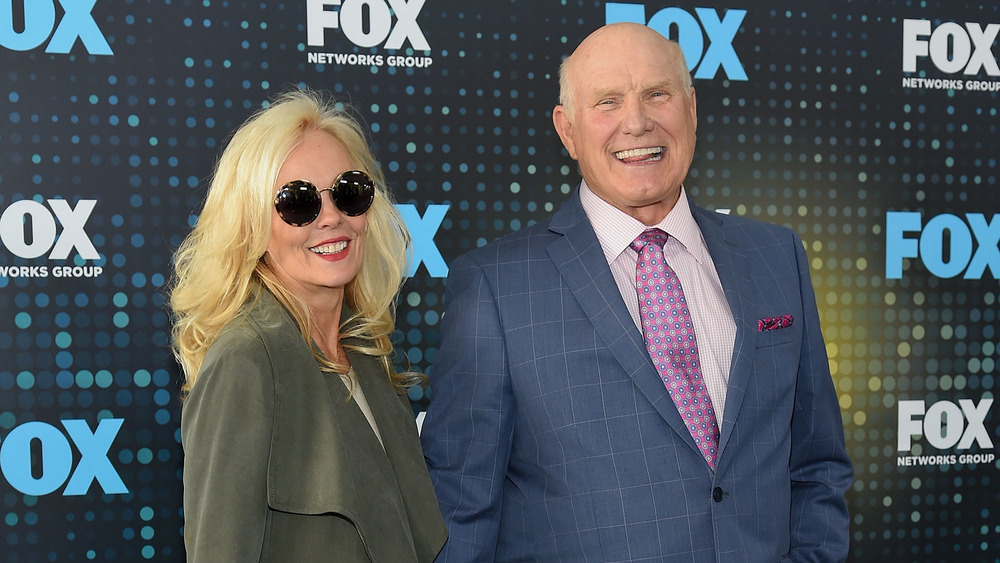 Ben Gabbe/Getty Images
Despite multiple divorces and the subsequent heartache, Terry Bradshaw was finally able to find love again. Terry married Tammy Bradshaw in 2014 after nearly 15 years of dating (per Closer Weekly). 
His third divorce weighed heavily on Terry and affected both his physical and mental health. Terry, who had suffered from anxiety before each football game he played, experienced increased panic attacks after the divorce and he experienced restlessness, significant weight loss, uncontrollable weeping, and insomnia. He was eventually diagnosed with clinical depression, according to The Cinemaholic.
Thankfully, he found Tammy, who helped him through the difficult time and together they both healed from their previous divorces. "[We were both] coming out of bad divorces and when I was getting close to her," Terry told Closer Weekly. "I'd run and hide for six weeks, then come running back. I said, 'There's nobody getting their hands around my heart again.' I fought her for 13 years, and to her credit, not one time ever did she ever say, 'Where's this going?'"
Terry's fourth marriage definitely seems like it will be his last and the two are clearly very happy together, as is evident on their reality show. Terry also knows this time is different because, as he told Closer Weekly, he "married his best friend."