Aubrey Plaza Reveals Which Happiest Season Co-Star Caught COVID-19 On Set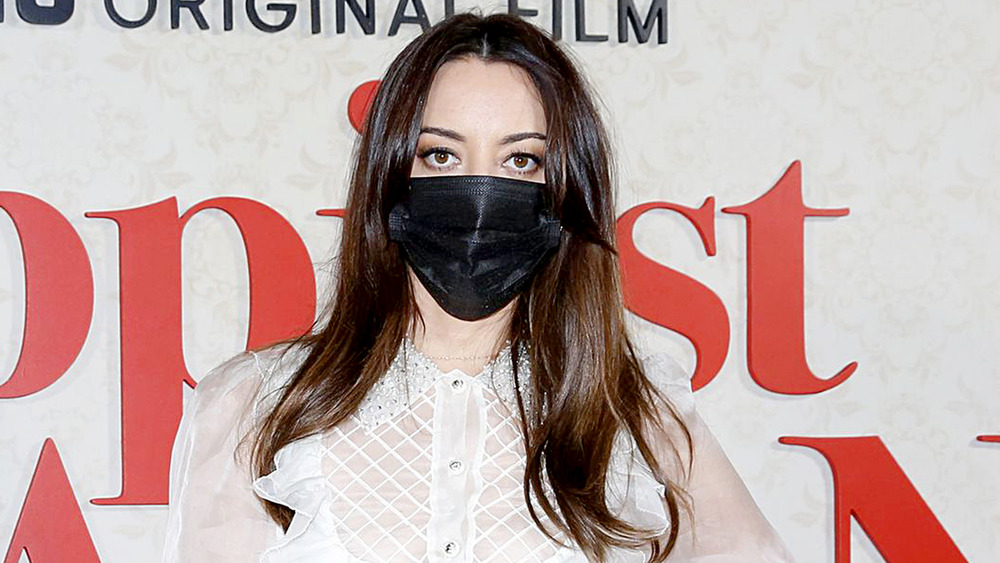 Rachel Murray/Getty Images
Star of the Hulu holiday rom-com the Happiest Season, Aubrey Plaza, revealed the environment on set didn't exactly match the movie's cheery title. Rest assured, the Parks and Recreation alum didn't allude to any beef between her costars — but she did reveal that the coronavirus pandemic affected some of her castmates and crew members. 
"Yes, right before COVID, in fact, COVID was on our set," Plaza said during a December 2020 appearance on The Late Show With Stephen Colbert while explaining the timeline of production for the Hulu film. She shared that she and the cast, which included Kristen Stewart, Dan Levy, Mackenzie Davis, Mary Steenburgen, Victor Garber, and Alison Brie, were shooting in Pittsburg, Pa., in late February 2020, right when people started to worry about the virus and eventual pandemic. 
Keep reading to find out which one of Plaza's costars caught COVID-19 during the filming of Happiest Season.
Kristen Stewart reportedly got COVID-19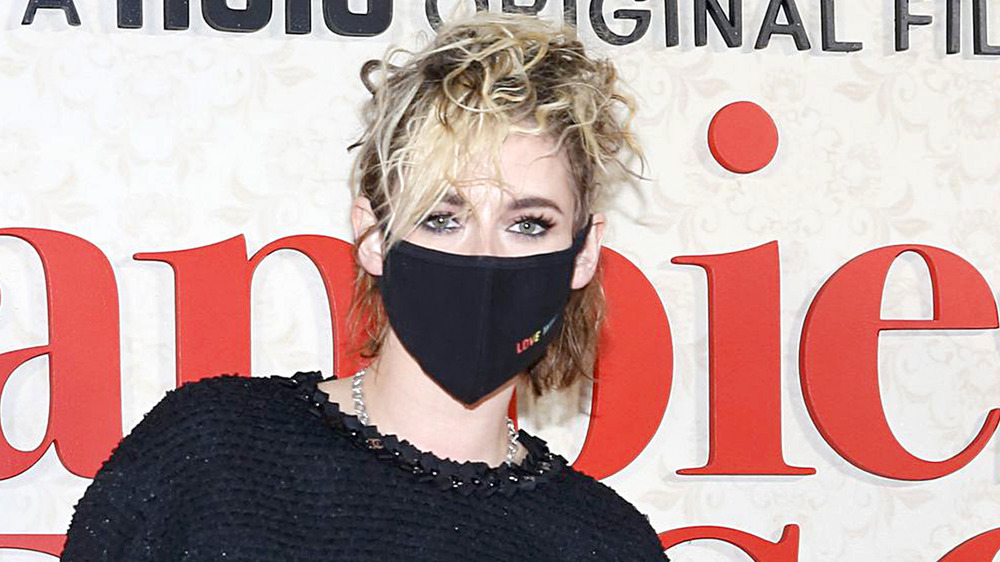 Rachel Murray/Getty Images
When Aubrey Plaza was explaining her experience filming the Happiest Season at the cusp of the coronavirus pandemic, she let it slip that Kristen Stewart had contracted the disease on-set. "Kristen got sick, but we didn't know," she told Stephen Colbert on Dec. 4, 2020. "It was the last week of February, so people were starting, it was like that zone where people were starting to talk about coronavirus, but people were laughing about it," she told the host about the movie's production schedule. "No one understood how serious it was. But a bunch of people on our set got sick. I didn't, thank god." It's worth noting Stewart has yet to confirm her COVID-19 diagnosis.
Although Plaza didn't revisit Stewart's coronavirus diagnosis when talking to the late-night host, she did say she and the Twilight star were "psyched" they had to wear protective face masks at their drive-in movie premiere. "I want to keep this mask on every time I'm getting my photo taken," she joked.
Thankfully, it sounds like everyone is doing well as of this writing. Although COVID-19 might have made its way to the set of the Happiest Season, it looks like it didn't get them down, especially Stewart.