Why Emmy Rossum Almost Didn't Audition For Shameless
Michael Tullberg/Getty Images
It's hard to imagine anyone other than Emmy Rossum in the world-worn boots of Shameless' Fiona Gallagher — in the US adaptation, at least — but skepticism almost kept Rossum from the role. During the show's casting process, the casting directors and its creator, John Wells, doubted whether Rossum was the right fit to play the character.
Prior to her leading role in Shameless, Rossum had a history in musical theater and polished, feminine acting roles. Invited to join the Metropolitan Opera Children's Chorus at age 7, Rossum was an opera singer before she even entertained the idea of acting. She played a young Audrey Hepburn in the 2000 TV movie The Audrey Hepburn Story and Juliet in a Williamstown Theatre Festival production of Romeo & Juliet. Shameless' casting directors had also previously seen Rossum singing in opulent ball gowns as leading lady Christine in the 2004 movie adaptation of The Phantom of the Opera — a role that could not be any further from Fiona's faded jeans and Chicago accent. With her opera background, private school education, and refined prior performances, the real-life Rossum seemed a far cry from Fiona Gallagher, and this glaring disparity almost cost her the role of a lifetime.
Shameless' creators thought Emmy Rossum was not 'ugly' enough to play Fiona Gallagher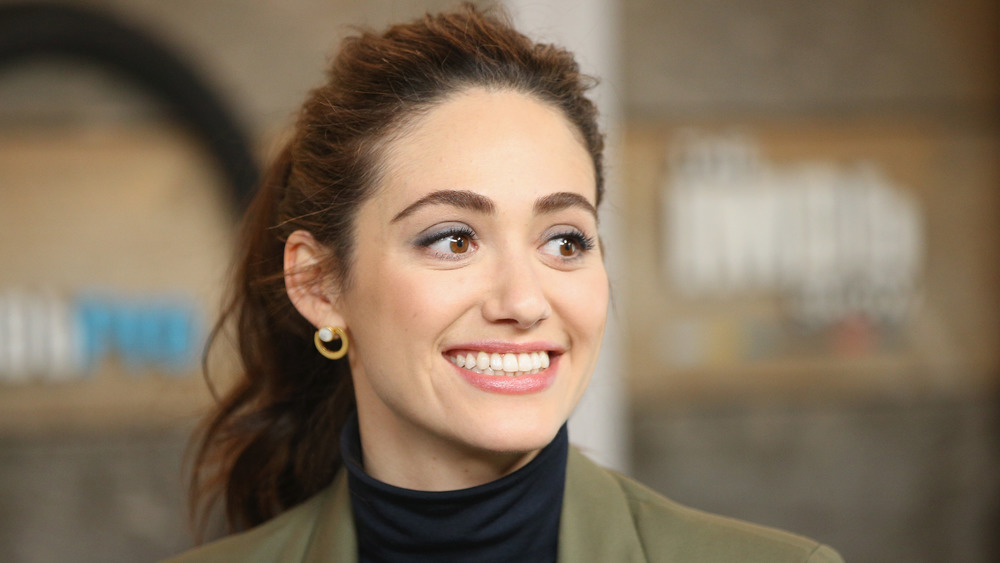 Rich Polk/Getty Images
The casting directors behind Shameless' US adaptation initially saw Emmy Rossum's beauty as a roadblock on her path to the unvarnished Fiona Gallagher. "They didn't want to see me; they wouldn't even [let me] audition," Rossum told Manhattan in 2013 (via E! News). "They thought my image was too glamorous, that I couldn't not be pretty." These doubts, however, fueled Rossum's drive to work harder. win the role and get down to business. "I really had to fight for this job," she told Showtime in 2011. "It was kind of like a do or die situation." Rossum recorded her own audition tape, sent it to the casting directors, and persuaded them to see her in person.
Ultimately, Rossum might not have wanted to play the part so much if it had come easy. "I get more inspired and more energized when people reject me," she told AOL in 2014. "I have that fashion-y persona and that doesn't always translate to, 'She's gritty, she's raw, she's unafraid to be real and go to ugly places.' So I had to prove myself," she added. "I'm more comfortable proving myself and having to fight an uphill battle than I am if somebody hands me a job. If somebody hands me a job and it's amazing, I'm always like, 'What's wrong with it? Why is this coming so easy?'" As Fiona Gallagher, Rossum proved that behind her pretty face lies immense talent and versatility.