Mariah Carey And Billionaire James Packer Split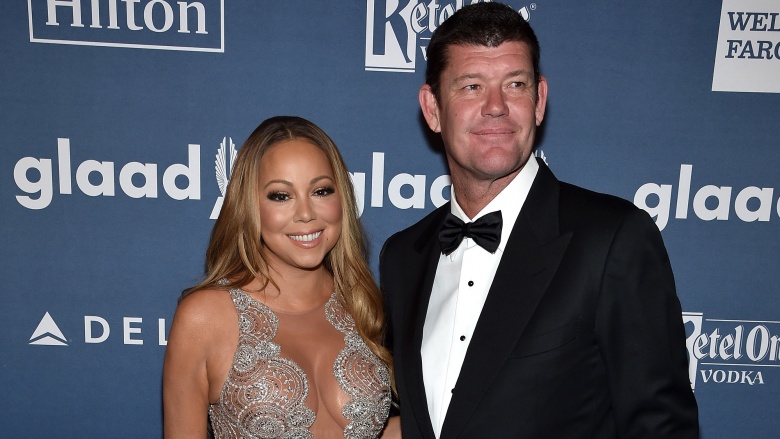 Getty Images
Mariah Carey may be singing a sad song: multiple sources report that she and billionaire fiancee James Packer have split.
"It's all over," a Packer pal told Woman's Day Australia. "James had huge reservations about Mariah's new reality TV show and the fact that she was willing to expose their lives to the world."
Packer also reportedly took issue with Carey's spending habits, with a source noting, "James is very generous, but Mariah takes it to the next level."
While the couple—who got engaged in January—did enjoy dropping cash on lavish things (like their his and hers yachts), much of Carey's extravagance was likely paid for with her own net worth of $520 million, and Carey told Complex previously that she was willing to get a prenup.
"We would like for it not to be a big thing, but the reality is it has to be," Carey said in the mag's July cover story. "Because there's things that are specifically mine, and he's got huge friggin' conglomerate stuff, and I'm not looking to take that from him. So it has to be dealt with. Anytime you get married to somebody [it does]—and I should know. This'll be marriage No. 3."
Still, money wasn't the only factor in the split. Packer's family friend claimed that his brood wasn't a huge fan of the "Infinity" singer after she refused to join him Down Under for his sister's birthday party.
"When she refused to come to Australia for Gretel's birthday party it created a lot of tension in the family. His mum hated to even hear her name mentioned, and James' tight circle of friends never really thought they would marry," the source said.
There's allegedly another factor in the split: TMZ reports that Packer was peeved that Carey got a little too cozy with a dancer from her Las Vegas residency, and that the alleged dalliance was caught on camera for Mariah's World.
Another sign that there was trouble in paradise? Packer didn't join Mimi for her annual Halloween party last weekend. But guess who did: Mariah's ex-husband, Nick Cannon. Somewhere, Carey is likely singing "Someday" to her ex.