Why Kelly Clarkson Feels It's Important To Address Body Shamers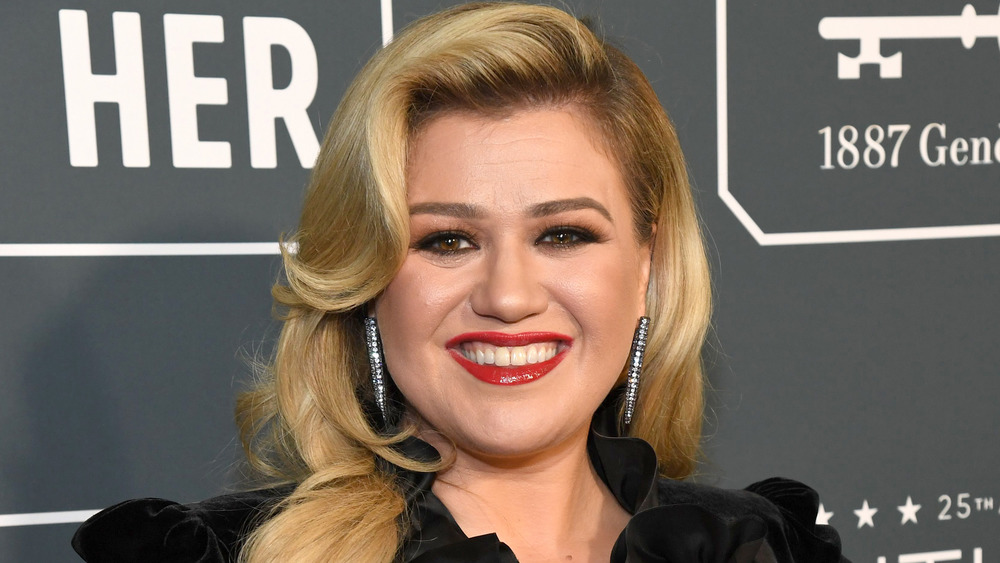 Kevin Mazur/Getty Images
Besides being a Grammy award-winning artist, Kelly Clarkson is known for her love of gab. That's why she was so excited when in 2018, she announced she had an NBC daytime talk show, The Kelly Clarkson Show, in the works. "I love connecting with people, playing games, music and finding ways to help or give back to communities/organizations," Clarkson said in a statement (via Entertainment Weekly). "Having my own talk show where I get to do all of these things is pretty much a dream job!"
Vital to the hit show is Clarkson's "unfiltered perspective on life, per NBC, while having important conversations like how to discuss race with kids. In November 2020, she even subtly hinted at what led to her divorce from Brandon Blackstock. For those reasons, it was no surprise when she took a stand against internet trolls in the form of body shamers when Serena Williams was a guest on the show on Dec. 7, 2020.
"I've always had to stand strong for myself with my body image in the public eye, and I love that you've always done that," Clarkson told the tennis pro. "You are so body positive." Williams has had to deal with her fair share of body shaming, but she's never one to stay silent. She notably wore a tutu during the 2018 U.S. Open after French Tennis Federation President Bernard Giudicelli said the Black Panther-inspired catsuit she had previously worn to the 2018 French Open had "gone too far," per NPR.
Clarkson is also known to clap back at her haters, and she explained why.
Kelly Clarkson wants to set a good example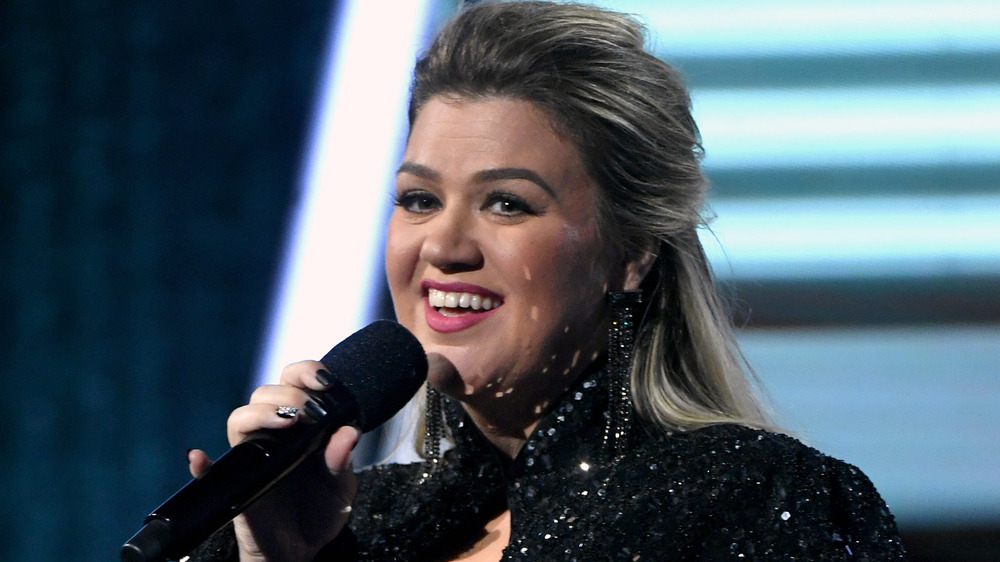 Kevin Winter/Getty Images
Kelly Clarkson has long championed body positivity regardless of weight or time put in at the gym. "If you gauge your life on what other people think, you're going to be in a constant state of panic trying to please everyone," the "Heartbeat Song" singer told Redbook in 2017 in reference to her weight. "People should just concentrate on their own lives and their own health and their own happiness, and whatever that looks like for you, be happy with it." Clarkson has also been known to proudly clap back at body shamers. In 2017, a Twitter user called the American Idol alum fat (via Entertainment Tonight), and she responded, seemingly unbothered, that she is still awesome.
During an interview with Serena Williams on her talk show in December 2020, Clarkson explained why she feels it's important to address body shamers publicly. "What makes me mad about it, it's honestly not how it's said to me. It's rude, obviously nobody likes to hear it," The Voice coach explained. "But it's because other women and other little girls are looking out there and they're bigger than me and they're going, 'Well, wait, if they think she's this way, then what does the world think of me?' And it's just the domino effect of that is so detrimental for people's psyche."
Clarkson isn't only looking out for herself, and she strives to set a positive example for other women and girls who might see the comments. It seems that with this mindset, Clarkson is "Invincible."