Kelly Clarkson Hints At Why She Divorced Brandon Blackstock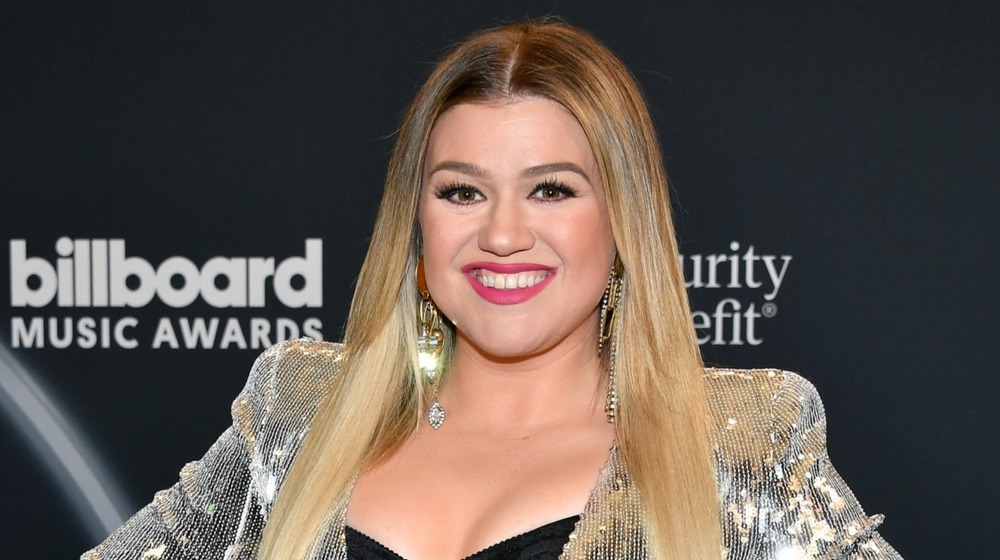 Amy Sussman/BBMA2020/Getty Images for dcp
Kelly Clarkson hinted at why she divorced Brandon Blackstock. According to E! News, Clarkson alluded to possible reasons for her split on her talk show on Nov. 24, 2020. The singer confessed on The Kelly Clarkson Show that she "didn't see" her divorce coming and said that the past year "has brought a lot of change also to my personal life."
While the coach of The Voice hinted at the divorce backstory, she's made it clear she's never going to go public with all the details about her split with Blackstock. The singer explained why she'll be holding back during a September 2020 interview with the Los Angeles Times. "I am a very open person," Clarkson said, "but I'm not going to be able to be truly open about this in certain aspects because there's kids involved." Spoken like a good mama bear.
Clarkson shares two children with her estranged husband, daughter River Rose and son Remington Alexander. She is also the stepmom to Blackstock's children from his previous marriage, Savannah and Seth Blackstock. The couple wed in 2013 and Clarkson filed for divorce in summer 2020, citing irreconcilable differences.
Fans have adored Clarkson since American Idol. Millions love her extraordinary talents and down-to-earth personality. Keep reading to learn more about the hints Clarkson disclosed about her divorce from Blackstock.
Kelly Clarkson is listening to her mom's advice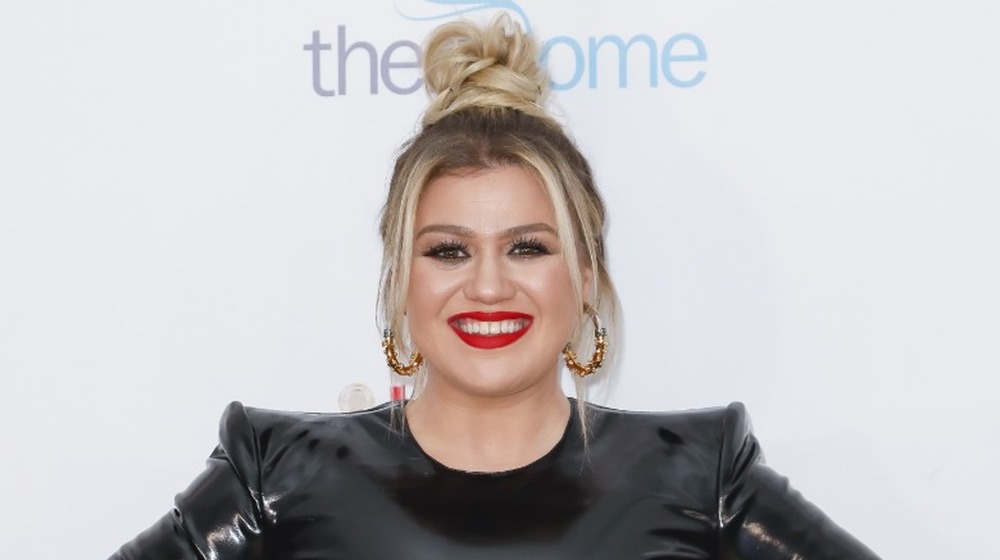 Tibrina Hobson/Getty Images
Kelly Clarkson said that advice from her mom has stuck with her during the hardships 2020 has brought. E! News reported that Clarkson shared her mom's advice on the talk show: "My mom has been telling me since I was a kid: You are who you surround yourself with. You want to make sure you're surrounded by people that also want to be the best versions of themselves and also want a good common goal for everyone, not just themselves, right?"
This year has been more difficult for the singer because she's going through a divorce while also fighting legal battles with her estranged husband Brandon Blackstock's father, Narvel Blackstock. The elder Blackstock owns Starstruck Entertainment, which filed a suit against Clarkson in September 2020, claiming she owes the company commissions (via People). The superstar singer hit back at her father-in-law and Starstruck in October 2020, but since the lawsuit involves a lot of family members, it's not a great situation.
E! reported the songstress confessed: "I'm grateful in 2020 for the lesson I learned about myself. Even at 38, I feel like I'm always changing and progressing in a good sense, in a good way. And I always want to make sure I'm being the best version of myself." We couldn't agree more and we're rooting for Clarkson and her family!