Julie Bowen's Celebrity Crush Might Surprise You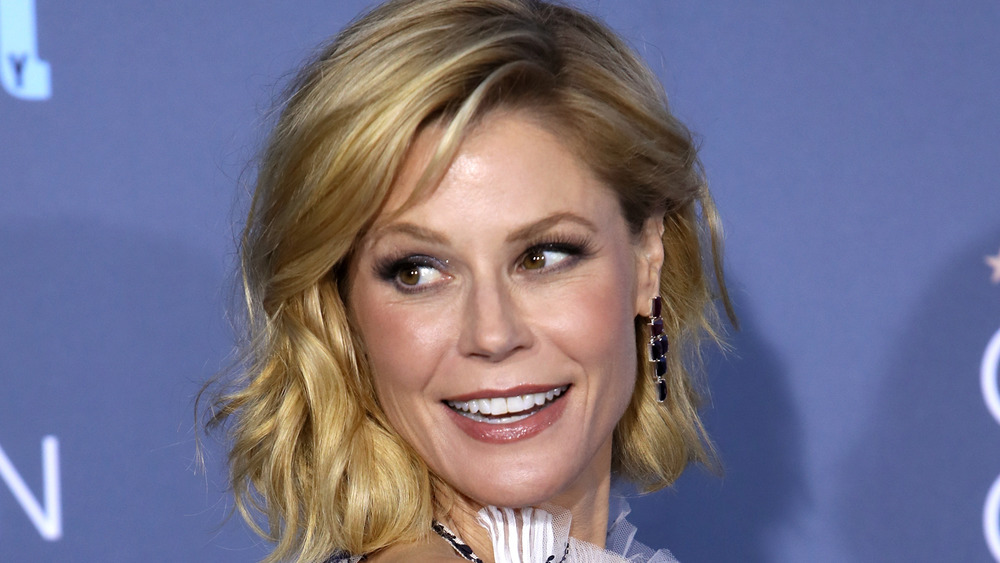 David Livingston/Getty Images
Over the years, plenty of celebrities have revealed they have crushes on other stars. Though some like to keep their admiration for other celebs a secret, big names like Jennifer Lawrence, BTS, and Susan Boyle have not shied away from letting the world know who their crush is. Another name to add to that list is Julie Bowen, who revealed she has a big ol' girl crush on her Modern Family co-star, Sofia Vergara. (It would be seriously hard to find anyone who doesn't love her, though.) 
"I sort of worship Sofia," The actress told E! News in 2013. "A girl crush, I feel, is something you would have on somebody you don't know. You know?" Bowen then added another celeb she was girl-crushing on. "Like Katy Perry or something, somebody far away. But Sofia I know and see all the time." 
It turns out, the actress has yet another celebrity crush — and this one might surprise you. Keep scrolling to find out who he is.
Julie Bowen would use her hall pass on Stephen Colbert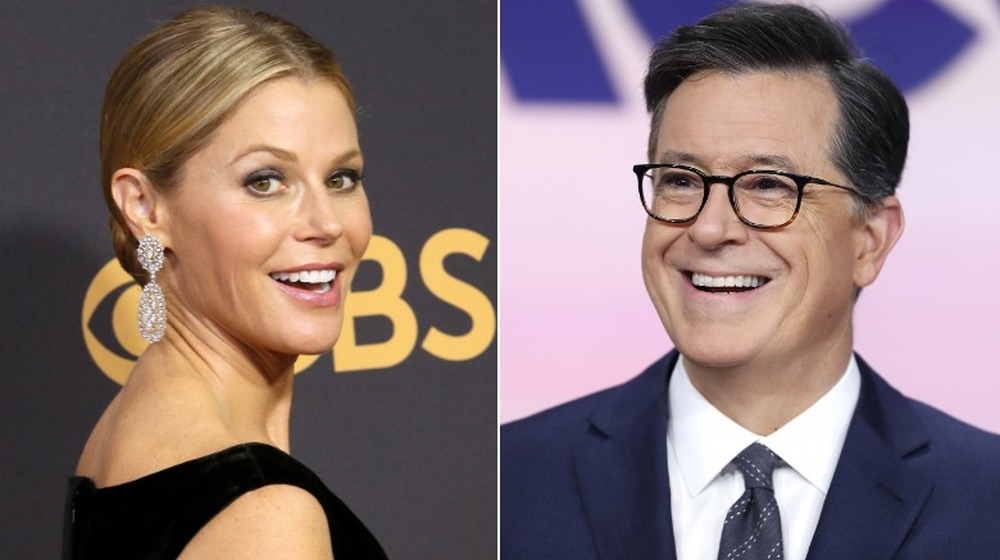 David Livingston, John Lamparski/Getty Images
In 2012, Julie Bowen admitted she had a huge crush on late-night talk show host Stephen Colbert. The Modern Family star, who was married to real estate investor Scott Phillips at the time, made the revelation during an episode of Anderson Cooper's Anderson Live, per Us Weekly. "Stephen Colbert I love you so much. You're so brilliant, you're so wonderful. If you ever want to have an old, old second wife I am here for you," Bowen gushed. 
The actress also revealed The Late Show with Stephen Colbert star is her relationship "hall pass," which is a slang term referring to an "agreement between a couple that they can have sex outside of their relationship, generally on a temporary or one-off basis," as per Dictionary.com. "He's my hall pass and I met him in a hall [backstage at the Emmys]. I was like 'Will someone make a pass?'" Bowen quipped.
A few months later, Bowen also said she would pick Colbert as People's 2012 "Sexiest Man Alive." She told the outlet, without hesitation, "Stephen Colbert! Other than my husband, it's Stephen Colbert. My hall pass. He's just so funny." Bowen's love for Colbert clearly runs deep.