Susan Boyle's Celebrity Crush Might Surprise You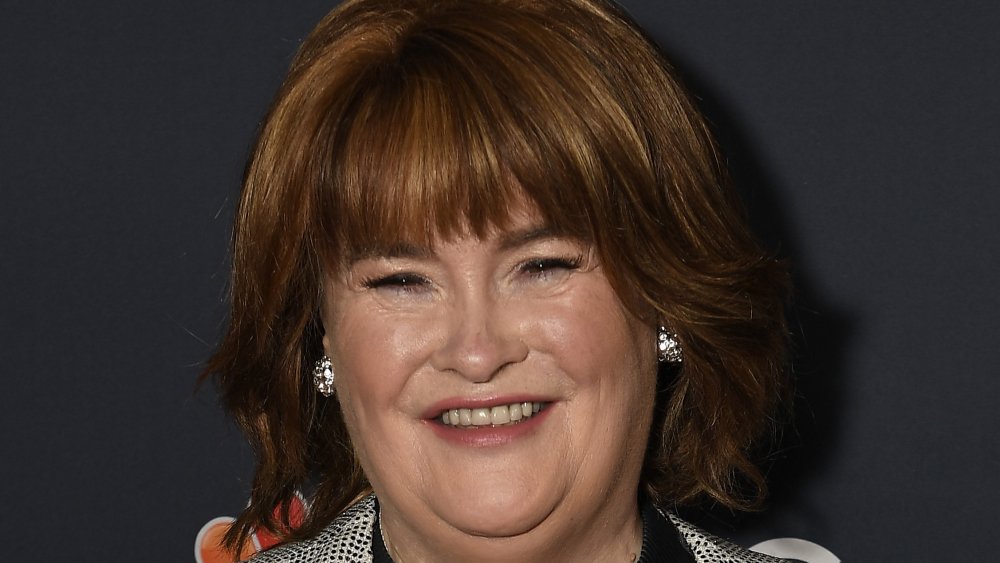 Frazer Harrison/Getty Images
Susan Boyle has "Dreamed a Dream" about a certain someone! The superstar singer's story is the stuff of reality TV legend: In 2009, the sweet-seeming Scottish woman, 47 years old at the time, walked onto the Britain's Got Talent stage. The judges were initially skeptical, that is until Boyle opened her mouth to sing. Her moving and triumphant Les Misérables rendition has since amassed 245 million YouTube views and counting, and the rest is history!
While Boyle didn't go on to win the competition — she was beaten out by a street dance troupe — she's made good on that iconic moment. According to The Sun, Boyle's 2009 debut album (fittingly titled) I Dreamed A Dream became the U.K.'s best-selling debut album of all time, and to date, she's sold more than 25 million records worldwide. With a net worth of $40 million, she's proof you should never judge a book by its cover! 
Does Boyle have a love interest to enjoy all that success with? For one thing, there have certainly been plenty of suitors. "I've been proposed to in Japan, met inspirational people along the way, and gone on a date with a doctor I met in Florida," she dished to People in 2019. While currently Boyle seems to be enjoying the bachelorette life, she does have one special someone in mind, who's been there since her very first moment in the spotlight.
Read on to see who Susan Boyle has set her sights on.
Susan Boyle has the hots for this television star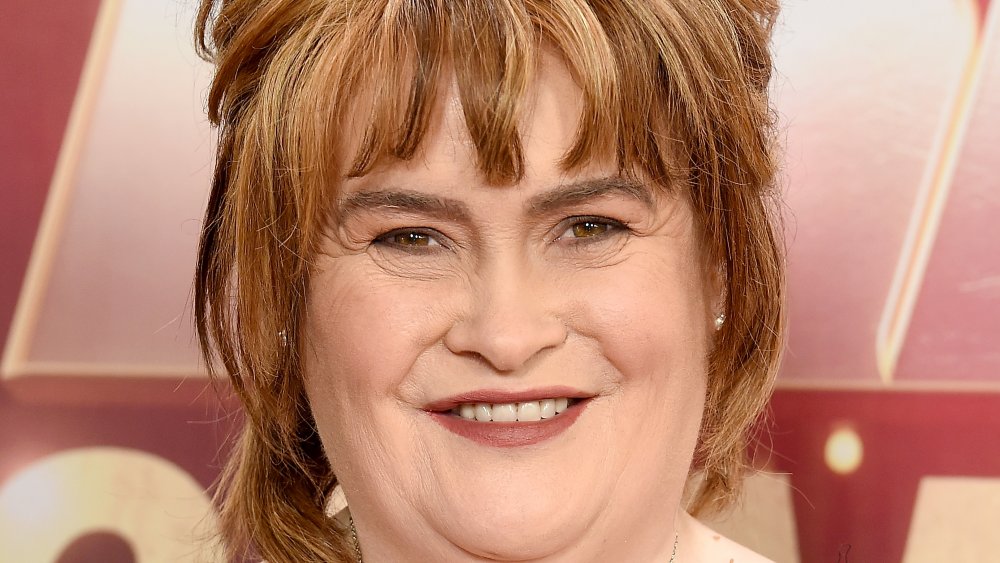 Gregg Deguire/Getty Images
So, who is Susan Boyle's celebrity crush? That would be one Piers Morgan. In February 2020, the singer appeared on the U.K.-based talk show Loose Women, opening up on her feelings toward the English personality. "A crush? I've got a smash!" she said with a laugh on the show, adding, "I call him Piersy baby."
The star also opened up about her tryst with that aforementioned Florida doctor. "I had a date in America six years ago, which lasted exactly 45 minutes," she added, "I went for a massage in the spa of a hotel and met a doctor and then we went out for lunch... My team thought I'd been kidnapped... The guy was nice, but he wasn't for me." That being said, it seems the date wasn't all bad. "I came back with a smile on my face. Let's just say he rubbed me up the right way." So there's that!
Boyle previously shared her soft spot toward Morgan on Lorraine in 2019. "His wife might not like this," Boyle said. (Morgan is married with children, per Hello Magazine). "I still like him a bit... I don't know what to say — I'm lost for words! I'm a single fish; I'm happy." Morgan was one of the original judges to see her shine, along with Simon Cowell and Amanda Holden.
Boyle is clearly fine flying solo, but if Morgan was ever single again, she'd be waiting in the wings!