What Susan Boyle Really Thinks About Americans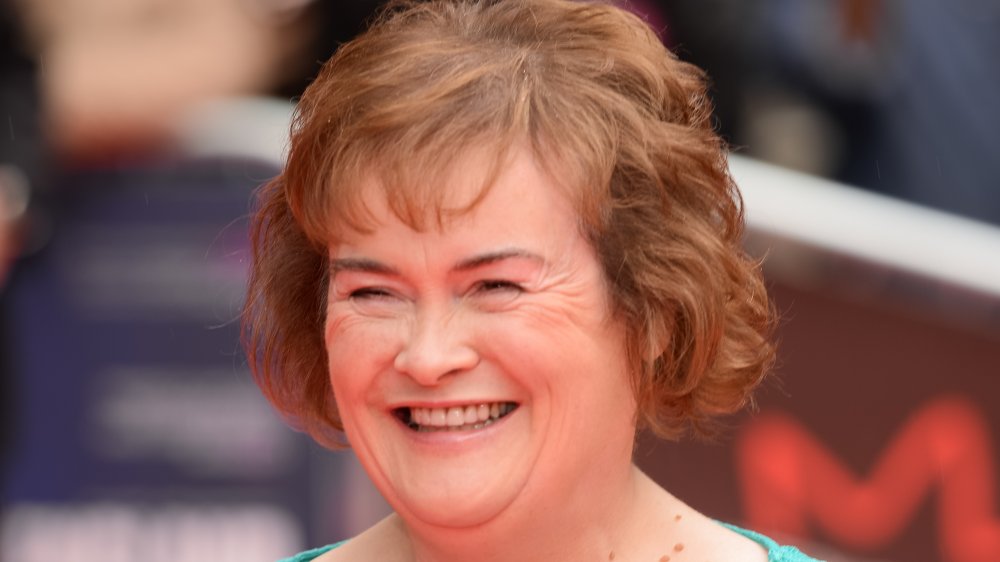 Roberto Ricciuti/Getty Images
Even over a decade later, Susan Boyle still resonates as one of the ultimate examples of why one should never judge a book by its cover. Boyle became an overnight sensation, going from a complete unknown to a superstar in a matter of minutes. Even though Boyle only came in second on Britain's Got Talent, she was an immediate success not just in the United Kingdom, but worldwide. Her debut album I Dreamed A Dream was second only to Taylor Swift in American album sales in 2009, according to Billboard.
With that, Boyle was off, leaving behind her life in rural Scotland to travel the world. She told People in 2009 that she never expected to travel so much, explaining, "It's quite something to be in Hollywood... This is a world I've never seen before and never dreamt that I would get to see." Seeing it is one thing, but what did Boyle think about the United States and all the people that live there?
Susan Boyle called Americans 'very open'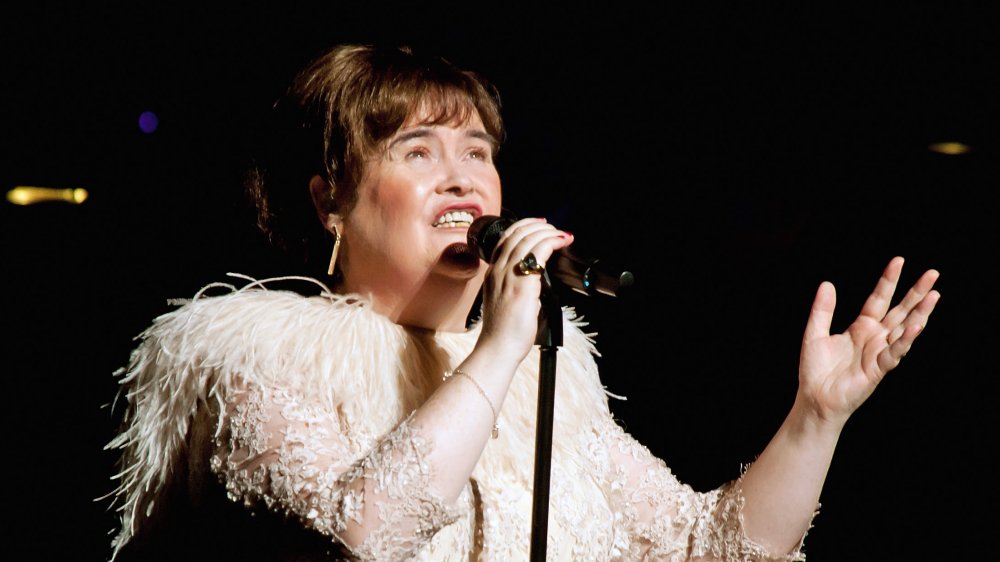 Doug Gifford/Getty Images
Susan Boyle's trip to America seemed to be a good one, owing at least in some small part to the Americans she encountered. "I have found Americans to be incredibly warm and friendly and very open," the singer told People in 2009. After spending months in front of Simon Cowell, the change of pace in friendliness was probably extremely welcome. Boyle did go on to date an American, a doctor from Connecticut, according to Us Weekly in 2014. This particular American was described as "the perfect gentleman."
While Boyle did choose to live in Scotland full-time, despite her rocketing career stateside, the singer returned in 2019 to compete in front of Cowell once again on America's Got Talent: The Champions. Boyle and Cowell greeted each other as old friends, with Cowell telling her (via Fox News), "I'm genuinely beyond thrilled that you're here." Boyle, who doesn't seem to have a mean bone in her body, just seemed thrilled to be back on the stage, doing what she loves: singing.