The Real Reason Piers Morgan Can't Stand Ellen DeGeneres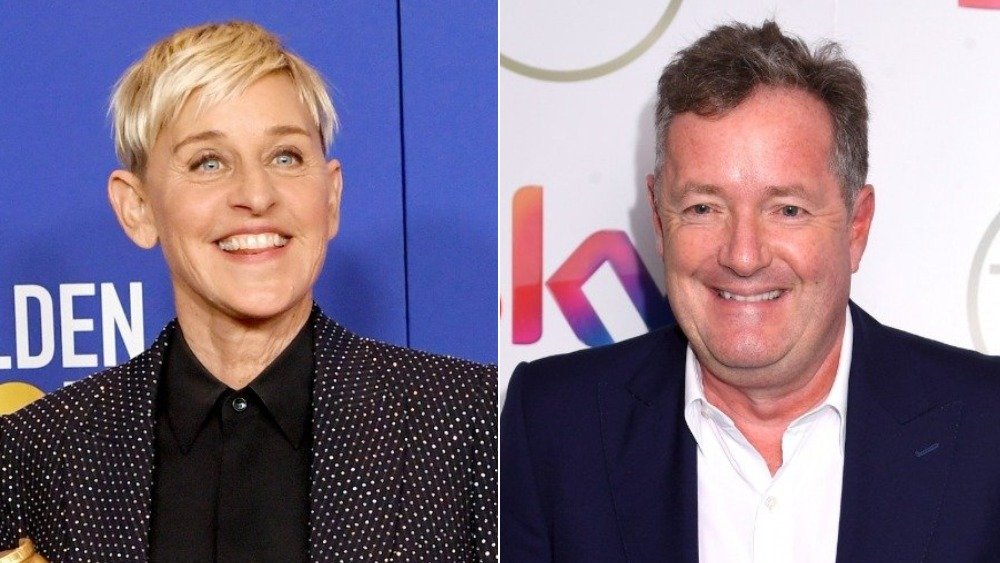 Kevin Winter, Dave J Hogan/Getty Images
Piers Morgan is a pretty controversial guy who seems to dislike a lot of people. One of those people is talk show host Ellen DeGeneres, who actually has a few haters of her own. Morgan's disdain seemed to start in 2017 when he slammed DeGeneres for her birthday wish to singer Katy Perry on Twitter. DeGeneres shared a picture of herself with her wife, Portia de Rossi, and Perry with the caption, "Happy birthday, @KatyPerry! It's time to bring out the big balloons!" The caption sounds innocent enough — except in the photo, DeGeneres appears to be gawking at Perry's chest.
Morgan was quick to fire back on Twitter, writing, "If a man made this joke, Ellen would lead the cries of 'SEXIST PIG!'" The Standard noted that several people jumped on board with Morgan's opinion that DeGeneres' tweet being deemed okay is a double standard, though some came to her defense saying that it's okay because she and Perry are friends.
DeGeneres didn't acknowledge Morgan's complaint on Twitter and never removed the photo or tweet, seeming to consider the entire message not a problem. But considering how often Morgan picks fights on Twitter, DeGeneres quite possibly didn't care.
Piers Morgan called Ellen DeGeneres a 'hypocrite'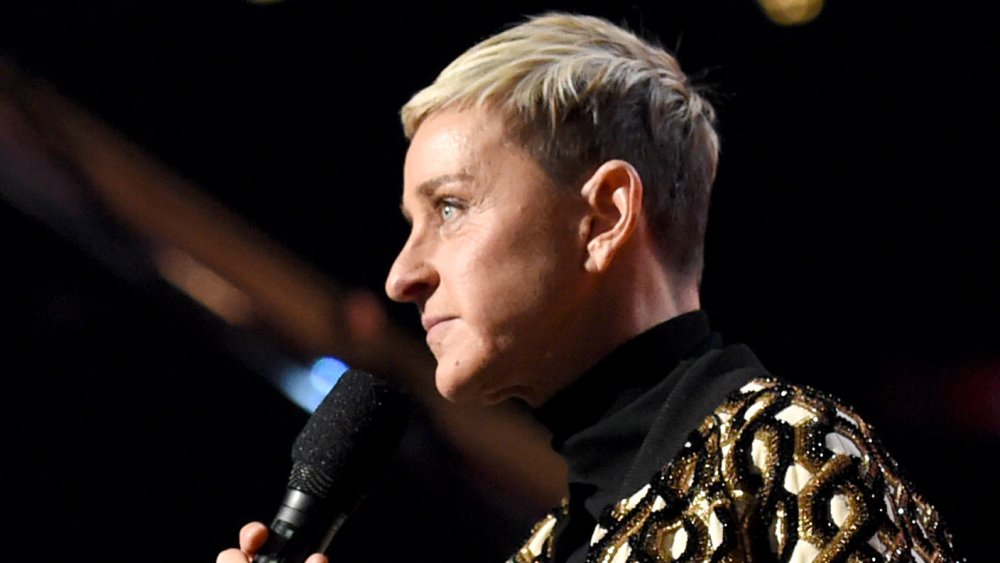 John Shearer/Getty Images
Piers Morgan came after Ellen DeGeneres again after she called the Academy of Motion Picture Arts and Sciences to ask to reinstate Kevin Hart as host of the Oscars. For a bit of context, Hart was picked to be the host of the 2019 Oscars ceremony, but after old homophobic tweets of his resurfaced, he stepped down from the job because of the backlash, according to Billboard.
In January 2019, DeGeneres had Hart on her show and asked him to reconsider stepping down. She called the people complaining about him "haters," saying she wanted to see him hosting the Oscars. However, this made everything worse, with backlash not only falling on Hart for his past homophobic comments, but on DeGeneres as well for treating the situation lightly. Billboard reported that CNN's Don Lemon criticized both Hart and DeGeneres, saying on-air, "Apologizing and moving on does not make the world a better place for people who are gay or who are transgender. Being an ally does."
This is when Morgan had his say as well. He tweeted, "Very big of her. Of course, if Trump had said the homophobic things Kevin Hart tweeted, Ellen would have led the furious unforgiving 'woke' rage against him. Liberal celebrity hypocrisy is such a limitless vibe."
Truthfully, many celebrities have had feuds with Morgan over the years, so it sounds a bit like Morgan just enjoys the drama, which fueled the fire in his ire toward DeGeneres.