Rudy Giuliani Reveals How He's Feeling Amid COVID Diagnosis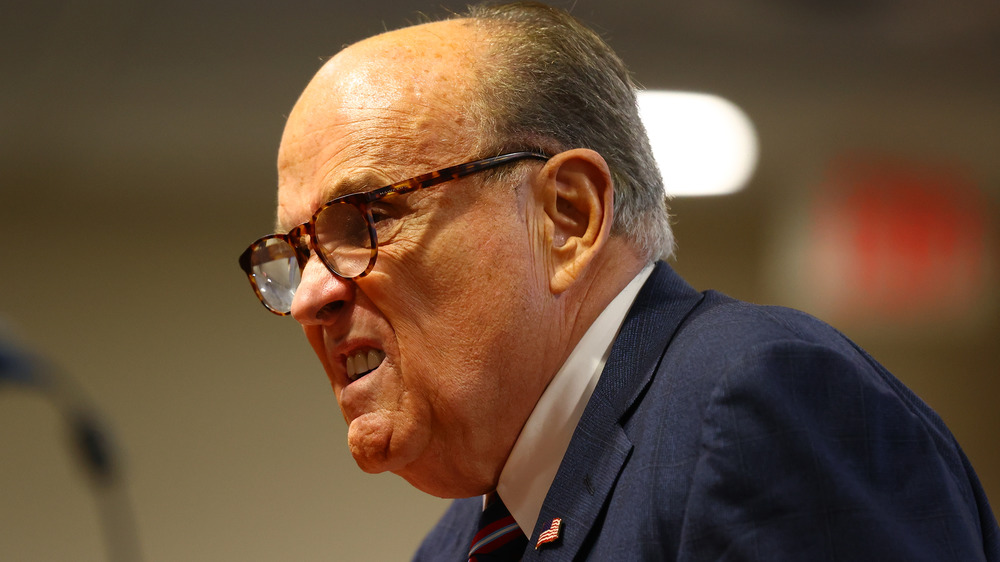 Rey Del Rio/Getty Images
Rudy Giuliani, who announced that he tested positive for COVID-19 in early December 2020, has reportedly been working throughout his quarantine and gave an update to the public about his symptoms. Giuliani tested positive after traveling to Arizona, Michigan, and Georgia in the name of waging a legal battle on behalf of the Trump administration to find evidence of voter fraud in the 2020 election. Although courts continue to strike down Giuliani's attempts to get states to overturn their election results, he remains optimistic that his team will succeed, at any cost, even amidst his current health situation. 
In his initial announcement after testing positive for the virus, Giuliani tweeted, "Thank you to all my friends and followers for all the prayers and kind wishes. I'm getting great care and feeling good. Recovering quickly and keeping up with everything." According to his most recent update about his health, it seems that Giuliani is still doing alright and working hard. 
Rudy Giuliani said Trump's doctor is taking care of him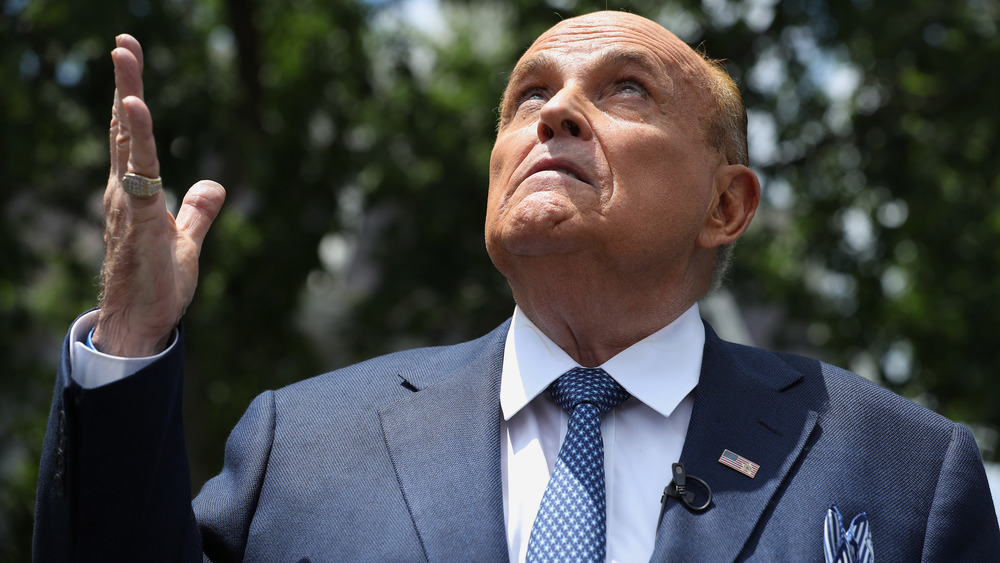 Chip Somodevilla/Getty Images
On Dec. 8, 2020, Rudy Giuliani called into his own WABC radio show from Georgetown University Medical Center in Washington, D.C. just days after revealing he had tested positive for coronavirus. He said that he is "pretty much" asymptomatic and that. he was "doing fine." The former New York City mayor added, "I have no fever, I have very little cough, it's just about also gone, I've been walking around, and I think they're going to let me out tomorrow morning."
Giuliani said that he was taking the same treatments that the president did when he came down with coronavirus in October 2020, remdesivir and dexamethasone, and that it was partly because of Donald Trump that he was in a hospital bed. "His doctor sent me here. He talked me into it," Giuliani said. 
It was also President Donald Trump who broke the news about Giuliani's health, tweeting, "@RudyGiuliani, by far the greatest mayor in the history of NYC, and who has been working tirelessly exposing the most corrupt election (by far!) in the history of the USA, has tested positive for the China Virus. Get better soon Rudy, we will carry on!!" Hopefully the mayor continues to exhibit no symptoms and makes a full recovery soon.