Tarek El Moussa Has Harsh Words For Selling Sunset's Christine Quinn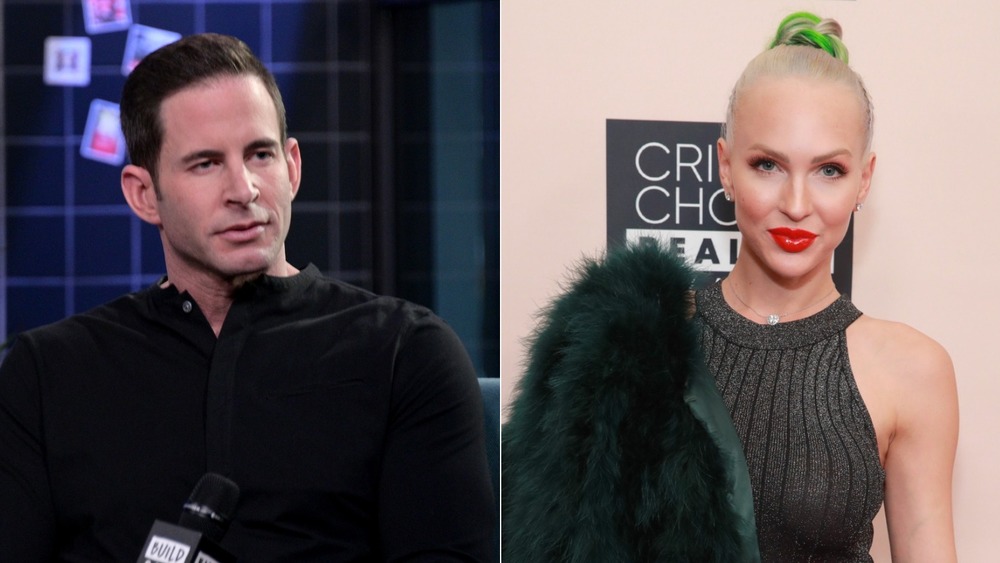 Michael Loccisano, Rich Fury/Getty Images
Netflix's Selling Sunset offers an inside scoop into the details of luxury real estate in Los Angeles. That's just on the surface, though; the real appeal of the show is the endless drama between the agents. There's Chrishell Stause, who came on the show as a newbie and went through a very public divorce from then-husband, Justin Hartley. There's Mary Fitzgerald, who's got a massive net worth thanks to her experience selling multi-million dollar homes in Southern California. And then there's Christine Quinn.
Oh, Christine. Chances are that if there's drama in an episode, Christine's involved. The Gothic princess (her wedding dress was black, after all) knows how to wear a look and start a fight, usually at the same time. Not only is there a crack in her relationship with Chrishell, but Christine's relationship with Mary is on thin ice, too.
Heather Rae Young, who's engaged to Tarek El Moussa, also has beef with Christine. In fact, both Heather and Tarek are angry because, in July 2020, Christine dished a bunch of gossip about the couple to Page Six. Christine said she calls the couple "Speidi," a reference to Spencer Pratt and Heidi Montag.
"It's really funny to see Heather's relationship play out because her and her boyfriend have such an interesting dynamic," Christine said. "I call them 'Speidi' all the time because it's like articles all the time about baking cookies, you know, watching movies. It's ridiculous." Well, Tarek has spoken up and he's not happy.
Heather and Tarek 'stay away' from Christine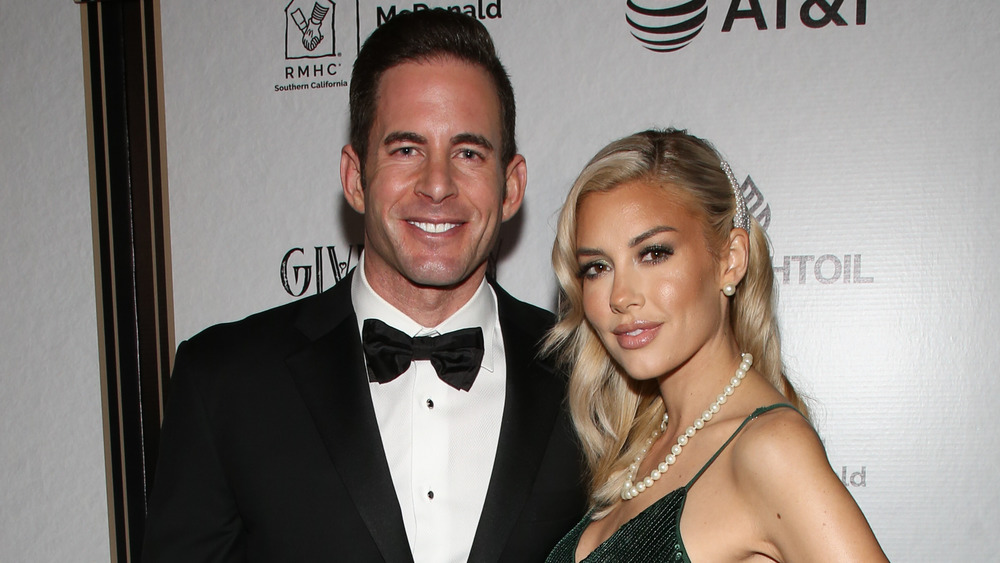 Paul Archuleta/Getty Images
After Heather Rae Young and Tarek El Moussa got engaged in July 2020, the duo appeared on the podcast Not Skinny Not Fat on Dec. 8, 2020 to talk about their wedding plans and the inevitable drama that comes up on Selling Sunset. When asked who from Selling Sunset was getting invited, Heather said she'll have to wait and see who she's talking to at the time, adding that the coronavirus pandemic has changed the dynamic of her friendships. The obvious question was: will Christine Quinn get invited?
"Christine has a big mouth. She said some sh***y things about us," Tarek piped up. "That's about it. We're not really interested in dealing with her nonsense." Tarek didn't appreciate Christine's earlier accusations that he and Heather called the paparazzi to notify the media about their moves. "Listen, just because she's never been famous before and she doesn't know how it works, she doesn't have to talk," Tarek said. "It just makes her look stupid. So, she was trying to claim that, you know, we're out there calling paparazzi on ourselves. I'm sorry. I've been on TV for 10 years."
Tarek said there's no "bad blood" between them and Christine, but instead they just "stay away" from her. Well, Christine, looks like you might not get a wedding invite, after all!