Here's What We Know About Ariana Grande's Netflix Film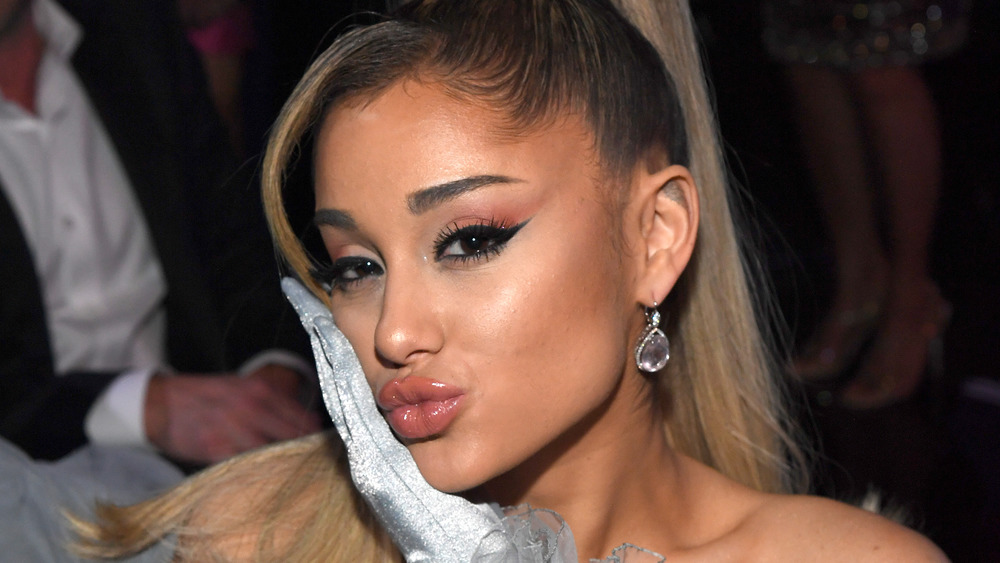 Kevin Mazur/Getty Images
Ariana Grande released her fourth studio album, Sweetener, in August 2018. The project, which features hits like "No Tears Left to Cry" and "Breathin'," became her third No. 1 album on the Billboard 200 Chart. Just months later, following a very public engagement and break up from Saturday Night Live comedian Pete Davidson, Grande channeled her changing emotions into a new album, thank u, next, which debuted in February 2019 and also skyrocketed to the top of the charts.
The resulting Sweetener World Tour promoted both of the Grammy award-winning artist's back-to-back albums and was — surprise — a massive success. According to Billboard, by the time Grande was done with just the North American leg of the tour, she had already surpassed her previous tour's worldwide total. At the end of the tour's nine-month run, Grande proved how much the journey meant to her by breaking down in tears during its final night. "This would not have gone the way it did without you and I love you so much," she said in a fan video captured at the tour. "Thank you for traveling around the world to see me ... I love you. This has been amazing. Thank you so much." 
Now, as she celebrates the release of her fifth No. 1 album, Positions, the "35+34" singer plans to expand the success of her Sweetener tour, sharing it with even more fans in the form of a Netflix documentary. Here's what we know about Ariana Grande's Netflix film.
Ariana Grande's Netflix film is no surprise to fans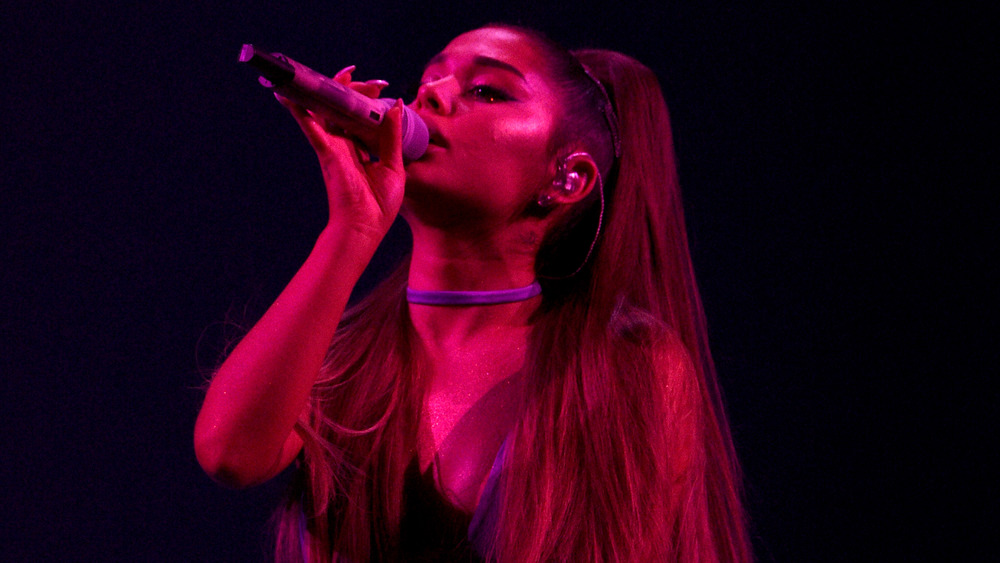 Kevin Mazur/Getty Images
Ariana Grande's loyal fans had a feeling something was cooking. When the singer tweeted a group of black and white photos from the Sweetener World Tour, the post invoked a response from Netflix, saying, "excuse me, i love you."
Just a day after the playful interaction, Grande confirmed that a documentary of the Sweetener tour is coming to Netflix on Dec. 21, 2020 — exactly one year after it ended. "releasing this as a love letter to u all, in celebration of all that we've shared over the past few years," the "Positions" singer wrote in a lengthy post to Instagram. "i know this project only captures some of one tour (out of all the other hundreds of shows and moments we have shared over the past six or seven years... jesus lol) but i just wanted to thank u all for showing me more in this lifetime already than i ever dreamed of," she continued. Grande also mentioned that she has "learned, seen and felt so much," and told fans it has been an "honor" experiencing it with them.
This is Grande's biggest announcement since the 2020 release of her sixth studio album, Positions, a sultry record that continued Grande's streak of number-one albums. With Grande's new Netflix special, the holiday season just got a bit sweet(en)er.