RHOC: The Truth About Gretchen Rossi And Slade Smiley's Relationship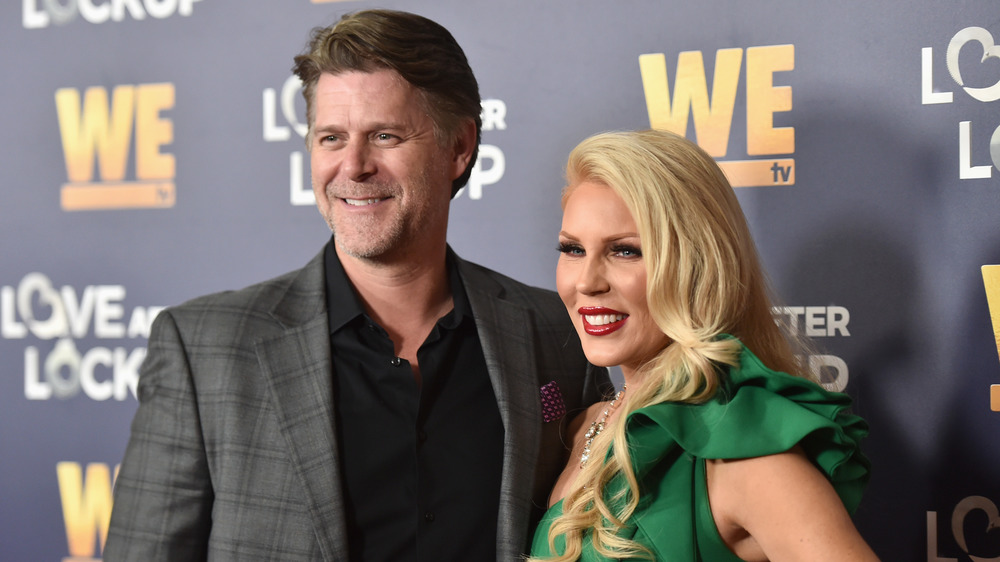 Alberto E. Rodriguez/Getty Images
In the golden days of the Real Housewives of Orange County, Gretchen Rossi reigned supreme. Gretchen joined the show as the odd woman out; She was significantly younger than her castmates, who took an immediate dislike to the pretty blonde woman with the much older fiancé.
The consensus seemed to be that there was no way this attractive 20 something was interested in a decades-older man for anything other than his money, per The Sun. The jury's out on Gretchen's feelings about her late fiance, but one thing is for sure, the cast hated her next boyfriend even more. Enter Slade Smiley, the most unlikable boyfriend in RHOC history.
Before dating Gretchen, Slade dated former housewife Jo de la Rosa, a weird crossover that made many people uncomfortable, according to Life and Style. Slade was also divorced and couldn't pay his child support. He landed in a world of debt, and the ladies of the OC were quick to point out that Gretchen had changed roles in her relationship. This time she was the breadwinner, and her boyfriend, they claimed, was the gold digger, per The Sun. It didn't help matters that Slade never really tried to get a job and instead spent most of his time fighting with Tamra Judge and Vicki Gunvulson.
So what happened to Gretchen and Slade? Did she leave him as her castmates wanted, or did she stay by his side? Read on to find out.
Gretchen and Slade wanted a happily ever after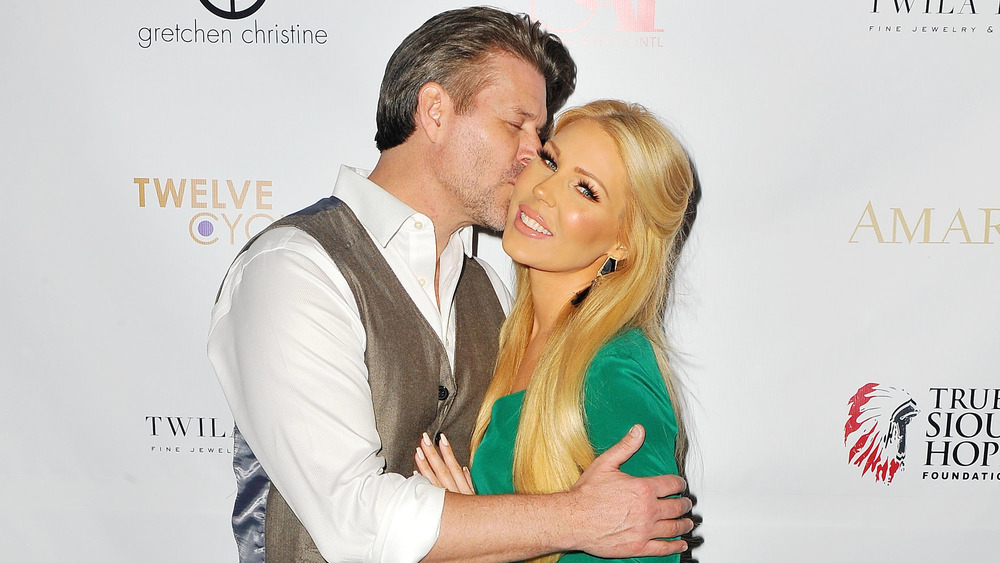 Jerod Harris/Getty Images
Gretchen Rossi eventually left Real Housewives of Orange County at the end of Season 8, after a full four years of defending her love life to her castmates and viewers. Gretchen's exit culminated with a new phase in her relationship with Slade Smiley: their engagement. Against all odds, Slade convinced Gretchen to marry him. Previously, Gretchen had refused to say "I do" unless he eliminated his debt, but it seems love won in the end.
Gretchen never returned to Bravo, but she did finally settle into being a housewife...well, kind of. For a few years, Gretchen focused on growing her handbag line, but she eventually put that to the side to follow her dream of becoming a mother. For Gretchen and Slade, the road to parenthood was long and arduous; Gretchen underwent several failed IVF rounds before finally becoming pregnant. "It was a very, very difficult process for me. A lot harder than I had anticipated," she told Us Weekly in February 2018. "The first time that we did it, we actually had 14 embryos that six hours before we were going to implant them, or one of them in me, we lost all of them."
In July 2019, Gretchen and Slade finally welcomed their first child Skylar Gray to the world, per People. All's well that ends well, with or without Bravo.