The True Story Behind Euphoria's Miss Marsha
In the pilot episode of HBO's gritty and glittering teen drama Euphoria, 17-year-old drug addict Rue, played by Zendaya, holds hands with her fellow teen addicts as they recite the Serenity Prayer in a pink-hued church. It was only a brief flashback, but behind the scenes was a woman whose wisdom would shape an episode of the show down the line.
In the spirit of COVID-19 restrictions, Euphoria's first special episode — which aired on HBO Max on Dec. 3, 2020 — takes place in a bubble. At least, it takes place in an insular world that Rue inhabits with her sponsor, Ali, in a booth at a dimly lit diner somewhere in Los Angeles. Rue and Ali sit down and get philosophical on addiction, racism, and the meaning of life.
Beyond the booth and a brief dream sequence involving Rue's ex, Jules, the episode's standout character is a waitress named Miss Marsha. Near the end of the episode, Miss Marsha counts her tips while dropping some wisdom that helps Rue see through her own blurred vision. Miss Marsha carries an aura of authenticity — and that's because she was hardly acting at all.
Zendaya revealed that Miss Marsha was a former addict in real life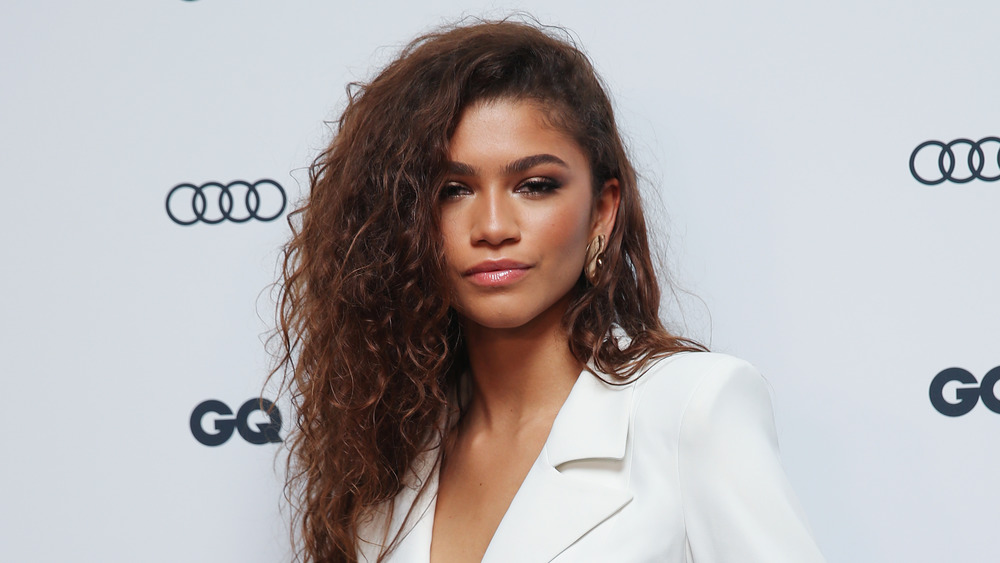 Brendon Thorne/Getty Images
"When I was a little girl growing up, my grandma used to always have this saying," Miss Marsha says in Euphoria, "and I never understood what it meant until I was ready to get clean. And her words were, 'Baby, trouble don't last always.'"
Zendaya talked about Miss Marsha, whose real name is Marsha Gambles, in a December 2020 appearance on Jimmy Kimmel Live!. "We're so lucky that we have her in the Euphoria family, but we actually met her at one of the churches that we shot Euphoria Season 1 at," she said. "We met her while shooting the pilot and she worked there. We were just taken by her charm and personality and her story. She has her own story of addiction and her own battle with addiction, and she was so open and honest and Sam [Levinson, Euphoria's showrunner] was like, 'Miss Marsha, we're coming back for you.'"
Levinson kept his promise. And although Miss Marsha's cameo on the show was a long time coming, Zendaya revealed that her story was not scripted. "She was willing to share her story and her words with us," Zendaya told Kimmel. "Those words that you see are her own words and she spoke to us and it was such a beautiful moment."
Those words became the title of the special episode: "Trouble Don't Last Always."