How Dolly Parton Saved A Child From Getting Hit By A Car On Her Movie Set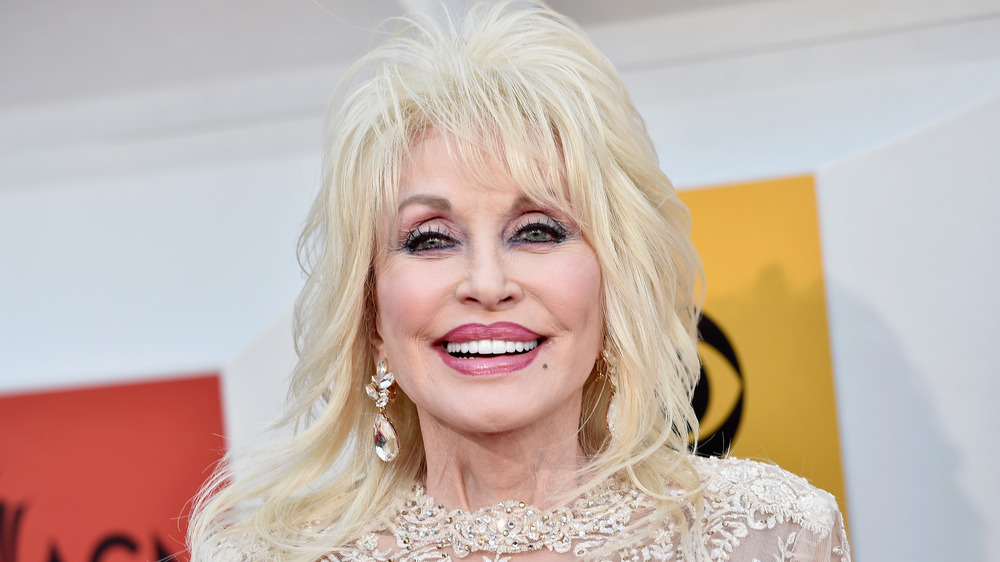 David Becker/Getty Images
There are so many reasons to adore Dolly Parton. Not only is she the voice behind countless classic songs — you have surely found yourself singing "Jolene" with a Dolly-like vibe before — but her life has also involved a stunning transformation, as well as seemingly endless inspiring stories and admirable charitable efforts.
Indeed, while Parton is famous for being a music industry legend, she was also involved with bringing a groundbreaking television show to the world and "helped fund Moderna's COVID-19 vaccine research," according to CNN. And, as if that does not make Parton enough of a hero, beyond that, the singer helped to save a life in a totally different way.
The situation went down on the set of November 2020's Christmas on the Square, a holiday flick that "takes its name from one of the songs on Parton's new Christmas album and follows Christine Baranski's Regina Fuller, a Scrooge-like figure who returns to her hometown to evict residents following her father's death," per People. Parton plays an angel in the story, which also features Jenifer Lewis, Treat Williams, and Jeanine Mason. Child actor Talia Hill also scored a spot in the film and it's lucky for her that she was starring alongside Parton because the star ended up saving Hill's life when something super scary happened.
Is Dolly Parton an angel? Yes. Yes, she is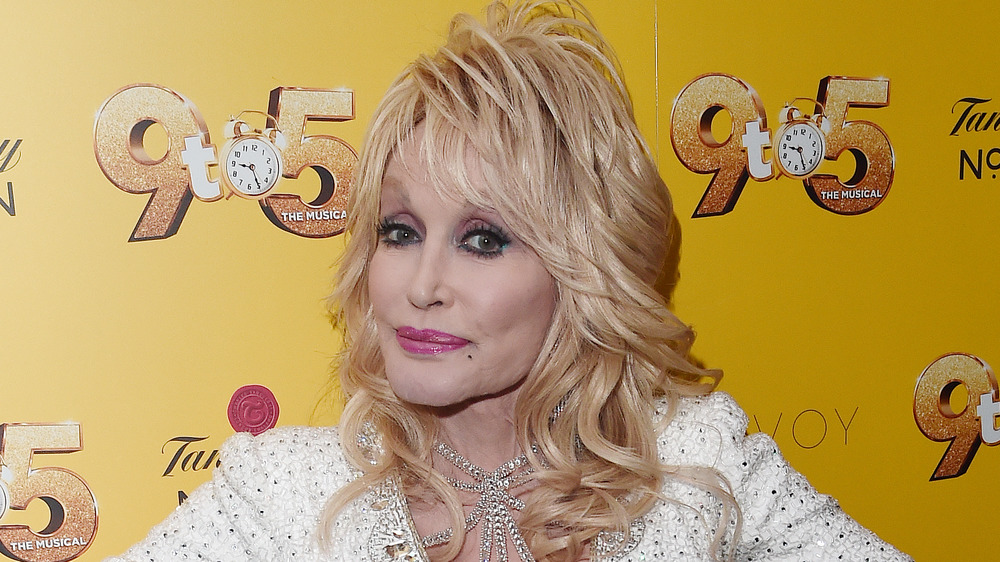 Eamonn M. Mccormack/Getty Images
When someone survives a dangerous situation, that is enough of a reason to be thankful, but can you imagine being saved by Dolly Parton?! That is just what happened to Talia Hill when the two worked together on 2020's Christmas on the Square.
For those who have not seen the movie yet, Hill plays the youngest of three siblings (who, FYI, are actually siblings in real life), and after grabbing a hot chocolate during a pause in filming, the performers were asked to get ready to jump back into the action. People explained that as Hill "was heading back, the young actress said that she felt somebody physically grab her and pull her back from a car that was headed in her direction on the set."
"I looked up and it was Dolly Parton," Hill told Inside Edition. Saying that she was (unsurprisingly) "surprised," she recalled, "And [Parton's] like, 'Well, I am an angel, you know.' Cause she plays an angel in the movie. And I was in shock. She hugged me and shook me and said, 'I saved your life!'" While we totally understand why Parton would play an angel in a movie, maybe — just maybe — she is also a guardian angel in real life?