More Bad News Just Dropped For Ellen After COVID-19 Results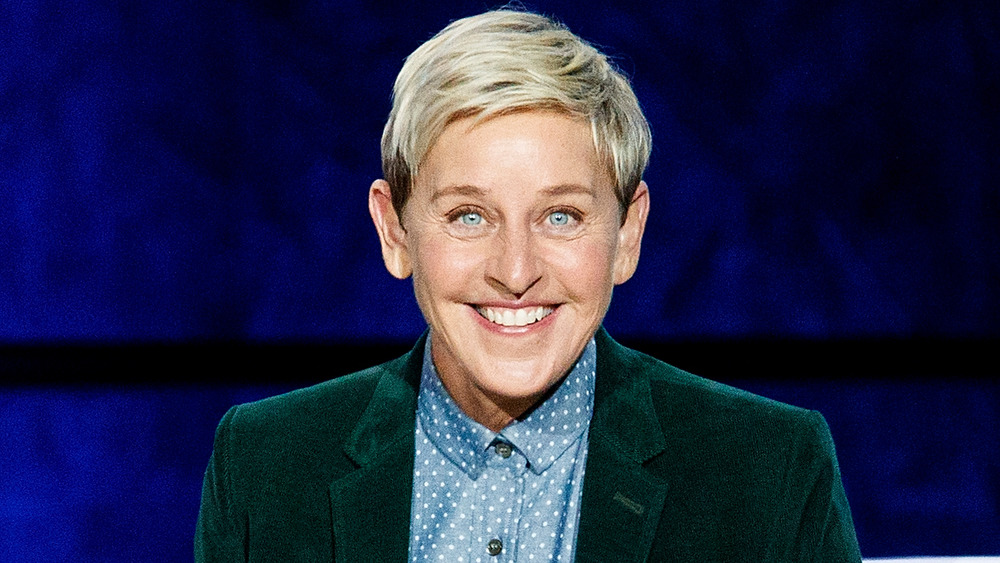 Andrew Chin/Getty Images
While Ellen DeGeneres has a lot going for her, from her long-running daytime talk show to her high net worth, 2020 has been a rough year for the comedian. She was hit with numerous allegations of fostering a toxic work environment at The Ellen DeGeneres Show when staffers spoke to BuzzFeed News to dish on what it's really like behind-the-scenes. That resulted in an avalanche of backlash and even incited other celebs to speak out against the Finding Nemo star. DeGeneres issued an apology and managed to win a People's Choice Award after a year full of negative headlines. Considering all the other problems going on in 2020, perhaps it was only a matter of time until people were talking about something else. 
But DeGeneres' 2020 managed to take a turn for the worse. On Dec. 10, 2020, she announced her COVID-19 diagnosis via Twitter: "Hi Everyone, I want to let you all know that I tested positive for Covid-19." She promised her followers that "anyone who has been in close contact with [her] has been notified." The talk show host also insisted that she's been following "all proper CDC guidelines." She said that she will be back "after the holidays" and reminded everyone to "stay healthy and safe." 
Thankfully, DeGeneres said she was "feeling fine right now," and she's not quite in the age group at highest risk for COVID-19 complications. Hopefully, she will fully recover in the near future.
Ellen DeGeneres compared COVID-19 lockdown to 'jail'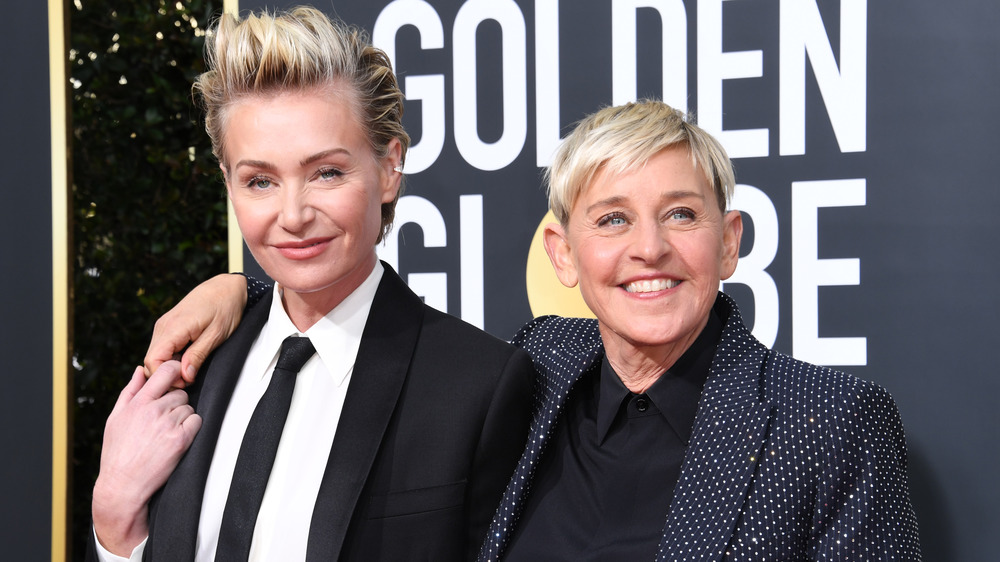 Jon Kopaloff/Getty Images
Prior to contracting the coronavirus, Ellen DeGeneres made some controversial comments about the lockdowns around the world. During a segment on The Ellen DeGeneres Show – filmed from her home studio with her wife, actress Portia De Rossi – DeGeneres compared quarantining in her luxurious home to being in jail, per The Washington Post. "One thing that I've learned from being in quarantine is that people — this is like being in jail, is what it is," she said. Specifically, DeGeneres joked that being home is similar to being incarcerated because she's "been wearing the same clothes for 10 days and everyone in here is gay." 
She was slammed for insensitivity. One Twitter user said: "People who have incarcerated loved ones are scared for their health and for their lives. Your 'joke' about quarantine is not only unfunny it is insensitive. Please consider that as you compare incarceration to living in your mansion." Another person said DeGeneres comparing her quarantine to prison time is "insulting to actually incarcerated people" in addition to making her "sound like a big baby." One Twitter user explained, "If you have THAT MUCH influence and privilege, you need to be thoughtful with your language. Comparing quarantine (in a mansion) to prison was irresponsible and small-minded, especially for someone with such a big platform."
The Post reported that DeGeneres temporarily removed the controversial video from YouTube. As of this writing, the video is back up with the jail jokes deleted and comments disabled.
Some Ellen show crew members say DeGeneres has not been 'kind'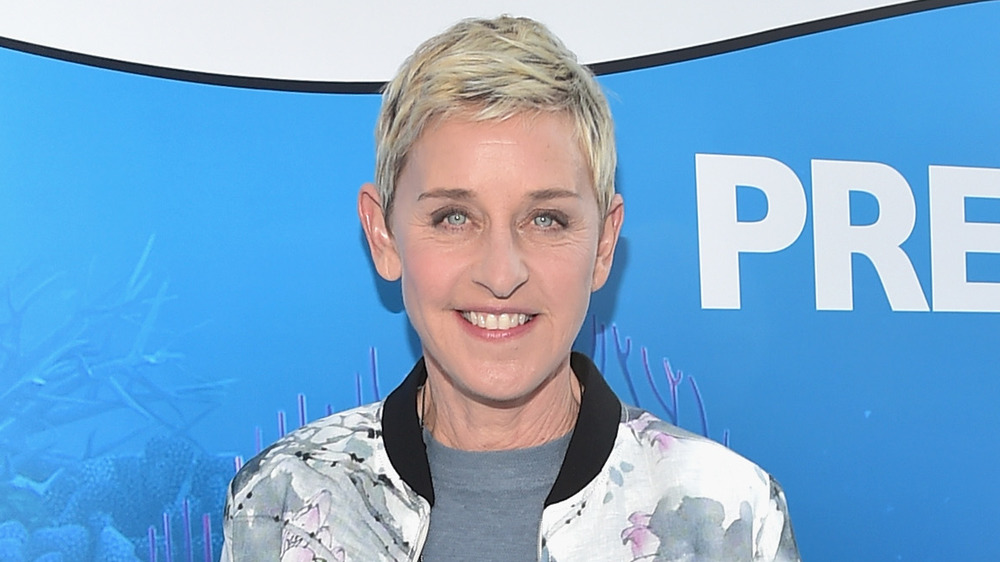 Alberto E. Rodriguez/Getty Images
In April 2020, The Ellen DeGeneres Show crew members anonymously spoke to Variety about the way they had been treated during the beginning of the coronavirus pandemic. The core stage crew, which includes more than 30 employees, allegedly received zero written communication in regard to their employment status, their hours as the show filmed remotely, or the pay they should expect to receive. Additionally, there were reportedly no "inquiries about their mental and physical health from producers for over a month." Apparently, it was hard to get in touch with anyone, let alone actually get any answers from the higher-ups. Not only that, but some members of the regular crew were bothered by the show hiring an outside non-union tech company to assist Ellen DeGeneres in taping her show remotely from her California mansion.
When the crew eventually heard from production, most were reportedly told to expect a 60% reduction in pay, even though the show was still airing. The sources pointed out that this arguably didn't align with DeGeneres' constant message to "be kind." Variety reached out to Warner Bros. Television, which distributes the talk show, about the crew members' claims. A spokesperson said, "Our executive producers and Telepictures are committed to taking care of our staff and crew and have made decisions first and foremost with them in mind."
2020 has been a rough year for Ellen DeGeneres, but here's hoping she makes a full recovery from COVID-19 and finds a way to forge more positive relationships in 2021.