Everything You Need To Know About Jay-Z's Cannabis Line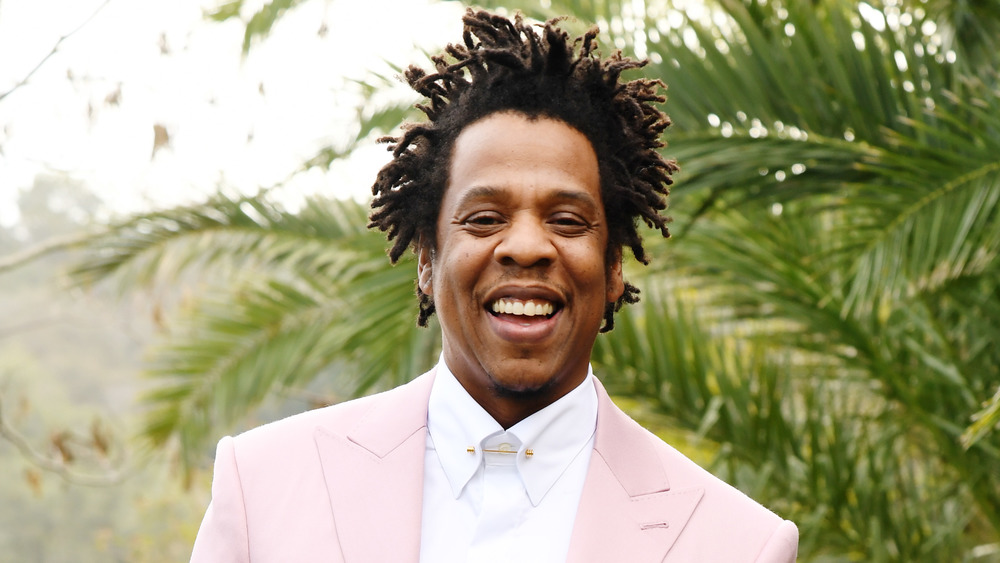 Kevin Mazur/Getty Images
To be very blunt, Jay-Z is having a full circle moment. The Grammy Award-winning rapper-turned-businessman is quite familiar with different entities of showbiz. Toggling several different titles, from streaming service founder to activist to music executive to author, it's safe to say that the rapper has "99 Problems" and money ain't one (we mean, he is hip-hop's first billionaire). It may seem like Jay's got his hands full, but believe it or not, he's adding another title to his resume. 
The "Dope Boy Fresh" rapper is living true to the song's name as the founder of his own cannabis line, Monogram. Per the Monogram website, the product line seeks to mark "a new chapter in Cannabis defined by dignity, care, and consistency" and describes itself as a "collective effort to bring you the best, and a humble pursuit of what the best truly means."Jay-Z joins the list of musicians who have entered the Mary Jane business, including Snoop Dogg, 2 Chainz, and Wiz Khalifa, according to Weed Map. Nicki Swift's got you covered with everything you need to know about Jay's addition to his business arsenal.
Jay-Z is looking to puff puff pass weed legislation with cannabis line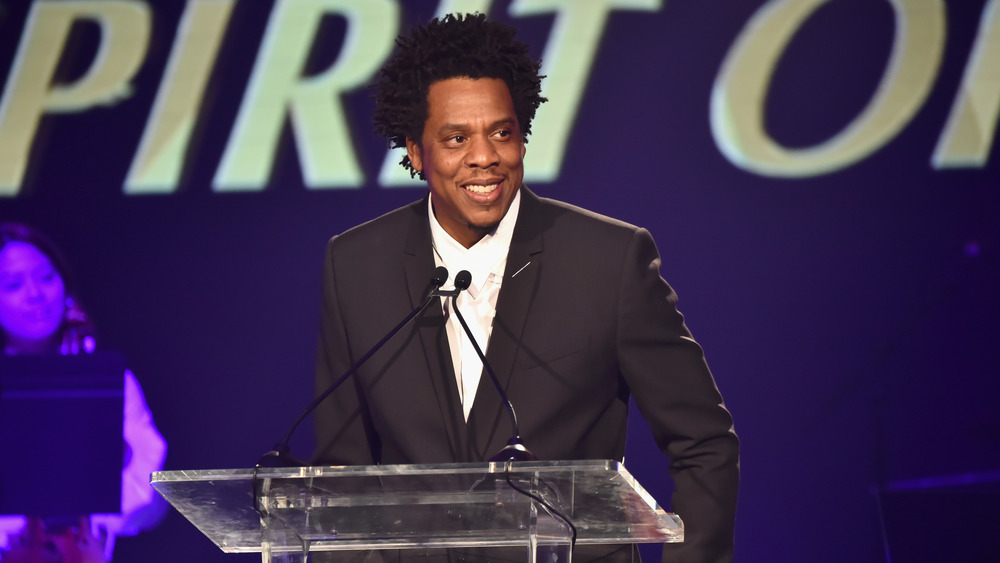 Kevin Mazur/Getty Images
News of the hip-hop mogul's latest business venture first surfaced in October 2020, per Billboard. Jay-Z partnered with California cannabis company Caliva to release the product line. Although his line of cannabis was released in December 2020, the rapper joined the company in July 2019 as its chief brand strategist, the outlet reported. Monogram is one of the rapper's first major projects with the company. "We think this is a sea (of) change in terms of the visibility to the industry," Dennis O'Malley, chief executive officer of Caliva, told CNN Business. "We take this partnership with a lot of responsibility, a lot of humility, a lot of accountability moving forward."
The product line consists of four different strains of Mary Jane — named No. 88, No. 96, No. 70 and No. 01. The company's flagship product, the "OG Handroll," is a pre-rolled 1.5 gram blunt retailing at $50. However, profit is not the only thing on Jay-Z's mind. With the weed industry slowly adapting to corporal capitalism, the rapper's main goal of his partnership with Caliva is the advocacy for weed legalization and combating the racial bias surrounding the issue, Billboard reported. Per the ACLU, Black people are disproportionately affected by marijuana possession laws despite roughly equal usage among the races. Jay's making sure stoners smoke for a cause and we think it's dope — all puns intended.