The Tragic Death Of Friday Star Tommy Lister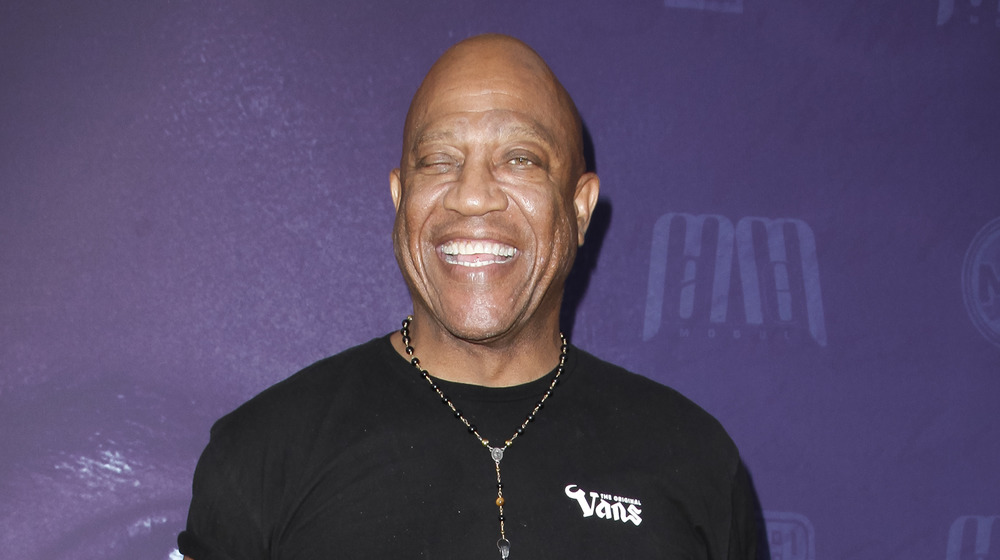 Tibrina Hobson/Getty Images
Former pro wrestler and actor, Tommy "Tiny" Lister, has tragically passed away. The 62-year-old WWE superstar was found unresponsive in his home in the afternoon on Dec. 10, 2020, per his manager Cindy Cowan (via the Associated Press). Unfortunately, he was pronounced dead at the scene.
While the cause of death has not been released, Cowan did mention that Lister suffered from COVID-19 earlier this year, and while the star did overcome the virus, he unexpectedly became ill again and was having trouble breathing. His death is currently under investigation by the coroner's office.
Lister is perhaps best known for his role in the Friday film series as the character "Deebo," who was a lovable bully. When speaking about her beloved former client, Cowan had this to say: "He was a gentle giant. He had a smile as broad as you could imagine. He's going to be missed by so many. We're all devastated." Devastated, indeed.
Tommy Lister was known for being one of the 'nicest bullies'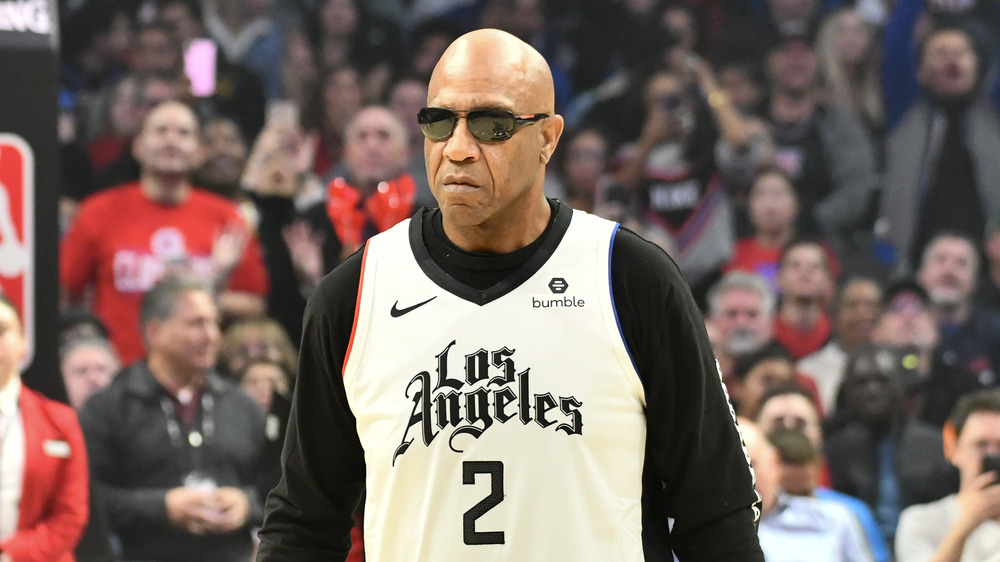 Allen Berezovsky/Getty Images
Tommy "Tiny" Lister first embarked on his career by starring in HBO football series 1 and Ten, as well as making appearances in the comedy film, Beverly Hills Cop II, weighing in at 275 pound and a whopping 6 feet, five inches tall, per AP News. Later he appeared in The Fifth Element, The Dark Knight, and Austin Powers in Goldmember. And of course, the Friday series.
In his earlier days, the Compton, Calif. native participated in track and field. While in attendance at Cal State University Los Angeles, he earned the title of the 1982 NCAA Division II shotput champion. He also briefly forayed in football at the professional level, playing for New Orleans Breakers of the United States Football League.
Perhaps, the biggest accomplishment for Lister, however, was maintaining a successful career in entertainment while also working to overcome the blindness in his right eye, a visual impairment he was born with — all while doing it with a huge smile on his face. 
San Francisco 49ers wide receiver Deebo Samuel — who got his nickname from Lister's character in the Friday series — paid tribute to the late entertainer on Twitter by retweeting a video clip and adding a heart emoji. The football team also honored him. "One of the nicest bullies we've come across. RIP Deebo," the 49ers penned.
Our deepest sympathy and condolences go out to Lister's family and friends during this difficult time.