The Real Meaning Behind Taylor Swift's Marjorie Lyrics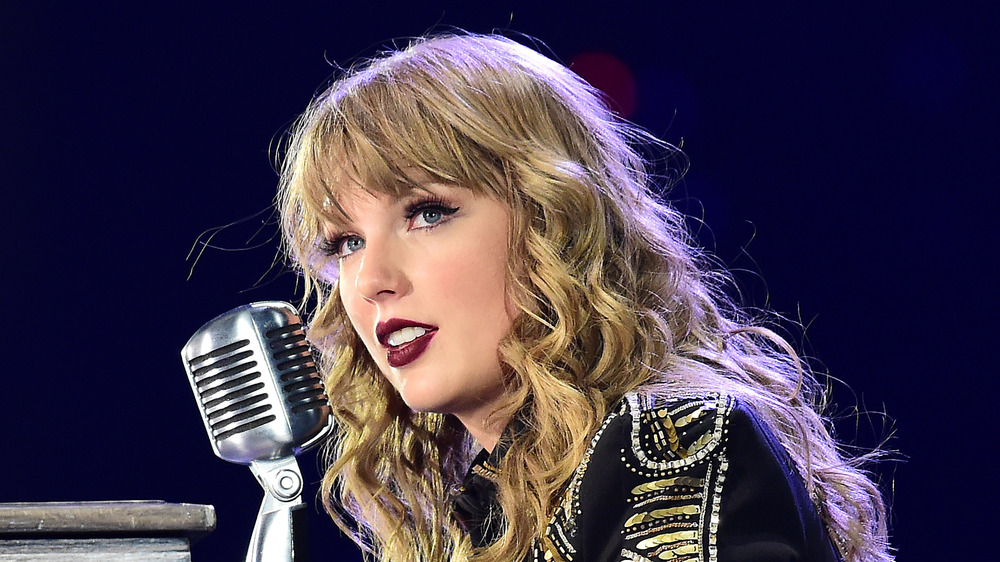 Jun Sato/tas18/Getty Images
Taylor Swift has once again emerged from her piano long enough to give Swifties their second surprise album of 2020. As the sister album of Folklore, Evermore is a continuation of the stories she created while writing her eighth studio album. "To put it plainly, we just couldn't stop writing songs," she told fans during Evermore's announcement. "To try and put it more poetically, it feels like we were standing on the edge of the folklorian woods and had a choice: to turn and go back or to travel further into the forest of this music. We chose to wander deeper in."
Folklore, which is Swift's seventh No. 1 album, was influenced by "fantasy, history, and memory," and with Evermore being an extension of that, it is safe to assume she has continued the trend to blur fantasy with reality. One song in particular on Evermore exemplifies that perfectly. "Majorie" is based on a real person, and Swift effortlessly flows between history, memory, and fantasy as she sings about her past and current (but imaginary) interactions with this person. Let's take a look at the real meaning behind Taylor Swift's "Marjorie" lyrics.
Marjorie is a tribute to Taylor Swift's grandmother
Acma2020/Getty Images
Taylor Swift wrote "Marjorie" as an ode to her late maternal grandmother, named Marjorie Finlay. Finlay was an accomplished opera singer and influenced Swift to pursue music herself. "She'd get up and sing, and, of course, it was the perfect, beautiful operatic voice," she said about her grandmother in a 2014 Esquire interview. Fans can see Finlay in several black and white photos and even in some home videos with Swift in the lyric video for "Marjorie."
In the lyrics, fans can hear Swift deeply missing her grandmother, who passed in 2003, as she recounts life lessons she learned from her. "Never be so polite you forget your power. Never wield such power you forget to be polite," she softly sings. Swift also recalls memories with her grandmother, like swimming and driving together. The "Willow" songstress also admits she wishes she had been more curious with her grandmother and asked her questions, especially now that she is no longer on Earth.
However, Swift goes back and forth with herself, singing that sometimes it feels like Finlay is still present. "You're alive in my head," she confirms. "And if I didn't know better, I'd think you're still around," she adds.
Swift found another way to keep her beloved grandmother alive: She used her voice as background vocals in "Marjorie." It's clear Swift has a deep appreciation for Finlay, and even gave "Majorie" the 13th spot (Swift's lucky number) on the album. How sweet!