The Easter Eggs Taylor Swift Has Been Dropping About Evermore All Along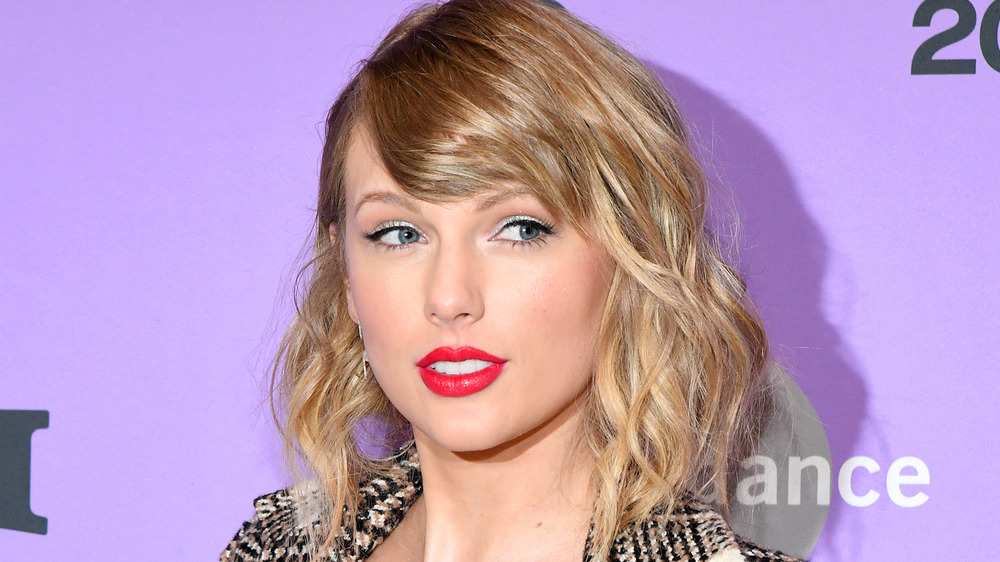 Kevin Mazur/Getty Images
Like a tree falling in the forest with everyone around to hear it, Taylor Swift has announced another surprise album. On Dec. 10, 2020, the superstar shocked and delighted Swifties on Instagram and Twitter, declaring that her ninth studio album evermore — her second of 2020 and the "sister record" to folklore — would be dropping at midnight ET the following day. Yup, the "folktale" continues.
"I'm elated to tell you that my 9th studio album, and folklore's sister record, will be out tonight at midnight eastern ... To put it plainly, we just couldn't stop writing songs," Taylor wrote in her poetic string of announcements, along with the braided ponytailed album art, and the news that a music video for "willow" would be dropping, too. Christmas (or Hanukkah) has come early, indeed! We are as "stoked" as a hearth in the cabin where we imagine she did all her writing. Of course, 2020's Folklore was a deeply satisfying trek into uncharted indie-folk territory for Taylor, which pushed her songwriting to new levels of depth and maturity with songs like "cardigan" and "august." And with a song featuring HAIM and the re-emerging Bon Iver on evermore, we could not be more excited that we are not "Out of the Woods." 
But Taylor Swift "loves the game." She constantly drops musical Easter eggs (like the case of her mysterious co-writer William Bowery) for fans to solve, and evermore is no different. She truly is the Dan Brown of music. Scroll down for the clues fans have picked up on about evermore.
Taylor Swift has been dropping 'evermore' hints for months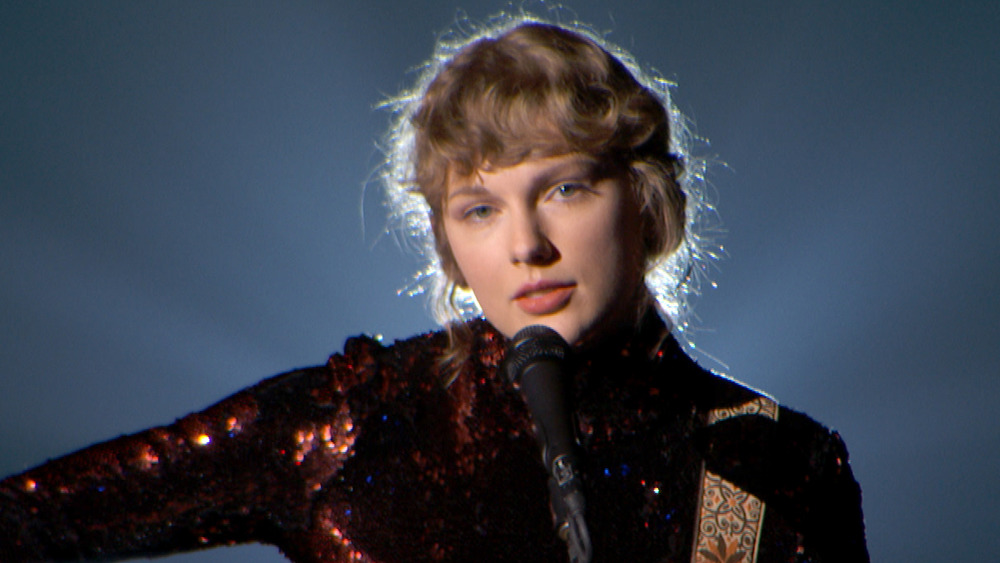 Acma2020/Getty Images
So what were the breadcrumbs leading to evermore that Taylor Swift already dropped? Never underestimate a Swiftie, as apparently, there have been plenty. Remember when Tay Tay appeared virtually at the 2020 AMA Awards? One eagle-eyed fan has pointed out that there was an Easter egg in Taylor Swift's hair as she accepted the fan-voted award for "Artist of The Year." Note that Swift was sporting a braid similar to the one featured in the evermore album art she shared on Instagram. "Taylor Alison Swift, was this a clue for #evermore? How dare you?" the Twitter user wrote. 
Another fan noticed how, in December 2020, Swift posted a photo from her Entertainment Weekly cover story to Instagram Stories. "This outfit really screams 'TIS THE DAMN SEASON," she wrote. What do you know, as that fan realized, that's also the title of the fourth track on evermore! It truly does seem like Swift does not break her frequent social media silences to post just anything, does she? 
A third fan, and stay with us, pointed out the symmetry between Taylor's two selfies captioned "Not a lot going on at the moment" from 2020. They may be more than just funny updates. The black-and-white photo reverse-matches her folklore album cover, while the earlier one she posted, in color, matches evermore. It's worth a thought! Finally, fans quickly noticed that one evermore track, "champagne problems," is also the name of a 2020 Katy Perry song. Will Swift's song address their former feud? Guess we will simply have to download Swift's album at midnight to find out!