Taylor Swift Confirms Rumor About Boyfriend Joe Alwyn In New Film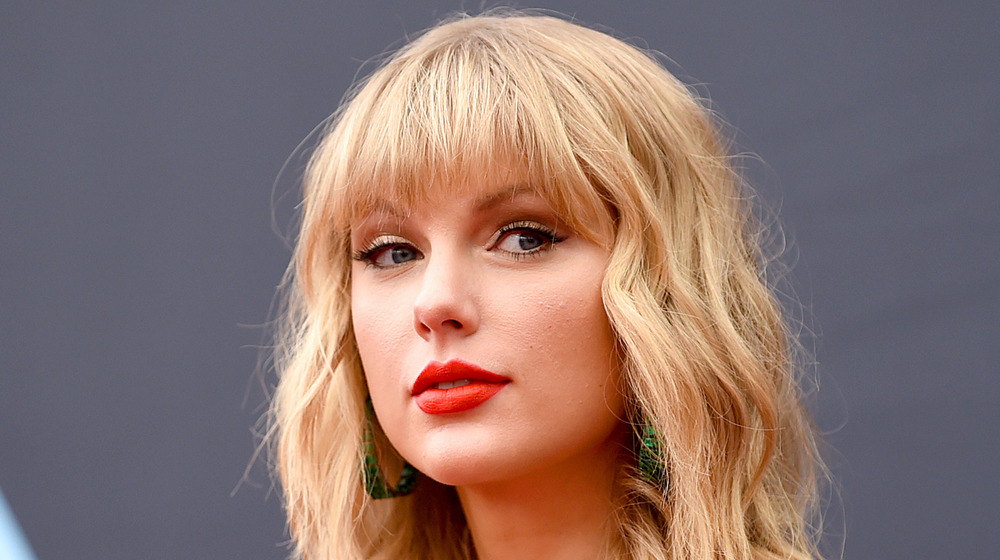 Jamie Mccarthy/Getty Images
Sonny and Cher, John and Yoko ... Taylor and Joe? Yup, it seems we have another romantic songwriting duo in our midst!
On Nov. 25, 2020, Taylor Swift released Folklore: The Long Pond Studio Sessions to Disney+. The documentary concert film chronicles the alchemy behind the pop superstar's surprise 2020 album, Folklore. Taylor announced the companion film in — how else — abrupt fashion, exciting fans with a trailer one day ahead of its release. It promised a behind-the-scenes look at her eighth album with producers Aaron Dessner and Jack Antonoff, as well as intimate studio performances at Long Pond Studio in upstate New York, where the album was recorded, per Rolling Stone. It also answered one aching question: Who is William Bowery? 
When Swift released Folklore back in July 2020, eagle-eyed fans quickly noticed that along with Dessner and Antonoff, a third mystery man co-writer was credited on "betty" and "exile (feat. Bon Iver)". And now that the film is out, fans confirmed what they expected: It's Swift's boyfriend Joe Alwyn! (Cue "Finkle is Einhorn" meme here.) 
"There's been a lot of discussion about William Bowery and his identity. He's not a real person," Swift said in the film, per ET Online. "... William Bowery is Joe, as we know. And Joe, Joe plays piano beautifully, and he's always just playing and making things up and kind of creating things." Well, the story of William Bowery has gone from "Folklore" to non-fiction. Scroll down for more about Taylor Swift and Joe Alwyn's sweet songwriting process!
Taylor Swift and Joe Alwyn have become quarantine songwriting partners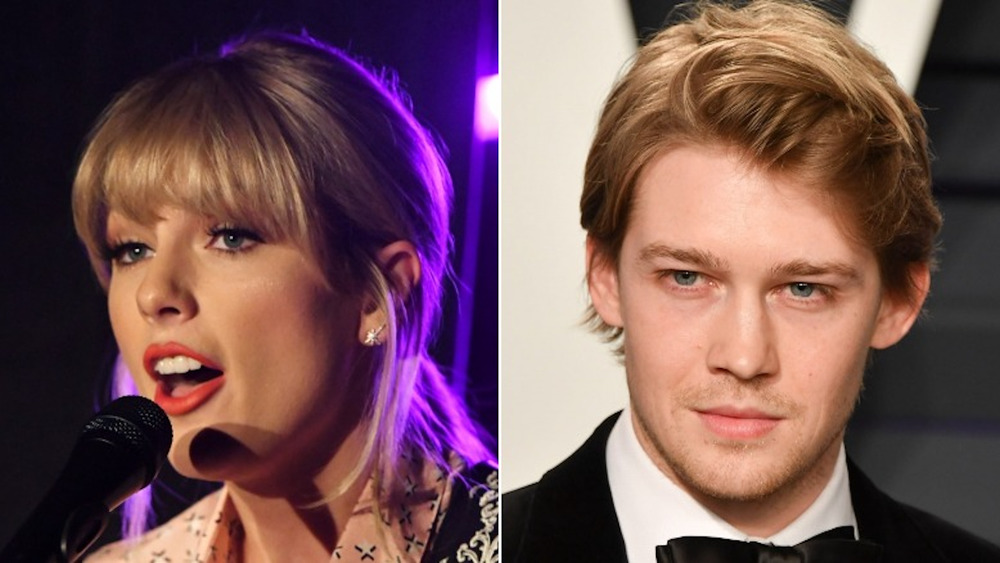 Craig Barritt, George Pimentel/Getty Images
So how did Taylor Swift and William Bow— we mean Joe Alwyn, begin writing songs for Folklore? Apparently, it all began with Alwyn writing the would-be chorus for "betty" without realizing it! "I just heard Joe singing the entire, fully formed chorus of 'betty' from another room ... and I just was like, 'Hello,'" Swift recalled, per ET Online. "... I was like, 'Hey, this could be really weird and we could hate this, so could we just, because we're in quarantine and there's nothing else going on ... try to see what it's like if we write this song together?'"
Next thing they knew, the pair were a bonafide quarantine Tin Pan Alley, with Alwyn also spawning the idea to tell "betty" from a male perspective. "He was singing the chorus of it and I thought it sounded really good," Swift said. "We decided to make it from a teenage boy's perspective, apologizing after he loses the love of his life because he's been foolish." Then, Alwyn contributed to Swift's collaboration with Bon Iver, "exile." "Joe had written that entire piano part and he was singing the Bon Iver part... He was just singing it. And so, I was entranced..." Swift explained, adding that Bon Iver ended up singing Alwyn's part. Pretty cool!
Fans first connected the dots from clues like Taylor Swift and Joe Alwyn's once being photographed outside New York's Bowery Hotel. Now, we know the truth!