Justin Vernon's Net Worth: The Bon Iver Singer Earns Much More Than You Think
Matthew Baker/Getty Images
Justin Vernon is best known as the frontman for the alternative folk band, Bon Iver. But the Wisconsin native is also a prolific collaborator, teaming up with several high-profile names. Perhaps his biggest collaboration to date is with Taylor Swift on her eighth album, Folklore. He appears on the surprise album along with Jack Antonoff, The National's Aaron Dessner, and more.
Vernon's 2007 debut album, For Emma, Forever Ago, was what put the singer-guitarist on the map. He recorded it in an isolated Wisconsin cabin and the moving album sent him into bigger circles, The New York Times Magazine noted. Soon after, Vernon was touring with the band and gaining fans through his personal songs on heartbreak. Some of those fans included Kanye West, with whom he would collaborate on the rapper's 2010 album, My Dark Twisted Fantasy.
"I'm barely at home enough to enjoy the simple lifestyle that I want to live," he told The New York Times in 2011.
Vernon's lifestyle would certainly change as more success headed his way, including his net worth. See how much Vernon is worth and if he can get a bigger cabin.
Like his music, Justin Vernon's net worth has grown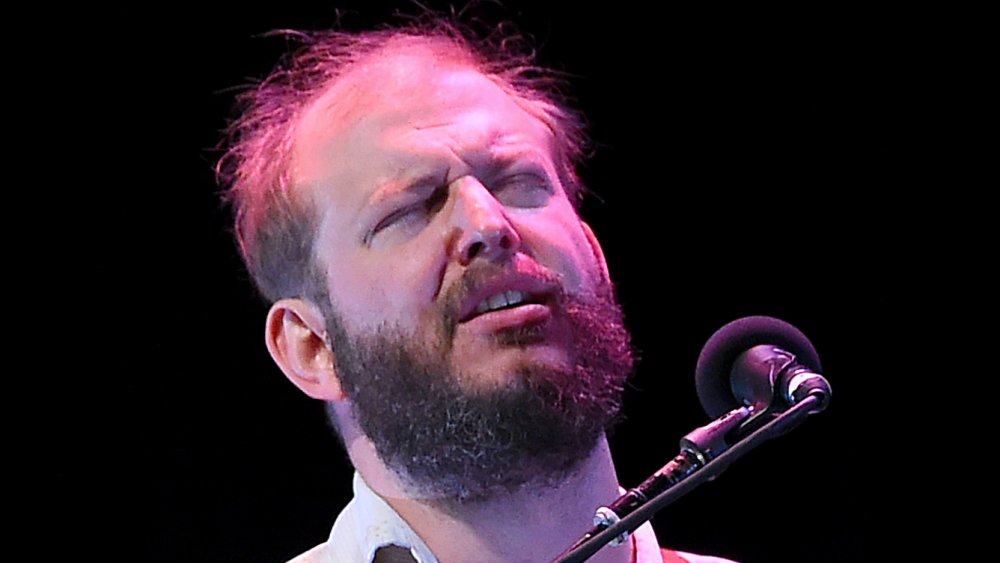 Ben Gabbe/Getty Images
Justin Vernon is not limiting his earning power to Bon Iver albums alone. The singer has worked with a range of musicians, including rappers Kanye West and Jay-Z, experimental artist James Blake, and pop band Francis and the Lights. All of this hard work has reportedly earned him a net worth of $8 million, according to Celebrity Net Worth.
Vernon has many outlets through which he collects his earnings, although his net worth only reflects money totals from album sales, according to The Richest. To promote his fourth studio album, i,i, Vernon embarked on a tour through North America in 2019 and was set to tour Europe in 2020. However, the European leg has been postponed due to the coronavirus pandemic, according to NME.
Speaking to The New York Times, Vernon said that he and his bandmates earn an equal share while on tour, and some of his songs have been featured on television shows. In 2012, he started the label Chigliak Records to feature indie Wisconsin acts. Vernon also has a recording studio in Wisconsin called April Base, where he and his brother Nate renovated a former veterinary clinic to support home state talent, according to The Cap Times in Madison, Wis.
Whatever Vernon has planned next, it's clear the Bon Iver singer has incredible earning power.