The Truth About Taylor Swift's Relationship With Jack Antonoff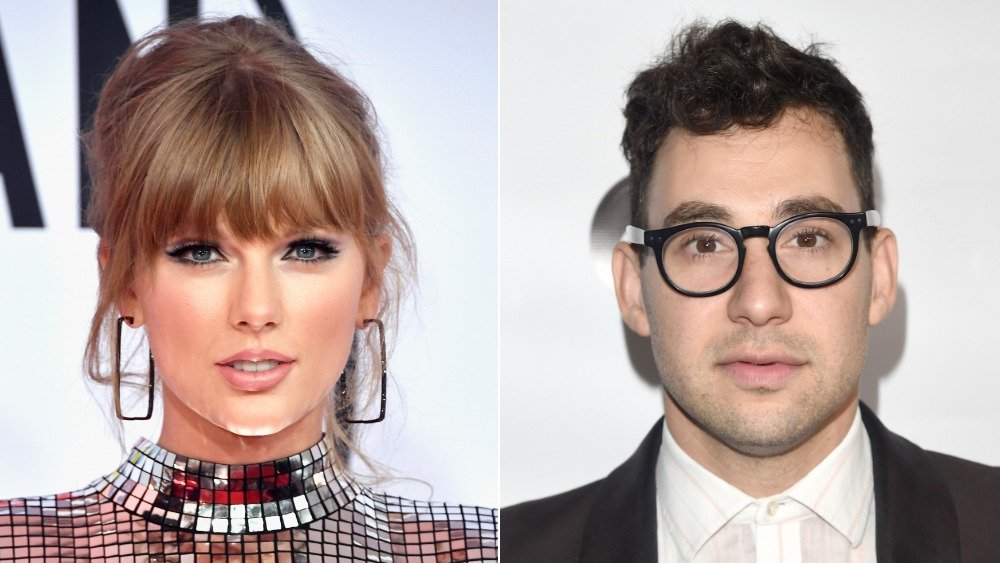 Frazer Harrison, Alberto E. Rodriguez/Getty Images
Taylor Swift has a squad of famous friends that pretty much any celeb would likely love to be a part of. Stars like Selena Gomez, Karlie Kloss, Ed Sheeran, and Todrick Hall are known to hang out with the "Look What You Made Me Do" singer. In fact, most of Swift's besties are willing to publicly proclaim how much they adore the woman who seems to be (almost) everyone's BFF — she's even on good terms with Katy Perry after being in a years-long feud with the pop star. She also has both a personal and professional relationship with singer, songwriter, and record producer Jack Antonoff that might be more meaningful than you realize.
While Swift was pals with both Antonoff and his ex-girlfriend, Lena Dunham, when they were a couple, she seems to have maintained relationships with them separately following their split in 2018. In April 2019, Dunham took to Instagram to call Swift "a ride or die, never give up when it's tough, magical fairy of a friend."
But Swift's friendship with Dunham doesn't mean she picked a side when the exes split, because she's obviously still friends with Antonoff, as well. In fact, in the blurb for Swift's Folklore album, which she shared via Twitter on July 23, 2020, she noted that he's more than just a friend — he's part of her "musical family." But what exactly does that mean? Read on to find out!
Jack Antonoff owes more than you know to Taylor Swift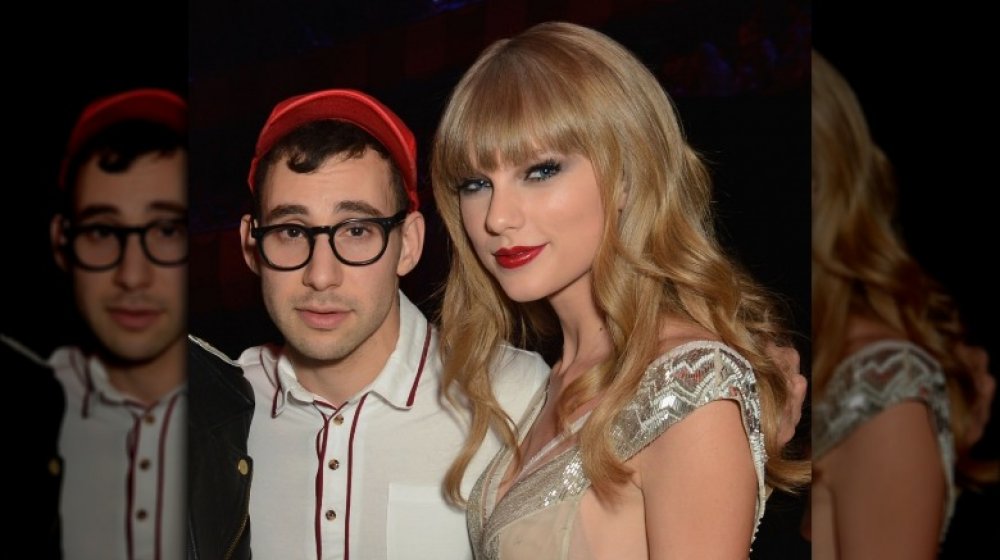 Dave Hogan/mtv 2012/Getty Images
These days, Jack Antonoff is a multi-Grammy Award winning songwriter and producer who works with A-list names like Lorde, Lana Del Rey, and St. Vincent, as well as Pink, Fifth Harmony, Carly Rae Jepsen, and Sia, among others. However, it turns out that he might not be where he is today if it hadn't been for Taylor Swift.
The New York Times notes that the "pair first worked together on a song for a movie soundtrack in 2013, then collaborated on two more songs for 1989, Swift's 2014 album, which marked the erstwhile country star's headlong plunge into pop."
While they've definitely made some amazing music together, Antonoff admitted to the Times that Swift was the star who gave him the shot he needed to establish himself in the role he's in today. "Taylor's the first person who let me produce a song," he said. "Before Taylor, everyone said: 'You're not a producer.' It took Taylor Swift to say: 'I like the way this sounds.'"
Nowadays, both Swift and Antonoff are stars in their own right, as well as being recognized as "pop's dream duo," as A.Side so perfectly puts it.