Inside Todrick Hall And Taylor Swift's Relationship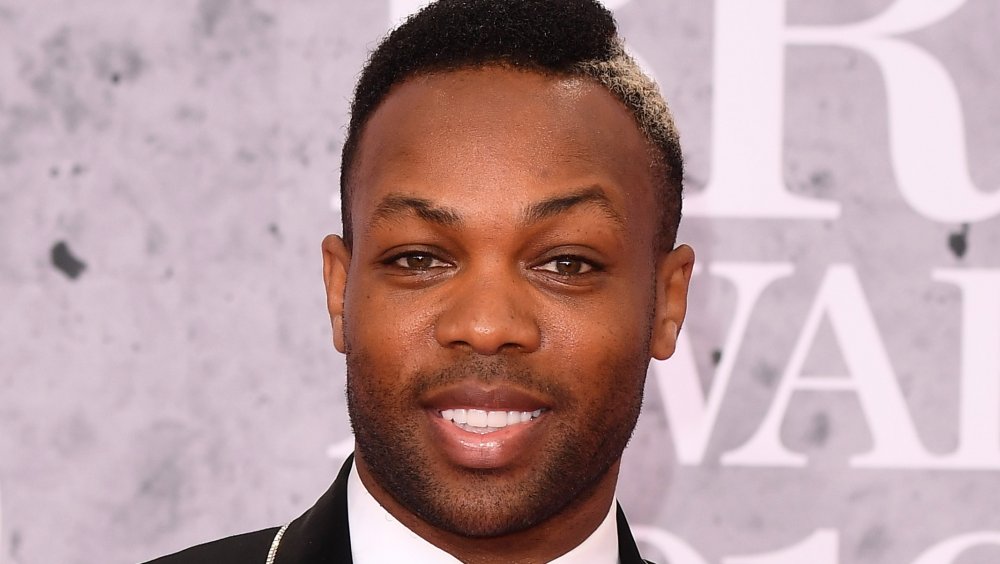 Jeff Spicer/Getty Images
Although the world is in the midst of a global pandemic due to the coronavirus, Taylor Swift and Kim Kardashian's longstanding feud is dominating headlines once again. It all started when an unknown source leaked the full videotaped phone call between Swift and Kardashian's husband, Kanye West, seemingly to prove that the "ME!" singer wasn't lying about never giving her permission for West to call her a "b***h" in his hit song, "Famous." 
During the call, which took place in 2016, Swift gives her blessing for West to rap "I think me and Taylor might still have sex" because he made her "famous," although she's never heard OKing the final line, "I think me and Taylor might still have sex / Why? I made that b***h famous (God damn)." The Tennessee resident has always maintained this is why she was upset, while Kardashian posted snippets of the call to Snapchat because she felt the initial statement from Swift's publicist misconstrued the story.
Both Swift and Kardashian have shared different reactions to the leaked video, proving they're still at odds. The hitmaker didn't name anyone directly but blasted the "somebody" who "edited and manipulated" the video to "frame" her, while Kardashian took to Twitter on March 23, 2020, to allege Swift is still "lying." Now fans and celebrities are taking sides, including Swift's dear friend, singer and choreographer Todrick Hall. The RuPaul's Drag Race alum felt compelled to speak on Swift's behalf due to their close friendship, which we explore below.
Todrick Hall has Taylor Swift's back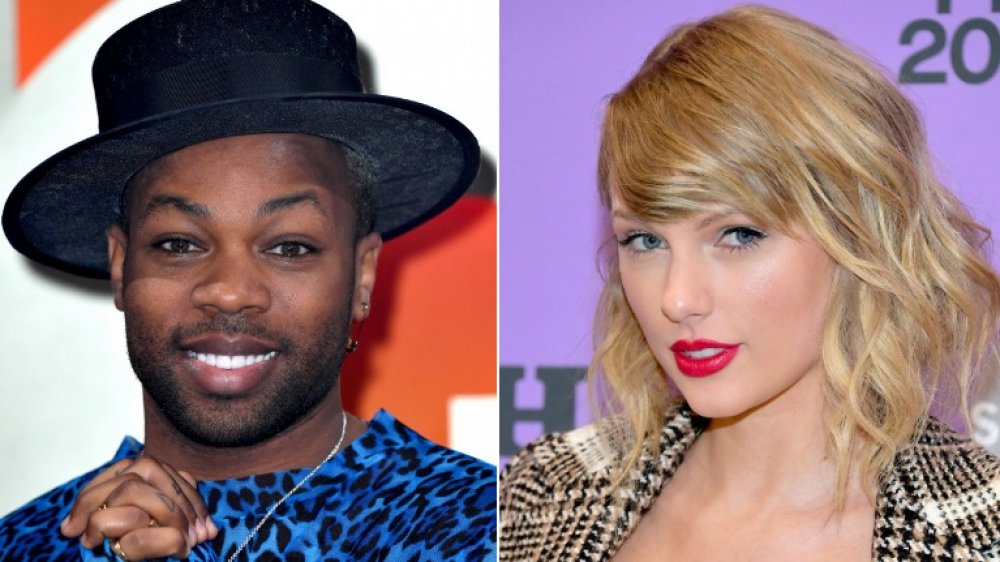 Gareth Cattermole, Neilson Barnard/Getty Images
Fans might have noticed Todrick Hall's cameo in Taylor Swift's 2019 music video for "You Need to Calm Down," proving their friendship has been a thing long before the feud with Kim Kardashian and Kanye West resurfaced. So one can imagine how frustrated Hall was when he witnessed Kardashian taking swipes at Swift again, a gripe he vented about on his Instagram Stories. But instead of simply calling the reality star out, Hall brought up her 2007 leaked sex tape with rapper Ray J. "Taylor didn't reignite anything, Kris probably leaked this footage her damn self," he penned, likely about the rumor that Kris Jenner allegedly helped facilitate the sale of Kardashian's explicit tape (via Entertainment Tonight). "After your Ray J video and publicly documenting every crevice of your vagina ... I HIGHLY doubt that you're embarrassed NOW to respond to this. Just apologize, you self absorbed entitled, stubborn little queef." Ouch.
Hall also took umbrage with Kardashian comparing the videotaped phone call to Swift's Netflix documentary, Miss Americana, writing, "Taylor made a legitimate documentary, not some home videos of her stuttering while asking other celebs with more fans and relevancy to help promote his album. Shouldn't have needed that trash line about someone who would never sleep with you owing to you sex or doing ANYTHING sexual with you." The singer added," This was online bullying at the HIGHEST LEVEL & she faces zero consequences."
Todrick Hall inspired Taylor Swift's activism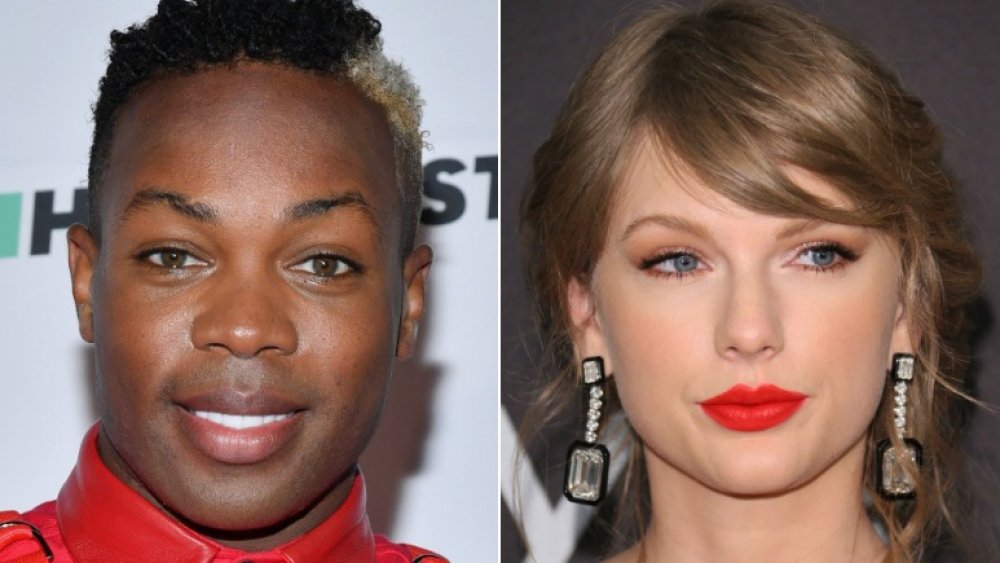 Amy Sussman, Jean-baptiste Lacroix/Getty Images
In the early stages of her career, Taylor Swift avoided taking public stances on politics and social issues, including LGBTQ rights. This all changed when in October 2019, Swift spoke out against Tennessee Sen. Marsha Blackburn for her anti-LGBTQ voting record and refusal to support the Reauthorization of the Violence Against Women Act. "I cannot vote for someone who will not be willing to fight for dignity for ALL Americans, no matter their skin color, gender or who they love," she wrote on Instagram. 
It's possible Swift was inspired to speak out thanks to her friendship with Todrick Hall, who is openly gay. "Maybe a year or two ago, Todrick and I are in the car, and he asked me, What would you do if your son was gay? The fact that he had to ask me . . . shocked me and made me realize that I had not made my position clear enough or loud enough," she explained to Vogue in August 2019. "If my son was gay, he'd be gay. I don't understand the question." Swift added, "If he was thinking that, I can't imagine what my fans in the LGBTQ community might be thinking. It was kind of devastating to realize that I hadn't been publicly clear about that."
Curious to know more about Swift's inspirational bestie? Our look into the untold truth of Todrick Hall is a good place to start.