Who Is Taylor Swift's 'Folklore' Collaborator, Aaron Dessner?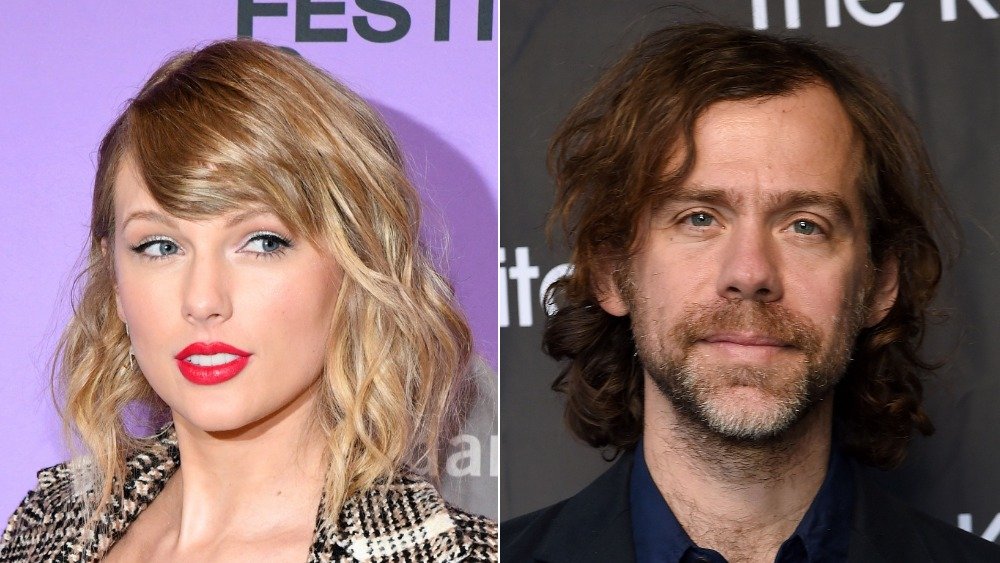 Kevin Mazur, Jamie Mccarthy/Getty Images
Taylor Swift is no stranger to collaborations, from Ed Sheeran's guest appearance on "End Game" to Panic! at The Disco frontman Brendan Urie vamping over the 2019 single "Me!" As Variety pointed out, Swift usually has one main collaborator on her albums, like producers Max Martin or Nathan Chapman. Things are no different on her new album Folklore, but her latest partner is totally unexpected.
According to CNN, Swift's eighth album was announced by the singer on Twitter just one day before its scheduled release at midnight EST on July 24, 2020. She described the release as "an entire brand new album of songs I've poured all of my whims, dreams, fears, and musings into." In the post, Swift explains that even though she recorded the album in quarantine, her efforts weren't isolated. She collaborated with some "musical heroes" of hers, including William Bowery, Bon Iver, and Jack Antonoff. She described the latter as "basically musical family at this point."
But Swift's right-hand collaborator for the album was someone brand new to her "inner circle," per Variety: Aaron Dessner of Brooklyn band The National. Dessner co-wrote and produced 11 of 16 songs on Folklore.
So what should fans know about Aaron Dessner, Taylor Swift's main collaborator on Folklore? And what other artists has he worked with? Let's take a look.
Taylor Swift is a longtime fan of Aaron Dessner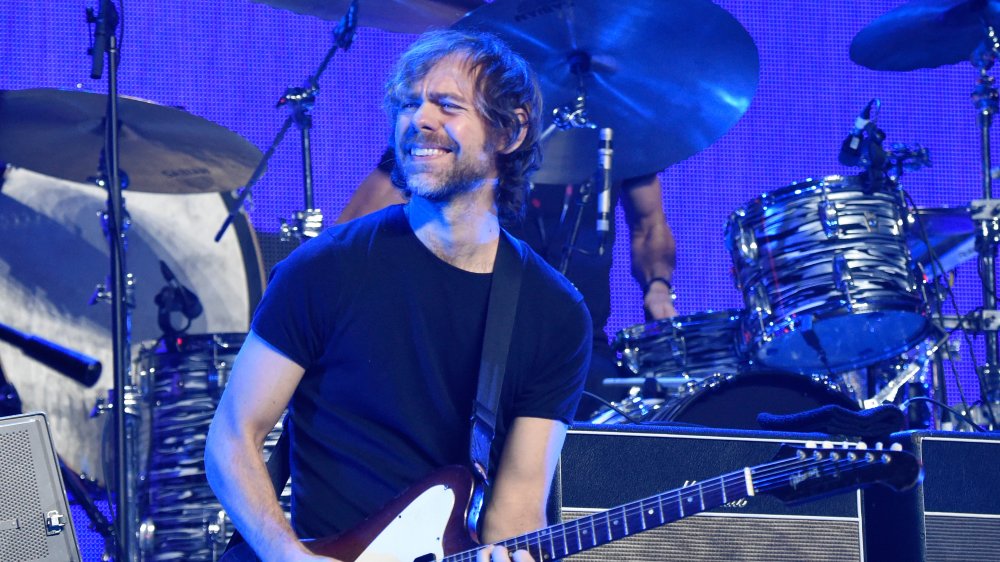 Kevin Mazur/Getty Images
Taylor Swift's mystery collaborator Aaron Dessner is a member of the longrunning Brooklyn-based band The National, which he founded with his brother in 1999. In 2018, the band won a Grammy with their brooding, indie-folk sound, and they're considered genre mainstays with albums like 2007's The Boxer, which boasted weathered, stirring hits like "Mistaken For Strangers." According to Variety, Swift is a longtime fan and was even seen backstage at their June 2019 outdoor concert at Prospect Park in Brooklyn, New York. She reached out to Dessner about collaborating remotely, and the rest is history.
On July 22, 2020, per Rolling Stone, Dessner took to Instagram to share his excitement about working with Taylor. "I was excited and honored when Taylor approached me in late April about maybe writing some songs remotely together," he wrote. "I thought it would take a while for song ideas to come and I had no expectations as far as what we could accomplish remotely. But a few hours after sharing music, my phone lit up with a voice memo from Taylor of a fully written version of a song — the momentum never really stopped."
Aside from his work with The National, Dessner has worked with Mumford and Sons on the track "Wilder Mind," indie singer Sharon Van Etten, and the band Local Natives, according to Variety. Clearly the indie vet is no stranger to working with pros like Swift.