Taylor Swift's Net Worth: The Singer Earns Even More Than You Think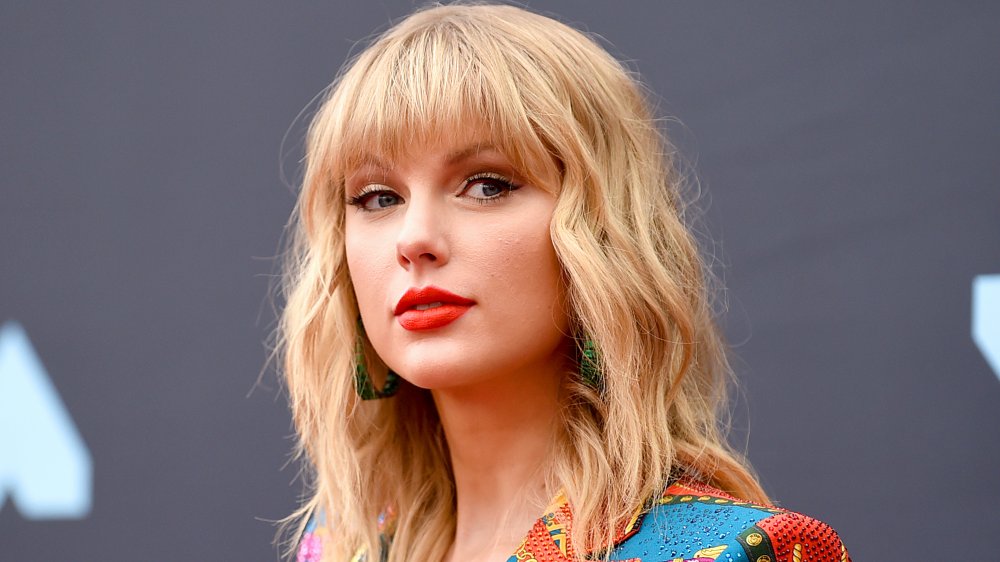 Jamie Mccarthy/Getty Images
This is no tall tale: Taylor Swift is set to release her eighth album, Folklore, at midnight on July 24, 2020. The pop princess announced the album on social media just one day before the surprise release, per CNN. Per Swift's announcement, some of her collaborators this time around include The National's Aaron Dessner, Bon Iver and Jack Antonoff. "Most of the things I had planned this summer didn't end up happening," she wrote, "but there is something I hadn't planned on that DID happen."
The "plans" Swift referenced in her announcement for Folklore – an album she said she's "poured all of [her] whims, dreams, fears and musings into — most likely included her 2020 Lover tour dates, which had to be scrapped because of Covid-19. According to Rolling Stone, Swift was set to perform at the ambitious Lover Fest East and Lover Fest West — two-night performances on both coasts — as well as a few international tour dates.
But those dashed tour dates aside, Swift is a money-making machine. She's almost as good at branding, touring and marketing as she is at songwriting — even breaking records along the way. In light of her eighth studio album, let's take a look at Swift's impressive net worth.
We can't calm down when it comes to Taylor Swift's net worth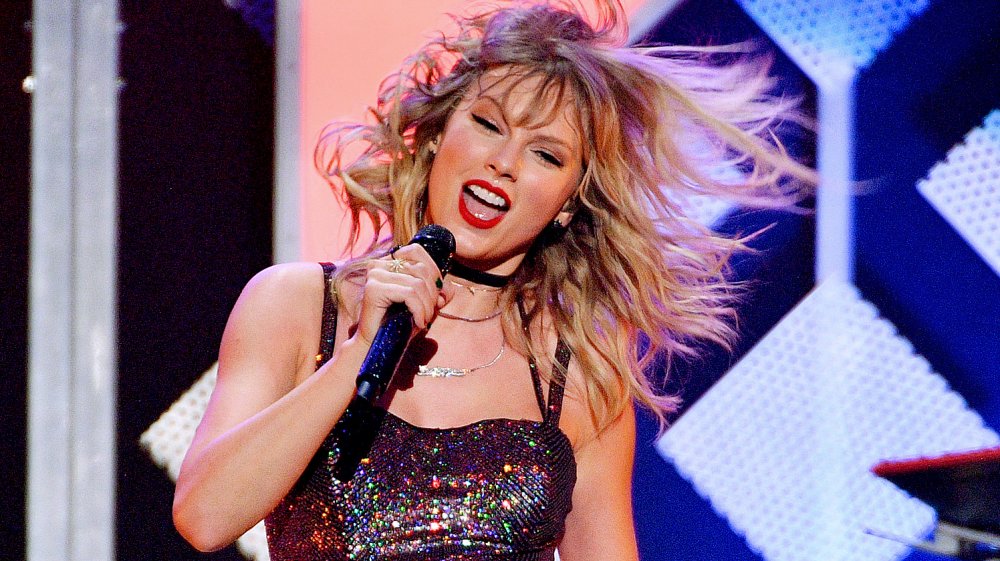 Dia Dipasupil/Getty Images
Once you learn Taylor Swift's net worth, it's hard to "Shake It Off." The superstar — who, as of this writing, has ten Grammys to her name and signed with Sony at age 15, per the Los Angeles Times — is worth a solid $400 million, according to Celebrity Net Worth. As of this writing, she's number 25 on Forbes' 2020 Celebrity Earnings List with $63.5 million. 
Needless to say, Swift has done a few things right to accrue her wealth; for one, massive tours. According to Variety, her 2018 Reputation tour grossed $345.1 million globally. In November 2018, Forbes reported that Swift's Reputation tour was "officially the highest-grossing tour in U.S. history." That tour put Swift's total career touring gross "a mere $74.3 million away" from $1 billion, per Pollstar. Additionally, in 2014, Billboard reported that Swift was bringing in about "$17 per head in merch sales." Wow, those "Blank Space" tee shirts really add up.
According to Business Insider, Swift is savvy with brand deals, too. Over the years, she's partnered with brankds like Keds, CoverGirl and Capital One — to name a few. It's also worth mentioning Swift owns eight homes valued at millions of dollars, per Architectural Digest. 
All that being said, sometimes Swift's business acumen rubs people the wrong way. Case in point? In 2015, she tried to get lyrical phrases that appeared on her album 1989 like "this sick beat" trademarked so no one else could use them, per Rolling Stone. But hey, money doesn't grow on trees.