Why Fans Were So Excited That Taylor Swift Wasn't At The 2020 AMAs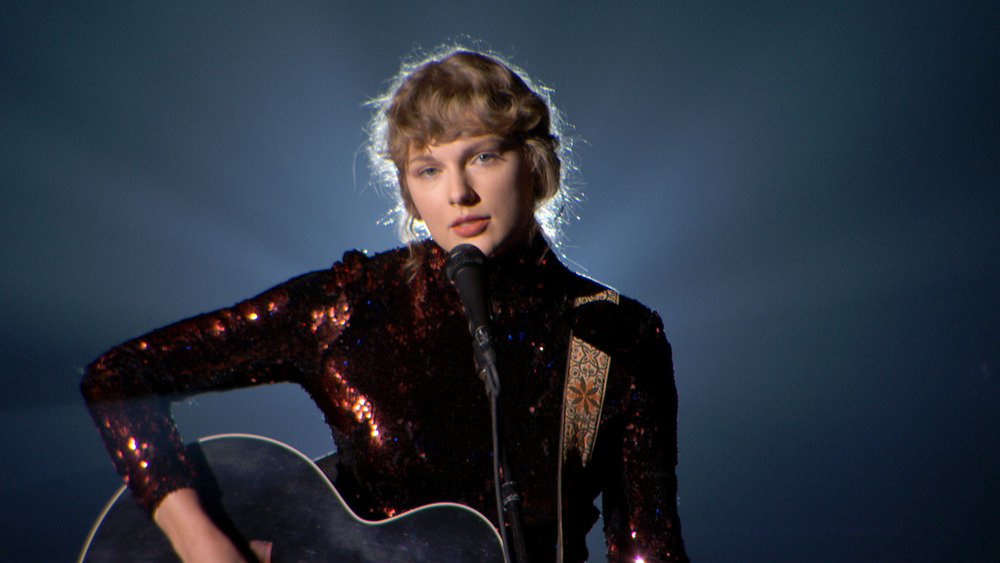 Acma2020/Getty Images
Plenty of A-list stars like Katy Perry and Megan Thee Stallion were at the 2020 American Music Awards. But one singer notably absent from the ceremony was Taylor Swift, who took home the artist of the year and artist of the decade wins at the 2019 show. Swift had a great reason for her absence, though. She's currently rerecording her old albums after her masters were bought and sold without her consent.
Taylor Swift won the AMA for artist of the year again in 2020, but she didn't collect her award in person. And her fans are A-OK with that if it means they'll get to hear the new recordings of her original songs sooner. "@taylorswift13 I LOVE YOU SO MUCH CONGRATULATIONS BESTIE #AMAs WE WOOOOOOON!!!!! And she is RE RECORDING," one fan tweeted. "OMG OMG SHE WON ARTIST OF THE YEAR SHE IS RE RECORDING WE WON," another person wrote. "Taylor won omg and shes re-recording this day couldn't get any better," another fan tweeted. While there's no release date for the rerecorded albums yet, fans are on high alert knowing Swift is actively working on the new versions.
Taylor Swift is rerecording her masters because of Scooter Braun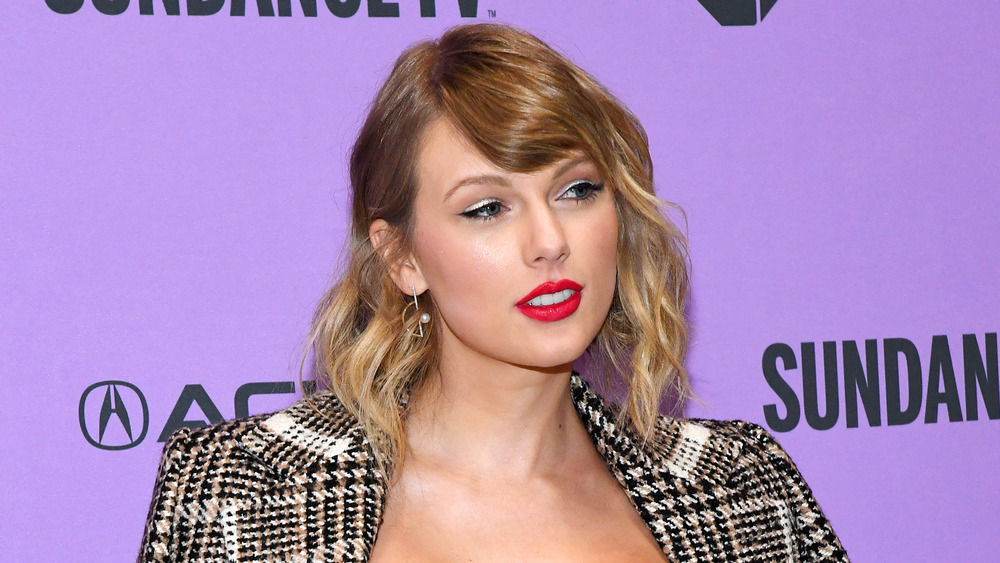 Kevin Mazur/Getty Images
In a statement posted to Twitter on Nov. 16, 2020, Taylor Swift explained that she is re-recording her old songs after failing to "regain ownership" of her masters. Swift said she wasn't able to buy the original recordings because manager and executive Scooter Braun asked her to sign a non-disclosure agreement before doing so. After that, a new company, Shamrock Holdings, bought the masters. But according to Swift, "under their terms, Scooter Braun will continue to profit" from the original recordings. Rather than working with Braun, Swift decided to take things into her own hands and rerecord her older albums.
"This is a fan-voted award, which means so much to me. You guys have been beyond wonderful all the years of my career, but especially this one, when we've been so far apart. We haven't been able to see each other in concert, but I still feel really connected to you through the music," Swift said in her virtual acceptance speech. "The reason I'm not there tonight is, I'm actually rerecording all of my old music in the studio where we originally recorded it. So it's been amazing, and I can't wait for you to hear it."
Fans were thrilled to hear that Swift is working on the recordings — she had previously shared that it was in the works, but not that she was already actively working on it. It's an early holiday present for Swifties, and it definitely justifies her AMAs absence.