Megan Thee Stallion's Risque AMAs Performance Shook The Internet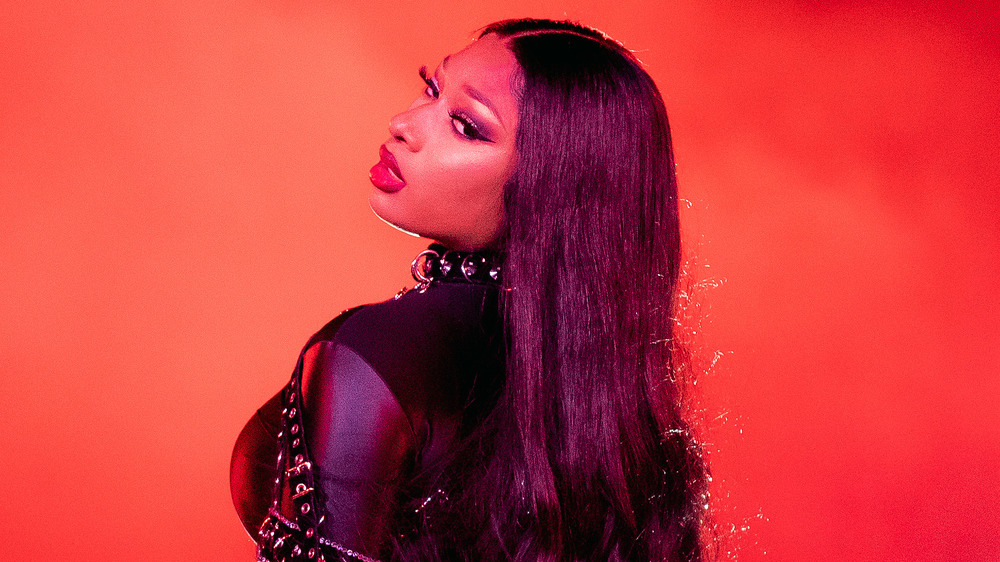 Rich Fury/Getty Images
Going into the 2020 American Music Awards, it was clear Megan Thee Stallion was going to give a performance for the books. Her debut album, Good News, came out just two days before the ceremony, and the world waited with bated breath to see the performance that would christen "Hot Girl" Meg's new era. It wasn't just fans that were curious about what the rapper would pull off; ABC censors were reportedly concerned with how risqué the live performance might be.
While the performance was certainly a bit risqué, fans were anything but disappointed in Megan Thee Stallion's appearance. The rapper took the stage to perform her newest single, "Body." The performance began with a monologue wherein Megan pledged to love her body, no matter what. The rapper then descended a staircase and met a crew of dancers, giving an incredibly energetic performance of the new song.
Expectations for the performance were high, but if Twitter is any indication, Megan Thee Stallion more than met them.
Megan Thee Stallion's 'Body' performance lit up Twitter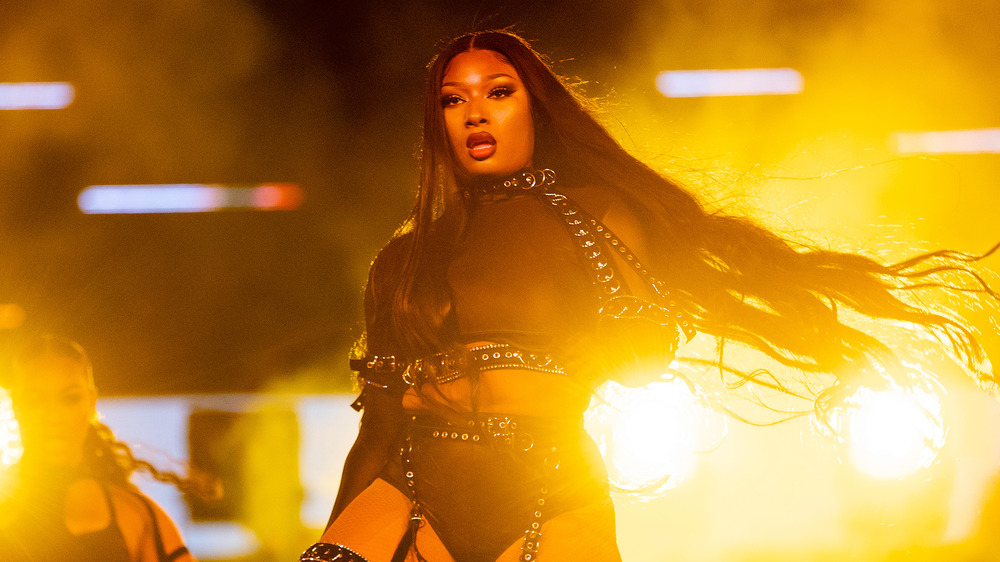 Rich Fury/Getty Images
It wasn't long before people on the internet had something to say about Megan Thee Stallion's performance at the 2020 American Music Awards. The general consensus? Megan. Did. That.
MEGAN THEE STALLION WITH THE WORLD TV PREMIERE #Body #AMAs pic.twitter.com/NG0934uKGs

— Complex Music (@ComplexMusic) November 23, 2020
A lot of fans voiced how proud they were of Megan after watching her star rise over the past few years. "Watching her shine brighter and brighter makes me so happy," one user wrote on Twitter. "The whole time I was screaming in excitement," another shared. One more fan summed up the feelings of many, writing, "It's so crazy just watching this like Megan has been dreaming of this since she was little and look at her now doing her dreams."
It wasn't just Megan Thee Stallion's day one fans that were enthralled with her performance. One tweeter called her "Thee moment," while another said, "This made me feel some type of way." One user made a bold claim, writing, "She's an iconic! She's a legend AND She is the moment." Certainly a big statement, but after watching her performance, we can't disagree.