The Real Meaning Behind Megan Thee Stallion's Body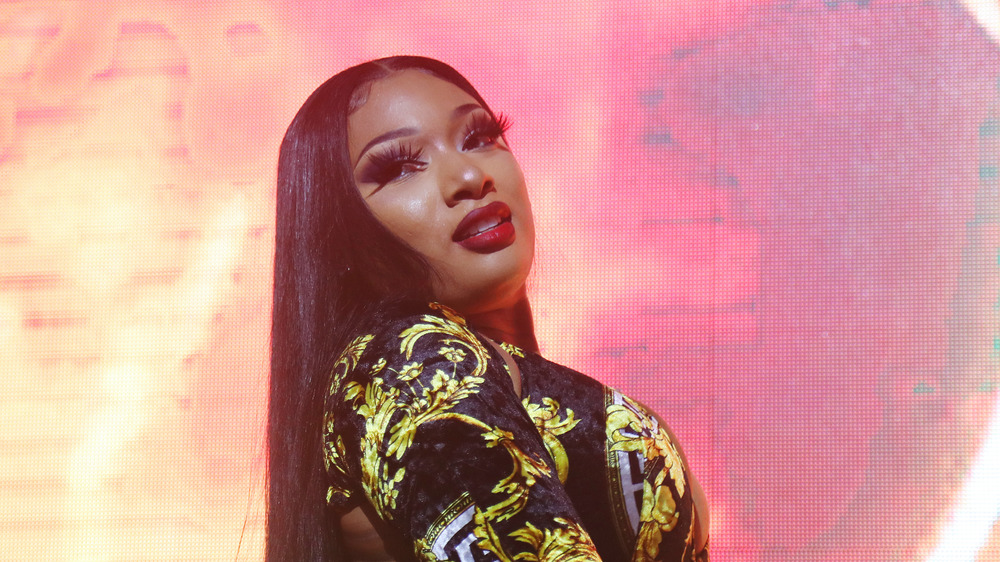 Cassidy Sparrow/Getty Images
Megan Thee Stallion's new video for "Body" was released; the song is on her debut studio album Good News, which dropped on Nov. 20, 2020. As always, Meg has lots to say and she wants us to listen up. One thing is for sure: "Body" got everyone's attention. The video premiered as a part of YouTube's series Released, and Meg talked about the real meaning behind "Body" and how the video advocates body positivity. On the show, she spoke about how the video embraces strong women and "all body shapes." The video contains appearances from Taraji P Henson, Jordyn Woods, Blac Chyna, Daren Kyle, Asian Doll, Bernice Burgos, and Maliibu Miitch. 
Rolling Stone proclaims that the video "delivers on its vision." In the video, Megan raps: "The category is body/Look at the way it's sitting. That ratio so out of control, that waist, that a**, them ti**ies/If I were me and I woulda seen myself/I would have bought me a drink, took me home."
"Body" is part of previously released Good News singles, "Girls in the Hood," "Don't Stop" and "Savage" which features Beyoncé. Read on to learn more about the real meaning behind "Body."
Megan Thee Stallion's Body broke the internet
Megan Thee Stallion's release of "Body" broke the internet when it dropped on Nov. 20, 2020. The music video is a body-positive anthem as the rapper embraced her curves in "Body," with cameos by other curvy celebs, as well.
Megan teased the video to her 4 million followers on Twitter: "I could build a house with all the brick I got." Like everything she does, the internet went wild over "Body" and Good News. Fan Jalen Thee Mack tweeted: "MEGAN THEE STALLION JUST BROKE THE INTERNET WITH THE BODY MUSIC VIDEO." Kehlani gave a shout, tweeting: "let's go, baby mama. @theestallion it's that. this is THAT Fire."
With "Body," the rapper emphasizes body positivity, and we are here for it! According to Do Something, body image is directly linked to self-esteem. The Do Something website notes: "91 percent of women are unhappy with their bodies and resort to dieting to achieve their ideal body shape. Unfortunately, only 5 percent of women naturally possess the body type often portrayed by Americans in the media." We're glad to see that Meg is looking to change that! Early reviews of "Body" are very positive, and we're happy for Queen Megan. If you haven't already, go watch "Body" now!