The Truth About Taraji P. Henson And Lamar Odom's Relationship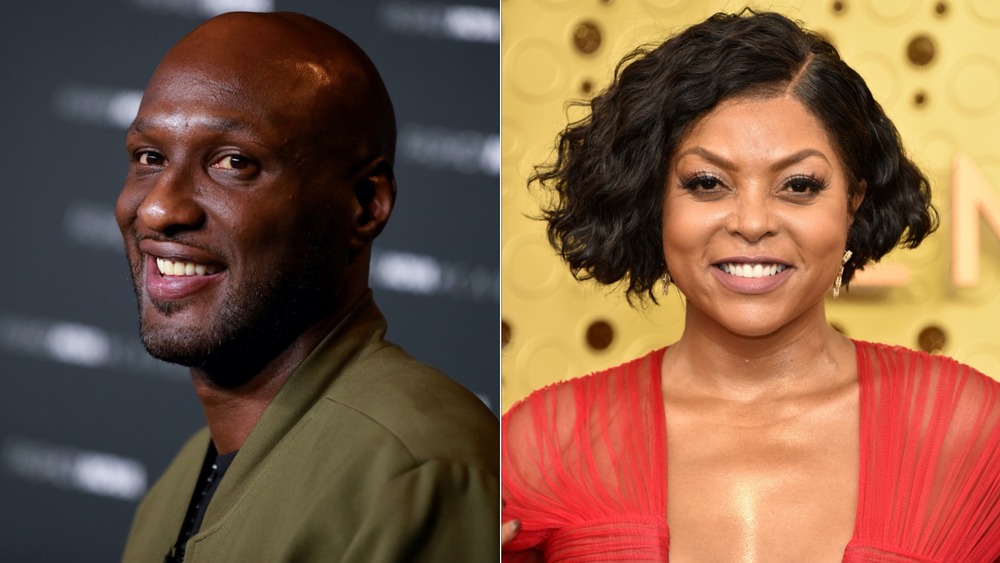 Rich Fury, John Shearer/Getty Images
Whenever we think of Lamar Odom's love life, we often think about his tumultuous relationship with Khloe Kardashian. Although the anti-Kardashian entity of social media considers Odom a victim of the "Kardashian-Jenner curse," his murky relationship with the youngest Kardashian sister came to a close due to his battle with drug and sex addiction. But, despite his tabloid-filled marriage to Khloe Kardashian, the reality TV personality was not the former NBA player's only star-studded romance.
In his memoir Darkness to Light, Odom reflected upon his relationship with actress Taraji P. Henson. The former athlete and the What Men Want star dated in 2009 and, according to Odom, the "hot and heavy" relationship was one of the "happiest times of [his] life." Describing how often they spent time together, Odom wrote, "We started secretly dating and quickly fell in love." Unfortunately, all good things must come to an end — Odom and Henson's relationship eventually ended on a sour note due to his overlapping relationship with Kardashian.
Lamar Odom says he was 'immature' for leaving Taraji P. Henson for Khloe Kardashian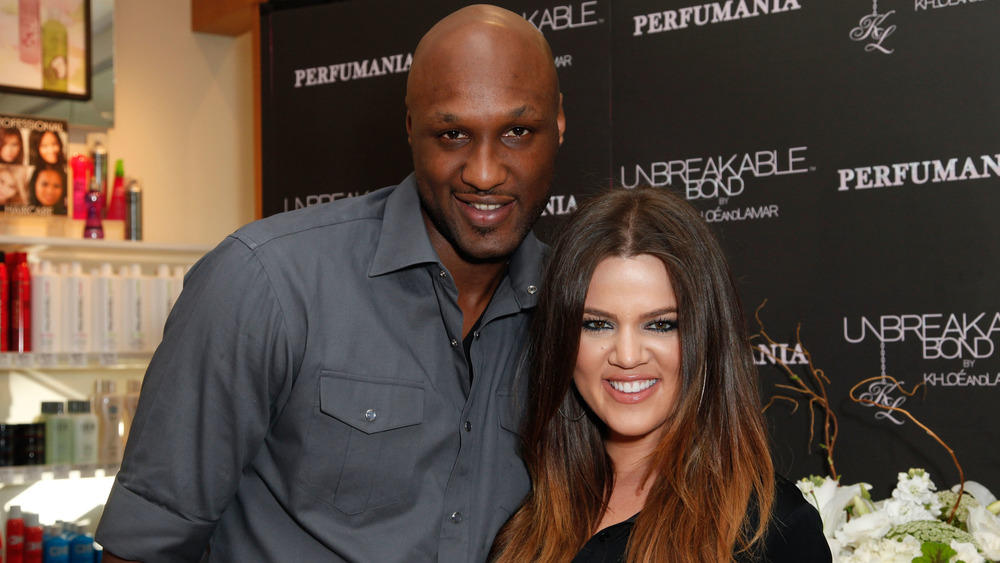 Imeh Akpanudosen/Getty Images
Despite the rocky end of their relationship more than a decade ago, Lamar Odom still speaks highly of his relationship with Hidden Figures actress Taraji P. Henson. In a 2019 episode of TV One's UNCENSORED, the former Dancing with the Stars contestant opened up about his relationship with the star. "She was a little older than me, but I learned a lot from her because that was the most significant relationship as a grown-up that I had with a Black woman. I used to carry a picture of her on the road with me," Odom said. "She gave me inspiration. A Black woman, working like that, that's just as good at her craft that I am in my craft."
At some point, according to Odom, the relationship lost its spark when he fell for Khloe Kardashian. The two started dating in 2009 after meeting in a nightclub. He and Kardashian hit the ground running and their relationship blossomed within a few weeks of knowing one another, inspiring the couple to get married within months of meeting. After four years of marriage, however, the two split in 2013 due to Odom's infidelity and his battle with drug addiction, per his interview with Good Morning America. Their divorce was ultimately finalized in 2015.
In retrospect, Odom regrets the way things ended with Henson. "I just wish I would've done things different with her," he said in the docu-series. "Things ended with Taraji because I was an immature punk. I didn't know how to tell her that I was falling in love with another woman named Khloé Kardashian."