Dancing With The Stars' Surprising Double Elimination Has Fans Furious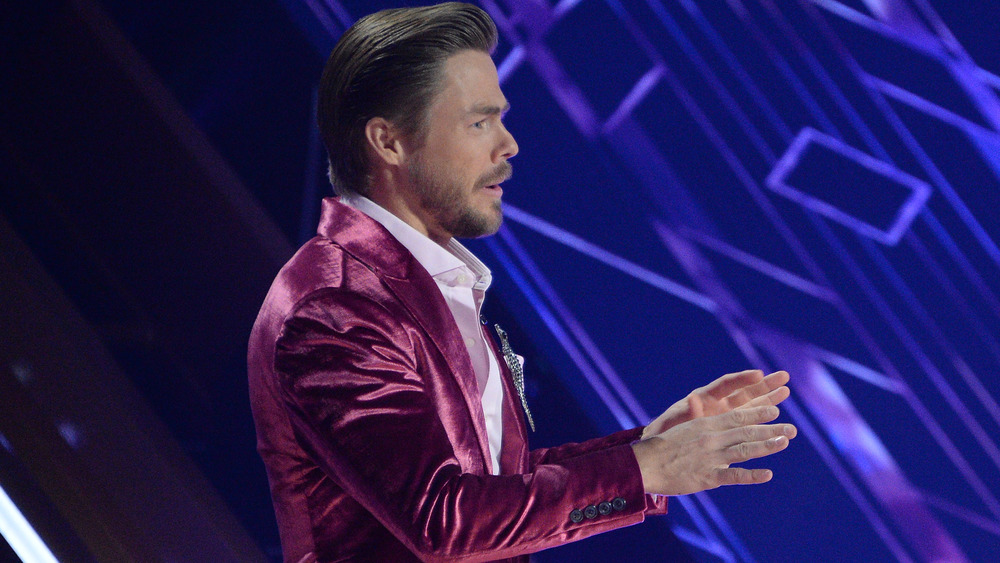 ABC/Eric McCandless
The Season 29 Dancing with the Stars Semi-Finals sent fans into a social media frenzy. Eliminations never fail to send tweets flying left and right, especially when multiple fan-favorites shockingly get sent home. And that's exactly what happened on the Nov. 16, 2020, episode — double elimination night. 
During the night's live semifinals, fans witnessed multiple perfect scores. From Kaitlyn Bristowe and Nev Schulman nailing their redemption dances to Nelly's crowd pleasing jive — not to mention Skai Jackson, Johnny Weir and Justina Machado's perfect dances — the judges truly seemed blown away by everyone's performances. However, no matter how mesmerizing the dances were, unfortunately, two teams had to be sent home. This, of course, was no easy task and ultimately Skai Jackson and Johnny Weir got the boot from the ballroom. 
If you're an avid follower of Dancing with the Stars, then you'll know that a lot of fans were not happy with this outcome. Why? Keep reading to find out. 
Fan-favorites Skai Jackson and Johnny Weir were eliminated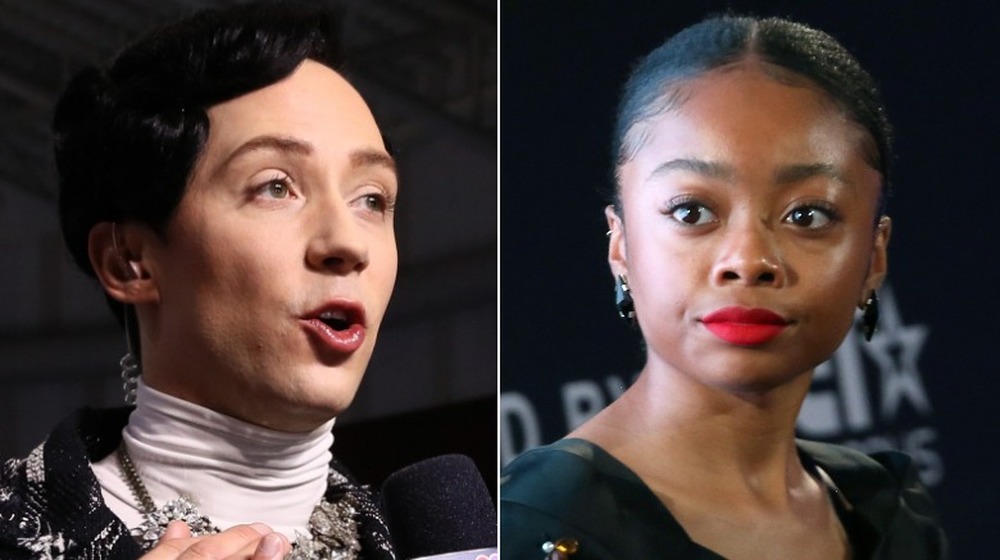 Jamie Squire, Robin L Marshall/Getty Images
Skai Jackson and Johnny Weir's elimination on Dancing with the Stars surprised a lot of fans. The Disney Channel alum and Olympic figure skater both improved substantially since their first ballroom appearance. On the night of the Season 29 DWTS Semi-Finals, it became even clearer how much both teams had grown, with Weir and Jackson receiving high scores on each of their performances. 
Weir danced a wow-worthy jazz routine that caused judge Derek Hough to say (via Entertainment Weekly): "It was a beautiful routine ... I want to give it an 11!" Meanwhile, Skai moved judges with a Viennese waltz that made judge Bruno Tonioli say (via EW): "The poise, the elegance, I'm telling you that could be a Vogue cover." With those compliments under their belts, fans were assuming both teams would make it to the finale. However, in a shocking elimination, both teams were sent home, causing many to wonder if it was due to the excellence of the remaining cast or if not enough fans showed up for their celeb favorites. 
One fan tweeted, "How does Skai not have enough votes in the competition." Another wrote: "johnny and britt did not deserve that at all.. i am disappointed." Some were even furious that Nelly — who hasn't received the best scores from the judges throughout the season — remained safe. One viewer tweeted, "HOW WAS SKAI ELIMINATED WITH NELLY STILL THERE HUH."
All in all, after the shocking double elimination night, it seems that on Dancing with the Stars, fan votes indeed matter.