Megan Thee Stallion Is Worth Way More Than You Think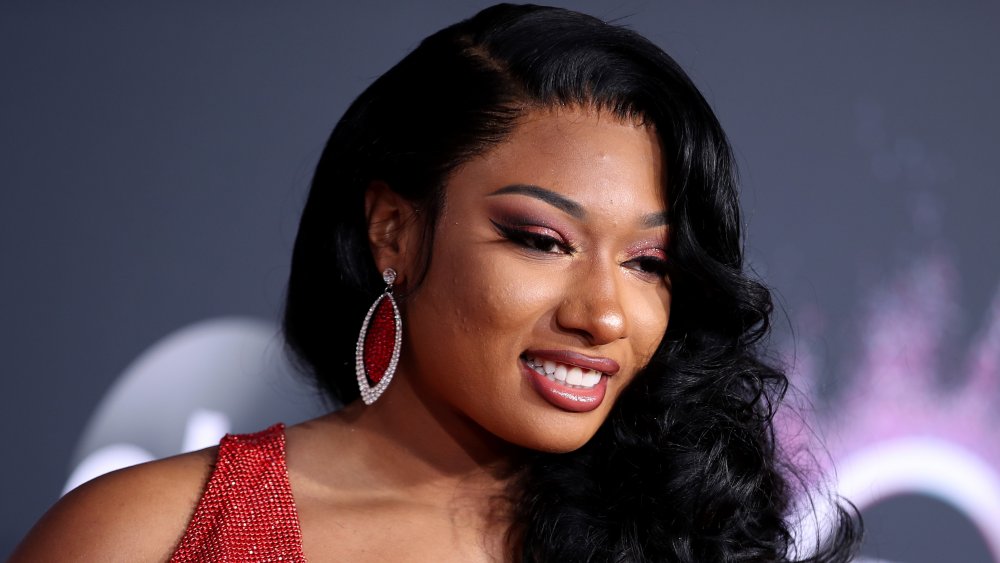 Rich Fury/Getty Images
Megan Thee Stallion — whose real name is Megan Jovon Ruth Pete — certainly enjoys her money. Just take a look at the kind of statement-making jewelry the "Cash Sh**" and "Diamonds" rapper wears, as well as the gifts she picks up for herself, like her Richard Mille watch. If you're unaware, the highly-coveted and collectible timepieces "start at around $80,000 USD," according to A Blog to Watch, and while "the average price of one of their tourbillon watches ranges from about $500,000–$800,000," that number can "go up to several million dollars in price for some of their more exotic timepieces."
The star also happens to be super generous when it comes to her funds. For instance, when her best friend Kelsey showed her wealthy BFF a diamond name necklace she liked, Megan went out and bought a similar (and absolutely stunning) piece for her bestie. And she's not just willing to spend her money on friends and family. In May 2019, Complex reported that the rapper had "given money to help cover funeral costs for a fan who was killed" after one of her shows.
Megan opened up about her giving nature to Vogue Australia in April 2020, saying, "My grandma was a super generous lady. We lived on the South Side of Houston [Texas] and I would literally see people coming to the gate to ask for help. She always made sure everyone was okay. So I picked that up from my grandmother. I really care."
So just how much money does she have to spend on herself and others? Read on to find out!
Megan Thee Stallion's fortune is a fringe benefit for the rapper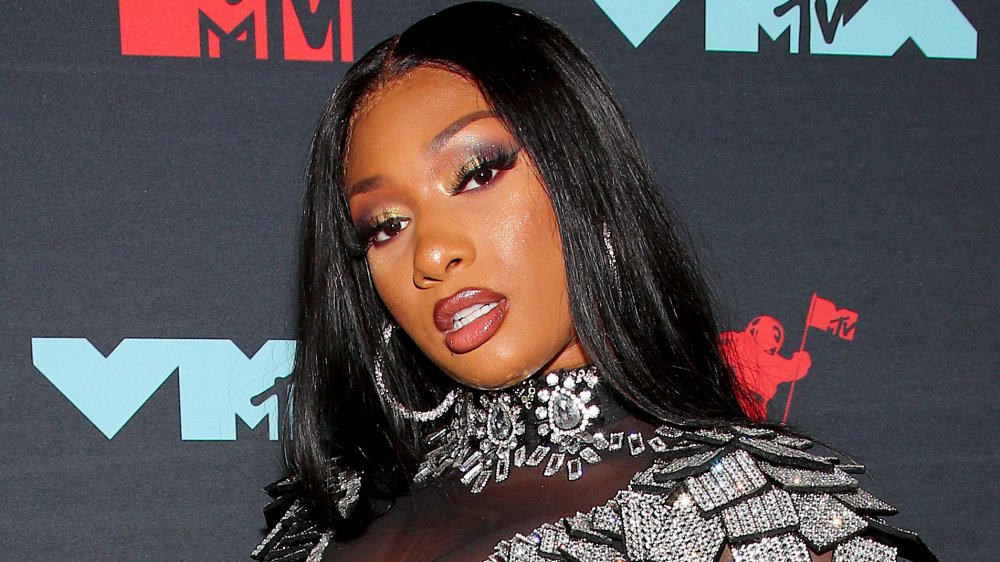 Astrid Stawiarz /vmn19/Getty Images
In Megan Thee Stallion's aptly titled song "Money Good," she explains, "I ain't gotta worry 'bout sh**/Money good." Not only is it a stellar tune, but it's also accurate. The rapper does, indeed, appear to be in a financially stable place these days. In fact, she has so much money that she's downright rich and can afford to be relatively frivolous with her funds if she so chooses. However, it turns out that the star isn't caught up on her wealth.
"Money isn't something that makes my world go round, to be honest," Megan explained while talking to Vogue Australia in 2020. "I appreciate the simple things a lot more. I genuinely like making music and it just so happens that's my job and it pays well," she added with a laugh.
Megan may have gotten a chuckle out of the situation, but, seriously, her job can pay very well, which is why rappers like Nicki Minaj, Lil Wayne, and Post Malone are so rich. The same goes for Megan who, as of this writing, has a $3 million fortune, according to Celebrity Net Worth. And with a seemingly bright (money-making) future ahead of her, she's sure to boost up the amount in her bank account in the coming years.