Megan Thee Stallion Fans Have A New Reason To Be Excited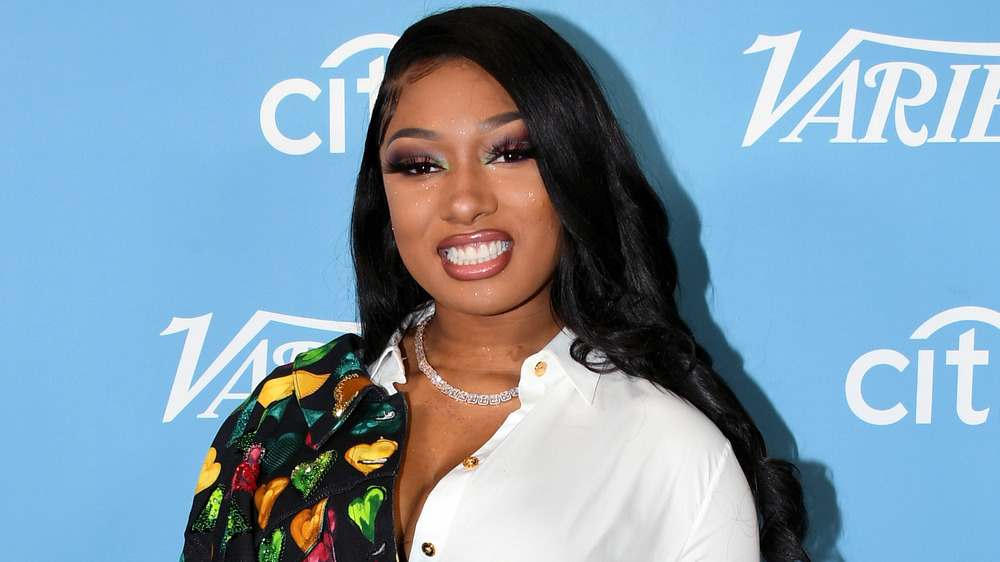 Jon Kopaloff/Getty Images
It's arguably safe to say 2020 has been a rough year for many people, but through it all, Megan Thee Stallion seems to be thriving. Her song "Savage" has been dominating fans' TikTok feeds all year, and she even teamed up with Beyonce for a remix. Not to mention, "WAP," her collaboration with Cardi B, went viral immediately. And, on top of all that, she's a student at Texas Southern University. She's certainly made the most of a tough year — and now she has even more to celebrate.
On Nov. 11, 2020, the Houston native teased, "TUNE IN TOMORROW MORNING FOR THE GOOD NEWS." Aside from writing in all caps to emphasize what she was saying, she amped up the anticipation by sharing the same message not just once, but two more times on Instagram. Although she said she would share an update in the morning, she changed things up the next day when she posted, "Good morning hotties Tune in at 1 PM pst for the GOOD NEWS." When a fan tweeted the rapper at 1 PM Eastern Time, she clarified, "I said 1 pm pst time lol." Three hours later, she finally shared the good news — here's what she had to say.
Megan Thee Stallion has new music on the way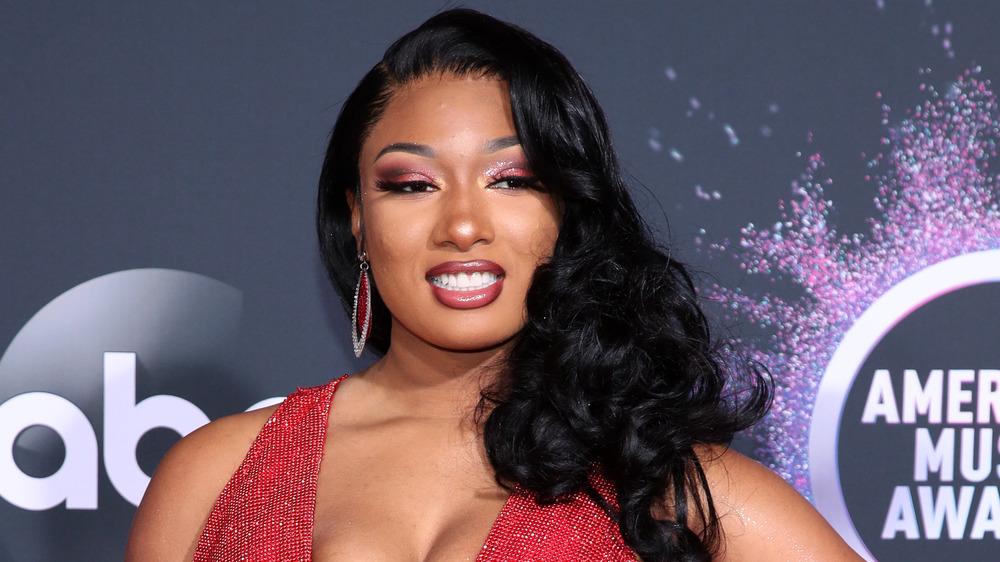 Rich Fury/Getty Images
After all that buildup, Megan Thee Stallion posted, "Hotties, I first want to say thank you for riding with me, growing with me, and staying down with me since my first mixtape Rich Ratchet! Through this rough a** year we've all been having I felt like we could all use a lil bit of good news." She's not wrong about that. 
"So with that being said MY OFFICIAL ALBUM 'GOOD NEWS' IS DROPPING NOVEMBER 20TH PRE ORDER WILL BE AVAILABLE TONIGHT," the rapper announced. Although she has been hard at work dropping music for a while, Good News will be her first studio album, according to Rolling Stone. She spent years building up her fanbase by dropping mixtapes, EPs, and singles. However, good things come to those who wait. She mentioned that there was an album on the way during an October 2019 NPR interview. The star revealed, "I felt like my mixtapes were me flirting with my fans," which has worked, as she has amassed a lot of loyal supporters. She explained, "I never wanted to do an album 'cause I was like, 'Oh, that feel like marriage. That's a commitment.' But now, I'm ready to settle down with an album." 
Although many 2020 weddings got postponed, there's no stopping this "marriage" from starting on time.