The Real Meaning Behind Megan Thee Stallion's Shots Fired
Jon Kopaloff/Getty Images
The details surrounding the July 12, 2020, incident involving Tory Lanez and Megan Thee Stallion have been murky, to say the least. Information from the night in question has disseminated slowly — first via TMZ, then over social media and live streams, surveillance video of Lanez's arrest and a 17-track album titled DAYSTAR. It's safe to say that the case is bizarre, especially considering the lack of information publicly available from law enforcement officials. There's more to the story than we know, but plenty of social media commentators have chosen their side.
When Megan unveiled her track list for her debut album Good News on Nov. 17, 2020, the lead track, "Shots Fired," garnered the most attention from fans and her critics. In the pursuit of truth, "Shots Fired" is the next installment in the case of Megan's shooting. And although she's not obligated to speak about what happened to her, the first song on the 17-track album leads as the Hot Girl's side of the story and opens a discussion of the hypocrisy and hesitation that comes with protecting Black women and believing their traumatic experiences.
Megan Thee Stallion takes aim at Tory Lanez and former best friend in diss track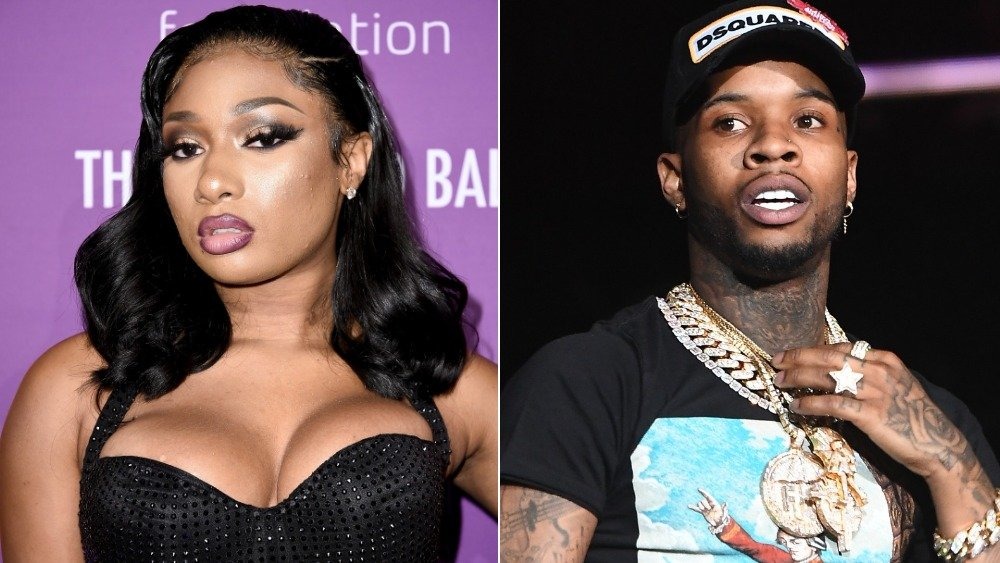 Megan Thee Stallion's hot girl summer and hot girl fall was nothing short of hot, regardless of her traumatic experience. Between sponsorships with Revlon and Fashion Nova and being crowned GQ's 2020 Rapper of the Year, the Houston-born rapper's bounce back has been remarkable to watch. In a time where good news is needed in the middle of a global pandemic, Good News simultaneously taps into the 2016 Houston Cypher Stallion and the Tina Snow alter ego that made fans grow to love her.
Much different from her lead singles "Savage" and "WAP", the album's introductory track, "Shots Fired," appears to take shots at Tory Lanez. Over an upbeat sample of Biggie's "Who Shot Ya?", the Hot Girl coach seemingly issued a diss at the rapper without mention of his name. Addressing Lanez's "Money Over Fallouts" track, the award-winning lyricist raps: "You shot a 5'10" b***h with a .22/Talkin' 'bout bones and tendons like them bullets weren't pellets." Megan also seemingly taunted Lanez with the fact she left him anonymous, rapping, "And if it weren't for me, same week, you would have been indicted/(Should've let them lock your a** up)."
And the spitfire rapper didn't stop there. She seemed to have a few choice words for her former best friend, Kelsey Nicole, who was also present for the July 12, 2020, shooting. On "Shots Fired," Meg claims a "friend" took hush money from Lanez and chose money over their bond: "You offered M's not to talk, I guess that made my friend excited, hmm/Now y'all in cahoots, huh (Okay)/You a puss in boots." Yikes.
Twitter users praise Megan Thee Stallion for 'Good News' album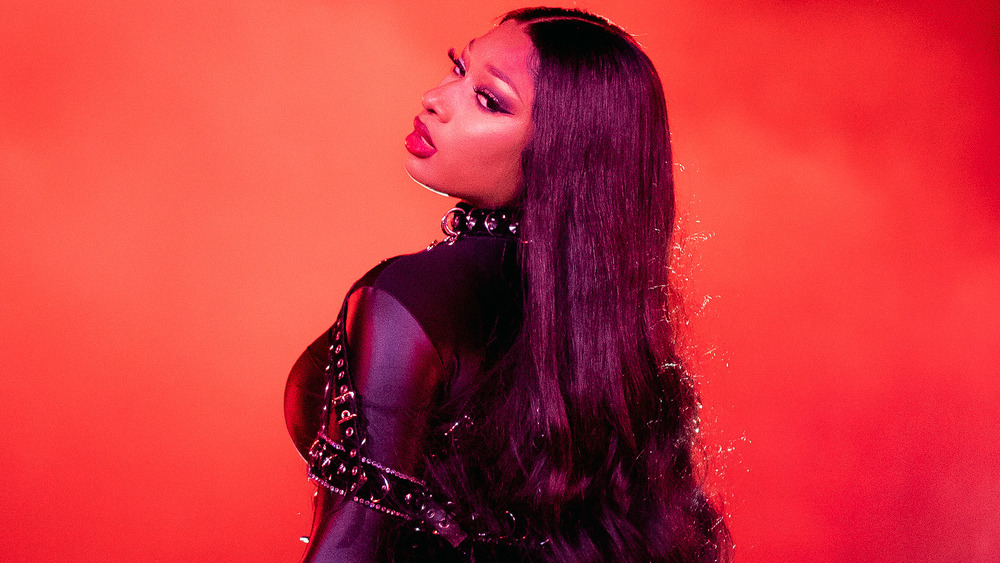 Rich Fury/Getty Images
If you haven't put respect on Megan's name before, now's the time. If you were a hottie before she went mainstream, you'd likely agree that "Shots Fired" expounds on Megan's lyrical capability outside of the upbeat music that sings of the advocacy of sexual liberation of women everywhere. Good News exhibits the southern-bred rapper's ability to cross over into the pop and reggae genres while still remaining true to her sound.
From the looks of it, social media believes that Meg's project is her coming into her final form. One person tweeted, "I think it's safe to say Megan Thee Stallion, Miss Tina Snow, Thee H-Town Hottie, has had the BEST debut album we've heard in a minute." For some fans, it was too hard to contain their excitement for her. Glee alum Kevin McHale tweeted, "Holy s**t this is the best video and choreo I've seen in yearssssssss @theestallion is DOING IT #BODY."
What makes Megan Thee Stallion's album a success is her courage beyond her trauma. Sharing emotional experiences with strangers in the public eye isn't easy, but the H-Town Hottie blurs the lines of rap and vulnerability and reminds us that the two can coexist in music. As she said before on her Fever mixtape: "I rock shows by myself/Ain't no back up, ain't no help/Ain't no n**** put me on/H*, I earned all my respect."