Why Tory Lanez's New Album Is Sparking An Uproar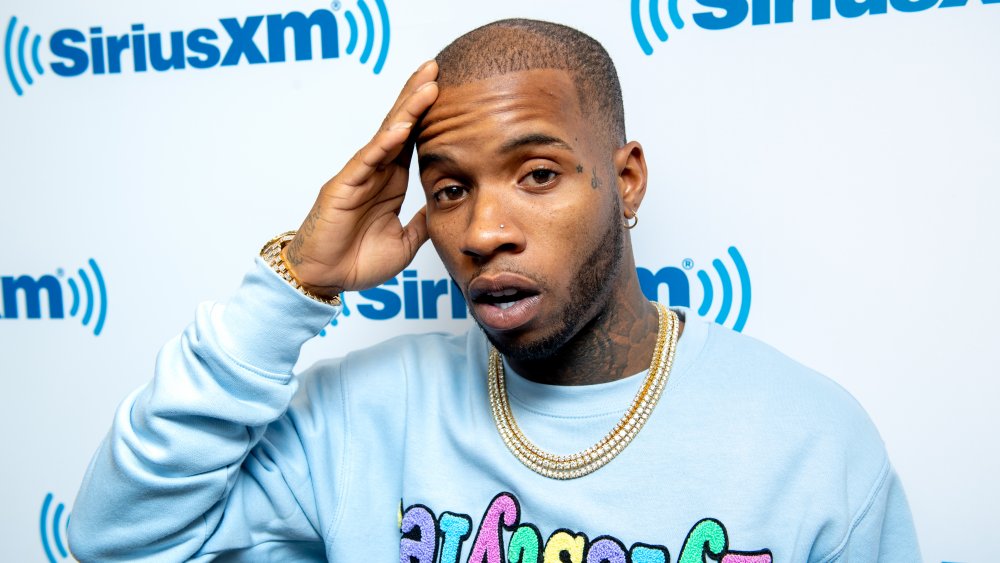 Roy Rochlin/Getty Images
In the age of social media, it's easier than ever for fans to hold their faves accountable for their actions. Some celebrities try to step up with Notes app apologies, while others go on Instagram Live. For rapper Tory Lanez, his way of addressing the controversy surrounding him and Megan Thee Stallion has many wishing he'd said nothing at all.
The Chixtape 5 rapper was involved in a shooting incident with Megan on July 12, 2020. Megan was shot two times in her feet; a video released by TMZ showed her leaving bloody footprints as she limped from the vehicle to back up, per police orders. Tory, who was with her at the time, was arrested for possession of a concealed weapon. A month later, Megan revealed that Tory was the one who shot her. "Yes, Tory shot me," she said in an Instagram Live video, per ABC News.
Weeks later, Tory broke his silence to let fans know he was ready to address the allegations. Tory shared a tweet on Sept. 24, 2020, writing: "To my fans ... I'm sorry for my silence .... but respectfully .. I got time today ...... 9 PM PST." Many fans expected Tory to return to Instagram Live to tell his side of the story, or maybe even publicly apologize to Megan. Instead, he dropped new music.
DAYSTAR, a 17-track album, delves into Tory's take on the shooting incident, per Pitchfork. Tory addresses his arrest, refutes Megan's claims, and more. Here's the full scoop about why people are advocating against streaming Tory Lanez's new album.
Tory Lanez says Megan Thee Stallion is trying to 'ruin him'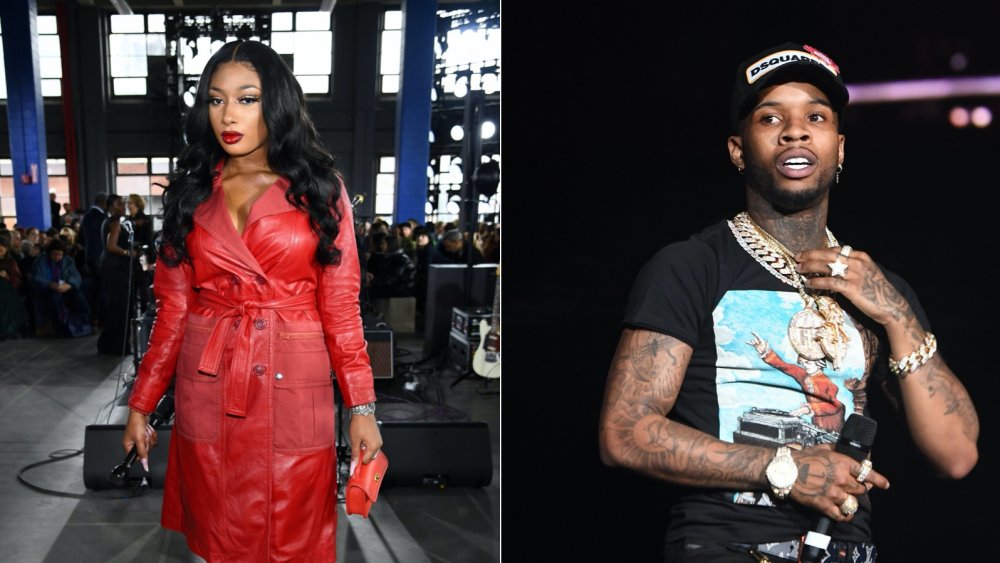 Dimitrios Kambouris, Paras Griffin/Getty Images
With the Los Angeles Police Department still investigating the night of the shooting, Tory Lanez has not been charged for Megan Thee Stallion's injuries as of this writing. Even though Megan Thee Stallion came forward and identified him as the one who shot her, Tory's new album claims that she's "lying" and tried to "frame" him.
On DAYSTAR's introductory track "Money Over Fallouts," Tory raps, "Look at how you doin' me, people tryna ruin me." He also says: "Girl, you had the nerve to write that statement on that affidavit / Knowin' I ain't do it but I'm comin' at my truest." Tory also alludes to his relationship with Megan and hints they were romantically involved with one another: "I love you hard... I'm still down to renegotiate the unity."
Even though Tory is rapping what he claims to be his truth, a lot of new information has surfaced since July 12, 2020. TMZ reported in September 2020 that Tory texted Megan begging for forgiveness roughly 15 hours after the alleged shooting. Despite the fact that he did not reference a gun nor "shooting," he apologized for his behavior and explained, "I was just too drunk."
DAYSTAR, however, emphasizes his claim to innocence. He also compares his situation to Chris Brown's downfall. On "Sorry But I Had To...," Tory raps, "And Chris Brown, a Black man that changed his life for the right / And still, Black Twitter findin' ways to tear him down and bring him back in."
Way to help your case, Tory.
Tory Lanez is facing major backlash on social media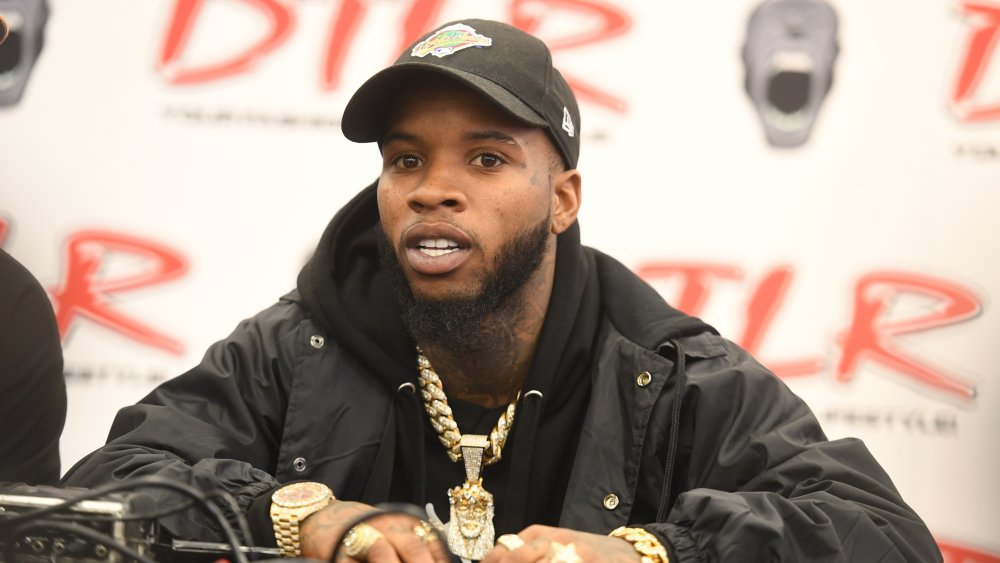 Paras Griffin/Getty Images
Many critics felt disgusted by DAYSTAR's release, especially with its poor timing. DAYSTAR's drop came less than 48 hours after a grand jury's controversial decision not to indict police officers in the shooting death of Breonna Taylor. In the eyes of many, Tory Lanez's decision to release DAYSTAR amid a tension-filled battle of race and gender politics is demeaning to Black women in the ongoing fight to protect themselves.
Tory received immediate backlash, with many users slamming him on social media for using the publicity around the shooting for his own personal gain. "He used Meg's trauma for self promotion and monetary gain. No accountability, just misogyny. I hope this opens everyone's [view] on how violence to towards women is treated by society," one viral tweet says. Another user added, "Bro, all this Tory Lanez s**t shows is that we gotta do better to protect black women. This n**** really popped Meg & used the backlash to promote a project." Even fellow rapper Rick Ross spoke out against Tory.
At a time when fans were waiting for Tory to step up to the plate and take accountability for his actions, Tory's attempt to save face clearly missed the mark. Silence is deafening, but what could be more deafening than being tone-deaf? Meanwhile, as Vanity Fair pointed out, Meg still has the number one song in the country.