Katy Perry's AMAs Performance Was For A Very Special Someone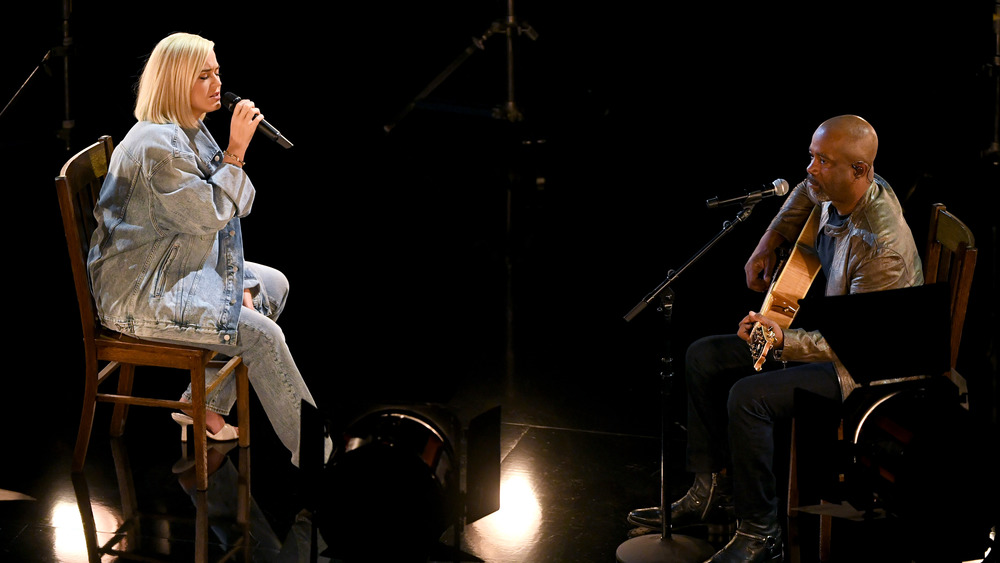 Kevin Winter/ama2020/Getty Images
Father's Day is in June, but Katy Perry is using November to honor her dad, Keith Hudson. The "Daisies" singer shared a throwback Instagram photo of herself with her dad when she was just a baby, and it's too cute for words. "Tonight's @amas performance is for my father," she captioned the post, along with a heart emoji. The sweet snap shows a bonnet-wearing baby Perry grinning from ear to ear as her dad kisses her on the cheek.
During the Nov. 22, 2020 American Music Awards, Perry and Darius Rucker sang her new song, "Only Love." It's not hard to see why she chose to dedicate the performance to her dad; Perry mentions her parents by name in the song's lyrics. "I'd call my mother and tell her I'm sorry / I never call her back," Perry sang with Rucker at the AMAs. "I'd pour my heart and soul out into a letter / And send it to my dad." She didn't have to hit up the USPS to get her message across, though — we'd say an award show dedication is even more personal than a letter.
It's no surprise she has her parents (and her baby photos) on the brain — Perry and Orlando Bloom welcomed their first child, Daisy Dove Bloom, in August. It's clear that Perry is close to her parents, and her daughter is sure to be showered in love and affection the same way she was when she was a child.
Katy Perry's parents are Christian pastors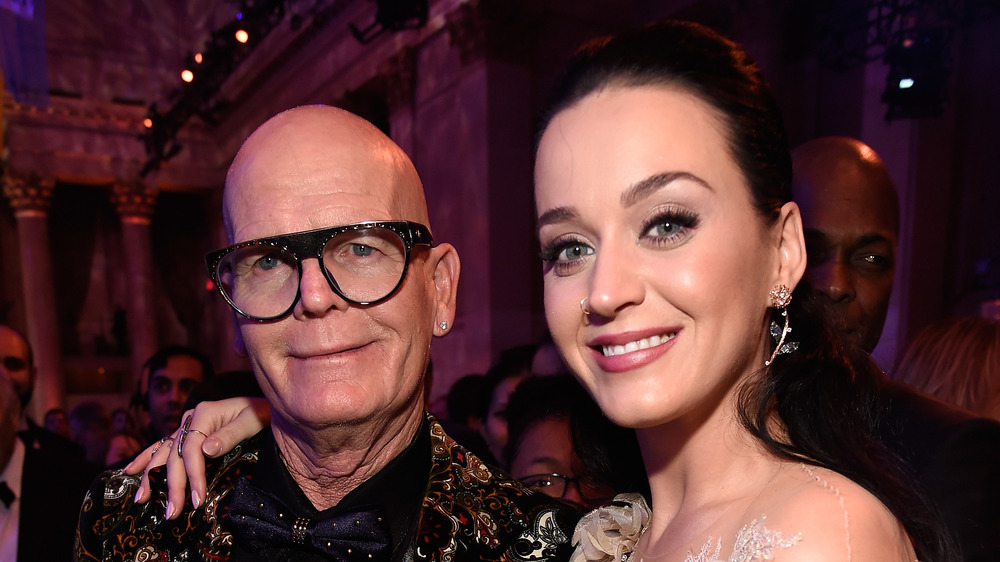 Kevin Mazur/Getty Images
Katy Perry was singing about kissing girls before same-sex marriage was legal in the United States, so fans might wonder what her ultra-Christian parents think of her songs. And in a Human Rights Campaign Gala speech in 2017, Perry said that she was sent to a religious camp to "pray the gay away." But despite her and her family's religious differences, there doesn't seem to be any love lost between Perry and her parents these days.
In addition to dedicating her 2020 AMAs performance to her dad, the "Roar" singer shared a heartfelt Instagram post about her late grandmother, and she mentioned her dad in that post, too. "A lot of what I am is because of my father... and he is because of her," Perry wrote in her Instagram caption. "She started it all, as she used to remind us, and I'm so grateful she did."
Perry rose to fame with fun, upbeat pop hits. But her AMAs performance was slow, personal, and heartfelt, and it was nice to see that side of the singer, too. Amid the pandemic and a changing holiday season, family connections are at the top of many people's minds, and Perry's new song is a reminder of what really matters.