Katy Perry's Selfie Right After Having A Baby Has Everyone Talking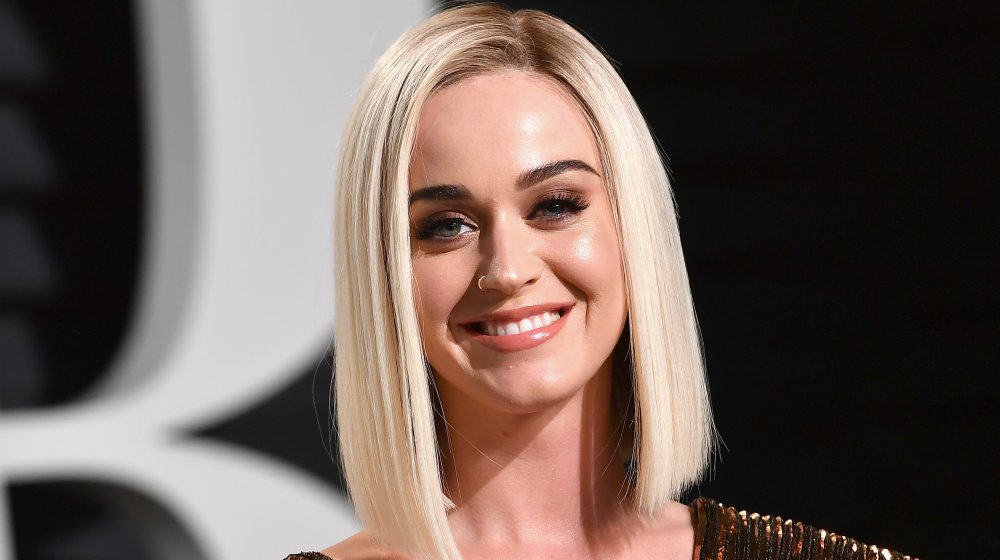 Pascal Le Segretain/Getty Images
Katy Perry may be a "Dark Horse" in the running for our favorite mom of 2020. The superstar, who released her fifth studio album, Smile, on Aug. 28, 2020, also had another major announcement during release week: She released a baby into the world! Perry and her husband, actor Orlando Bloom, took to Instagram to announce the birth of their first child, daughter Daisy Dove Bloom, on Aug. 27, 2020. They did so by reposting a note from Unicef, to much celebration.
"Welcome to the world, Daisy Dove Bloom! We are honoured to introduce Goodwill Ambassadors @KatyPerry and @OrlandoBloom's new bundle of joy," the Instagram post said. Aww! And the pop icon has kept the updates coming...in extreme Katy Perry fashion. 
MTV held its first virtual Video Music Awards ceremony on Aug. 30, 2020, with electrifying performances from a facemask-donning Lady Gaga, a roof-careening The Weeknd, a Fergie-lacking but not energy-lacking Black Eyed Peas, and so much more. It was a memorable night, but there was no Perry, as she's, of course, recovering from childbirth. Any other year, we may have expected an appearance or show-stopping performance from Perry (She hosted the VMAs in 2017), but that obviously wasn't the case this time around. Even so, the "Firework" star still managed to chime in and to inspire in a hilarious way. 
Katy Perry keeps it real in her amazing VMAs selfie
Talk about an awards show look! If the VMA's are all about turning heads, Katy Perry won with her candid, post-pregnancy selfie posted to her Instagram stories during the awards show — just four days after giving birth. She gets our vote for one of the boldest and best-dressed stars of the show!
According to People, Perry's pic prominently features a breast pump bra, as well as Frida Mom brand postpartum underwear. She even tagged the two brands' Instagram pages in her post. Daisy Dove Bloom's mama also kept the humor light by tagging "hair n makeup by: @exhuastion." Ha! From the timing, to the large VMAs Instagram sticker added to the snap, to Perry's stone-cold, modelesque facial expression, we can't help but giggle. 
According to Entertainment Tonight, Perry added a song to her empowering photo: "Not the End of the World," off her latest album, Smile. The post featured the lyrics, "It's not the end of the world/ Throw on your fancy attire/ Fears to the fire/ Don't lose hope." 
We certainly aren't losing hope that she'll be back at the VMAs next year! For now, this amazing image is keeping us going, and apparently we aren't alone. The new mom was nostalgic about the MTV party, and her pre-baby figure, throughout the day of the awards show. Earlier on Aug. 30, 2020, she shared the glittery video for another new song, "Champagne Problems," captioning the post, "Allllll weee goooot arre #ChampagneProblems nowwe ... Listen to Champagne Problems to get your pre-baby body back." 
Here's what else the internet is saying about Perry's new baby-tastic look.
The star has been candid about childbirth for years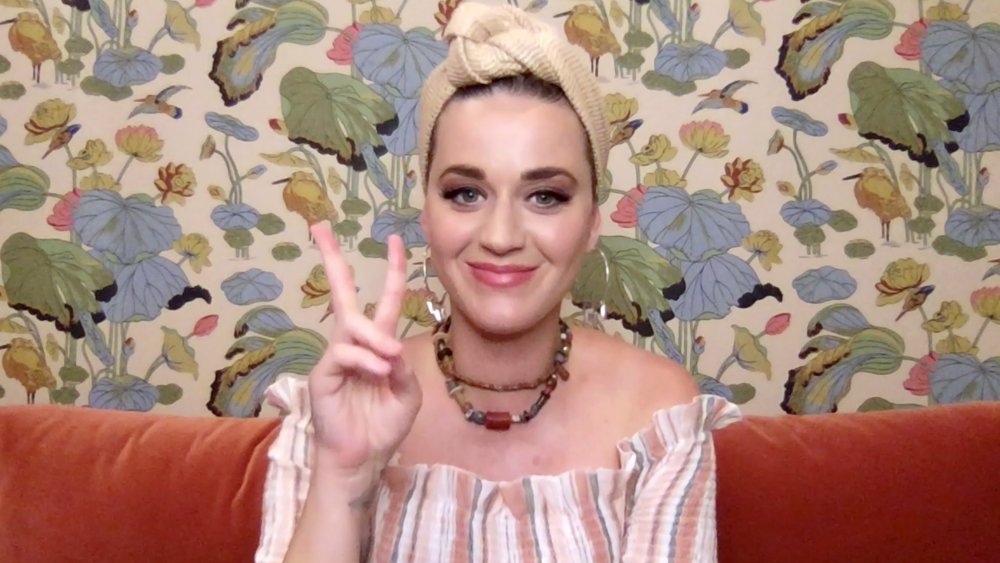 Getty Images/Getty Images
The internet is having a "Roar" over Katy Perry's VMA-coinciding postpartum selfie. "QUEEN OF FEEDING YOUR BABY BREAST MILK," one follower tweeted. "Katy Perry's Bathroom Selfie Is Pure Postpartum Realness," another wrote. "WHY ARE YOU SERVING SO MUCH WHAT DID WE DO TO DESERVE," a third wrote on Instagram. 
Indeed, the pop star kept the hilarity going on Twitter too, posting pregnancy-related VMA tweets that had us cracking up. "Dang... Moo! (B***h Im A Cow) hits differently now @DojaCat," Perry quipped, in reference to one of the rapper's songs. "delivering a baby and a record in the same week, dont f*ck with mama aka #whatmakesawoman," she wrote earlier in the week. Perry's humor has dazzled since her early "I Kissed A Girl" days, and she sure isn't sugarcoating post-pregnancy and motherhood now.
Perry has been lovingly candid about childbirth for a while. In 2011, while married to comedian Russell Brand, Perry said this about having children: "If it doesn't hurt the first time, I'll keep popping them out" (via Us Weekly). When she finally revealed her pregnancy in 2019, the star tweeted: "Omg so glad I don't have to suck it in anymore. Or carry around a big purse lol." In addition to her recent "Champagne Problems" video, she also released a video for "Resilient" and a comic book-themed video for "Tucked," on Aug. 29, 2020. She's keeping busy and making us laugh. 
We loved Katy Perry before, but we absolutely cannot get enough of new mom Katy Perry!