Katy Perry Announced As Host Of 2017 MTV Video Music Awards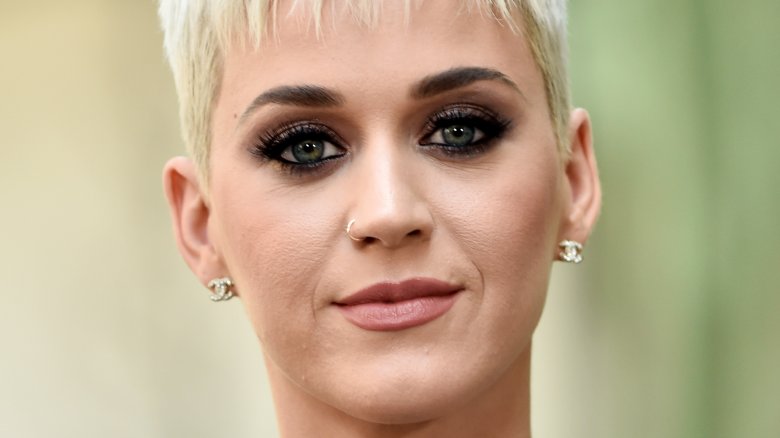 Getty Images
Meet the host of the 2017 MTV Video Music Awards—Katy Perry!
E! News reports that the "Bon Appetit" singer will be hosting the much-anticipated award show, which will air live from The Forum in Los Angeles, Calif. on Aug. 27, 2017.
In a statement released to E! News, Perry, 32, revealed that she's been preparing for the big night known for presenting the iconic Moonman awards. "I've been training with MTV in zero gravity, eating astronaut ice cream, and I'm on a group text with Buzz Aldrin and Neil deGrasse Tyson," Perry joked. "Come Aug. 27, I'll be ready to be your MOONWOMAN! Brace for impact, kids."
Introducing your MOONWOMAN. Brace for impact! August 27th on @MTV @VMAs pic.twitter.com/WJsIYq7WiM

— KATY PERRY (@katyperry) July 27, 2017
Head of Music and Music Talent of Viacom's Global Entertainment Group, Bruce Gillmer also released a statement (via Variety), sharing his excitement at having the pop sensation hosting the event. "We're thrilled to have global phenomenon Katy Perry as the host and a performer at the 2017 VMAs," Gillmer said. "She is at the forefront of music culture and the perfect person to anchor this year's show, which promises to be one of the most diverse and music-filled in VMA history."
As Nicki Swift previously reported, Perry's racked up a total of five VMA nominations, including noms for Best Pop and Best Visual Effects for her video for "Chained To The Rhythm." She ties with singer The Weeknd and is beat out only by Kendrick Lamar, who snagged a whopping eight nominations.
While Perry's the only performer announced so far, the 2017 VMAs seems to be shaping up to be an event you don't want to miss.
Get ready for the show by reliving all the craziest moments of the 2016 VMAs.