Why 2020 Just Got Even Worse For Lil Wayne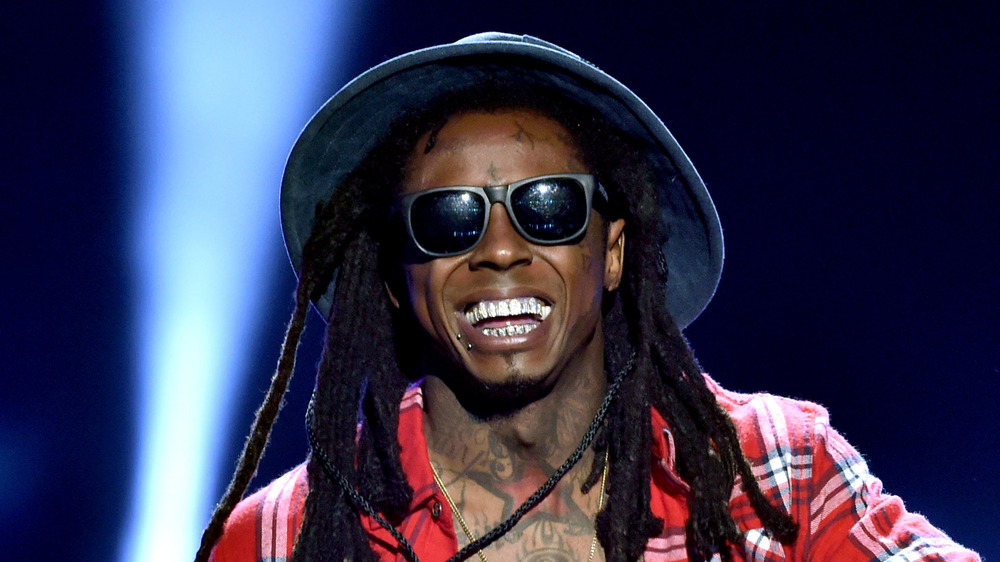 Kevin Winter/Getty Images
The year 2020 has been tough for many, and rapper Lil Wayne is no exception to this sentiment. Wayne is facing a potential 10-year prison sentence, according to TMZ, as in November 2020, the U.S. Attorney for the Southern District of Florida charged him with one count of possession of a firearm and ammunition by a convicted felon. The charge stems from the alleged discovery of a gun aboard Lil Wayne's private plane on Dec. 23, 2019. According to a search warrant obtained by the Miami Herald, agents reported finding a gun inside the rapper's bag, along with bullets, and substances suspected to be cocaine, ecstasy, marijuana, heroin, pain killers, prescription-strength cough syrup, and $26,000 in cash.
Then in early December 2020, the rapper received some significant backlash for a 22nd birthday party that he threw at an Atlanta nightclub for his daughter, Reginae Carter, amid the coronavirus pandemic, CNN. Lil Wayne got filmed by partygoers performing among what appeared to be dozens of fans and friends, who were not wearing masks. One Twitter user observed, "Reginae birthday looked lit.. but all i could think about is Covid. All them people with no mask in sight." Oh, and did we mention that a month before the party, the singer and his model girlfriend, Denise Bidot, broke up?
But wait — that's not all. Keep on scrolling to find out how Lil Wayne's 2020 went from bad to worse.
Lil Wayne got hit with $20 a million lawsuit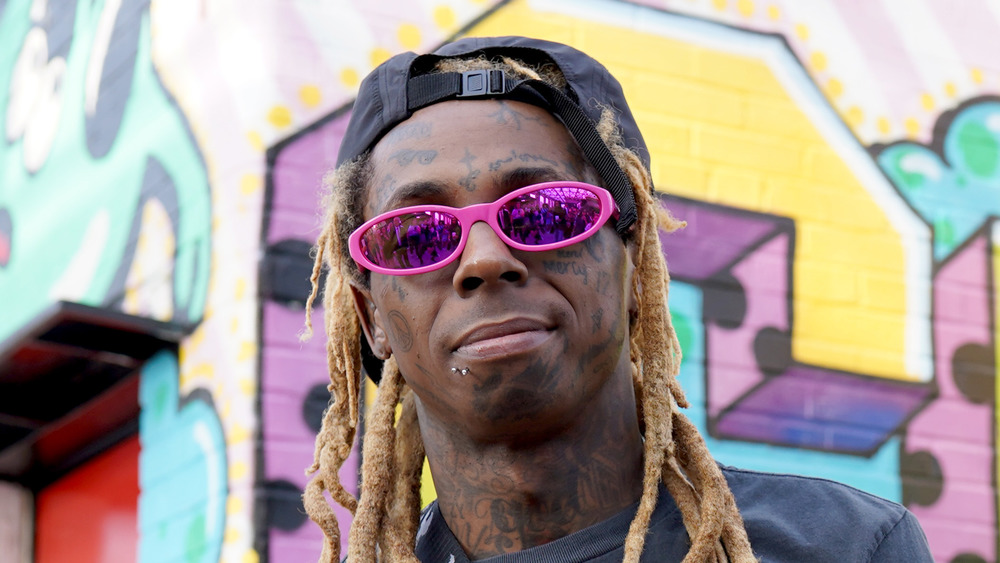 Gonzalo Marroquin/Getty Images
Lil Wayne was hit by a lawsuit in December 2020 by his former managers Ronald Sweeney and Avant Garde Management, suing him for more than $20 million in unpaid commissions. Sweeny, who started working with Wayne in 2005, said the rapper hired him to help renegotiate his deal with Cash Money Records when Wayne was feuding with the label.
According to legal docs obtained by TMZ, Sweeney alleged he has only received a few payments for helping Wayne settle his $51 million lawsuit with Cash Money Records, which is not nearly what he is actually owed. The suit also claims Wayne agreed to pay him a 17% commission, but Bryant Cortez and rapper/music executive Mack Maine "conspired to drive a wedge between Wayne and Sweeney." The attorney says their efforts paid off, as Wayne fired him in September 2018. TMZ noted that Lil Wayne sold his masters to Universal Music Group in June 2020 for $100 million, which should more than cover what he owes Sweeney. 
Some might argue it will take some legal wrangling on Wayne's part to get out of not only this lawsuit but also his federal weapons charges. We guess fans will have to wait and see how all of this turns out.