The Real Reason Why Jhene Aiko Made Two Videos For Never Call Me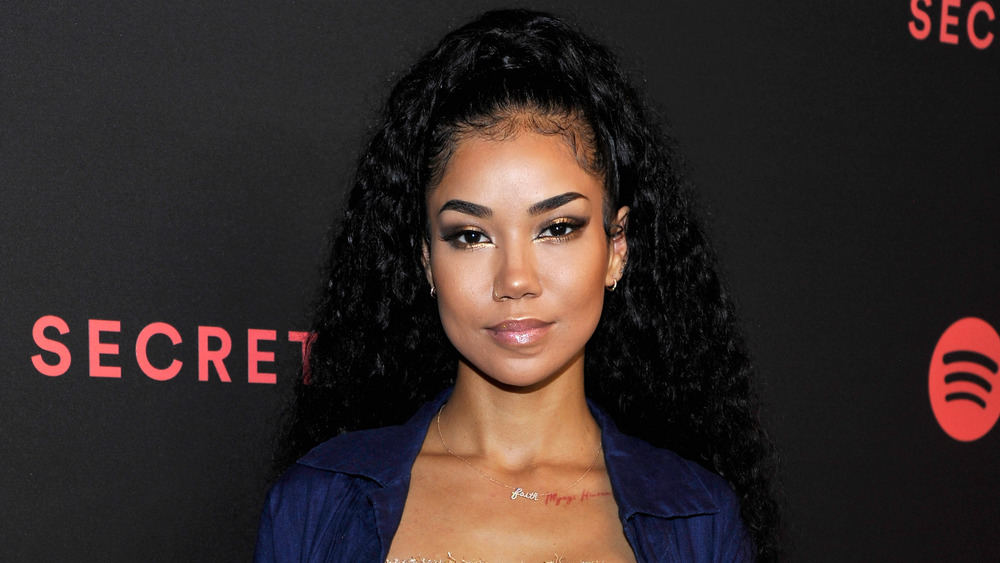 John Sciulli/Getty Images
One thing makes Jhene Aiko stand out is her ability to sing threats and make them sound sweet. Don't let the "Triggered" songstress' outer exterior fool you — she won't be afraid to "call that man on you." Aiko is no stranger to creative expression and being vulnerable in the public eye, which explains why she left room for interpretation on "Never Call Me."
In 2018, Aiko released two videos for the Kurupt-assisted track from her sophomore album, Trip, per MTV News. The first video (titled the "Slauson Hills Edition") is a candid depiction of Aiko's hometown of Los Angeles, Calif. Throughout the video, the singer visits some of her longtime friends including the late Nipsey Hussle, Dom Kennedy, and Lauren London. In a visual ode to the place she was born and raised, viewers (ironically) take a trip through Slauson Hills as the video highlights locations specific to her upbringing. Kurupt closes the visual with an emotional pep talk voicemail to Aiko, advising her to recognize her self-worth when in a relationship that no longer serves her.
The alternate video takes a figurative approach to the track. Aiko gets in touch with her Japanese heritage, portraying herself as a Shinto goddess while acting out a passionate send-off for her ex. "This funeral is the funeral for his ego. In this visual, I portray the goddess of creation and death, coming to collect his poor spirit and set it free," Aiko told Refinery29. Read on to find out why Jhene Aiko made two videos for the Trip single.
Jhene Aiko's music videos reflect her personality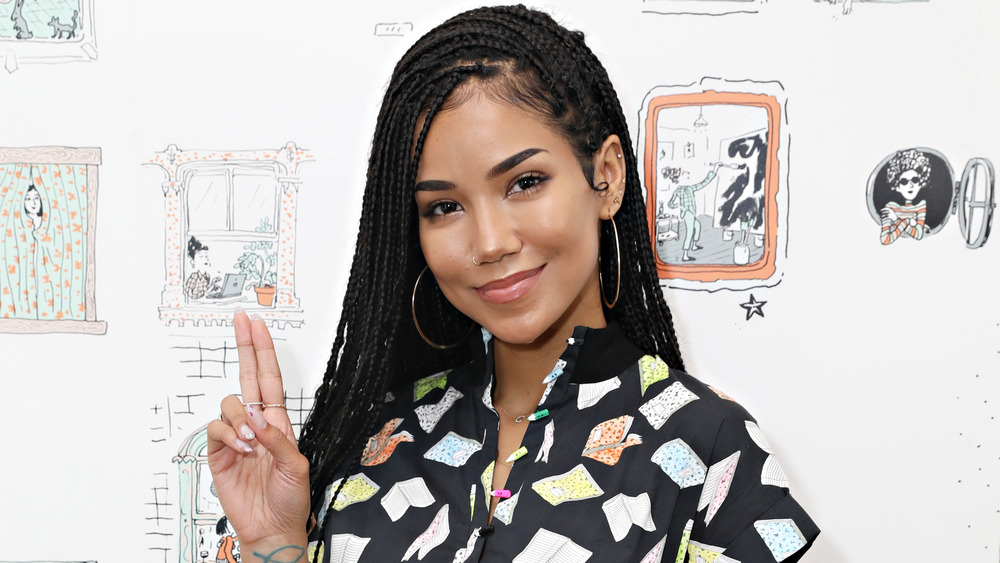 Cindy Ord/Getty Images
In an era where music videos are often treated as an afterthought, Jhene Aiko is a reminder that the visual is equally important as the lyrics. The Grammy Award-nominated R&B singer is known for being expressive beyond her music. Aiko gives fans a candid look into her feelings and opinions about the intimate details of her life, such as her relationships, journey to motherhood, cultural upbringing, and the death of her brother Miyagi.
For the deep thinkers, Aiko's approach to visualizing "Never Call Me" could be a symbol of her duality as a LA native and being of Japanese descent. When asked her reasoning for making two videos for the single, the "None Of Your Concern" singer's answer is quite simple. "I just love this song," She told Refinery29. "I have a lot of different layers to my personality and I love getting to express those layers through my visuals."
Aiko's album, Trip, explores different sides of her personality. Alluding to the use of psychedelic drugs, listeners can expect to be in for a journey to enlightenment through soulful mourning and healthy release. For the Sailing Soul(s) performer, the project made a clear path for her. "This [project] has made me more present in the lives of the people I love. Now more than ever, I know where I'm headed," Aiko told the Los Angeles Times. "I'm really enjoying the trip, the journey. I'm in a really good place now."