Does Prince Harry Have A New Girlfriend?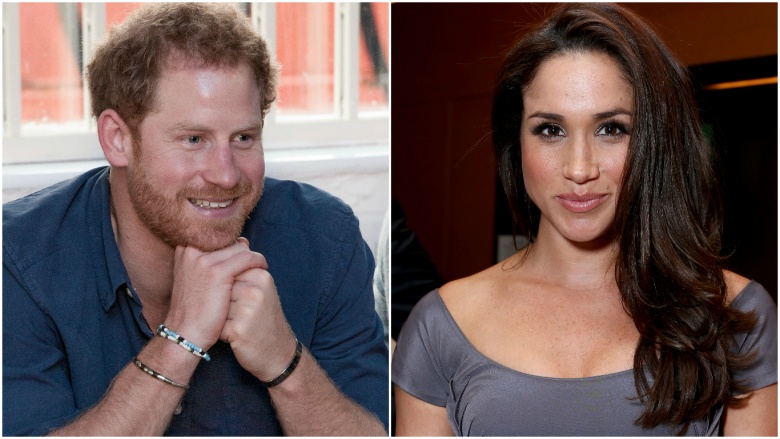 Getty Images
Has Prince Harry met his princess?
Express reports that the ginger royal is smitten with Suits star Meghan Markle—and that they've been secretly dating for about six months.
People reports that Harry, 32, visited Toronto, where Markle shoots Suits, in May 2016 when he was promoting the Invictus Games. Since then, Markle, 35, has posted quite a few Instagram shots from her visits to London, including some snaps of Kensington Palace and one tell-tale snap of a blue-beaded bracelet that matches one Harry wears all the time (via the Mirror).
"He's happier than he's been for many years," a source close to Harry told Express.
"He's in a very relaxed period of his life and Meghan has come along at the right time," the source continued. "They are taking each week as it comes and just enjoying each other's company, but it's fair to say that they love seeing each other and there's a definite chemistry between them."
"Harry has been desperate to keep the relationship quiet because he doesn't want to scare Meghan off. He knows things will change when their romance is public knowledge but he also knows he can't keep it a secret for long."
"It's too early to say if the relationship will lead to anything long-term but who knows? At the moment they are just taking it a step at a time and seeing how things develop."
Markle's even met the family, though not the Queen—well, yet, anyway.
"William and Kate really liked her and she fitted in straight away," the insider told Express. "Meghan is a very confident and intelligent woman and she's not overawed mixing with royalty. That's one of the things Harry admires about her."
While reps for Kensington Palace wouldn't confirm reports of a romance, Markle's publicists told the Daily Mail that the relationship was still "unofficial," adding, "However, should this be confirmed by the Palace, all of us at Kruger Cowne are delighted for them and wish them well."
Still, don't expect the royals to rush to claim Markle too quickly: the Evening Standard reports that when news of the budding royal romance broke over the weekend, Harry canceled a flight to Toronto, where he'd ostensibly have been visiting the actress on set, because he dreaded the paparazzi attention that will inevitably come with the reveal.