Inside Adam Driver's Time In The Marines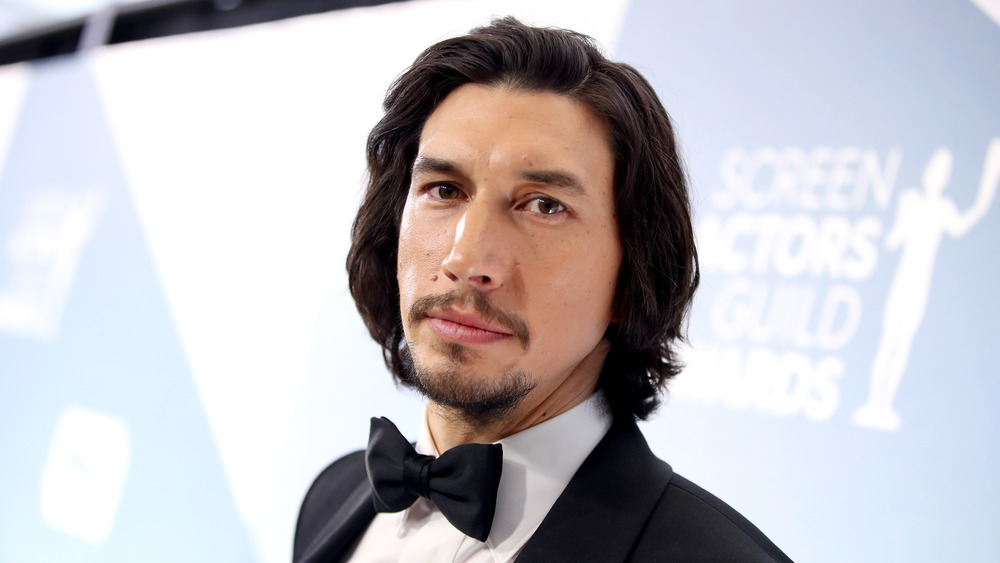 Rich Fury/Getty Images
When Adam Driver was training in the Marine Corps, white phosphorus exploded over him and his platoon mates in a staged battle scenario. Reeling from the near miss, Driver thought about his two vows in life: To smoke cigarettes and to become an actor, according to a 2019 profile in The New Yorker.
But first, backing up a little: Driver's time in the Marine Corps was sparked by the tragic events of 9/11, as well as his own aimless life in Mishawaka, Ind. "The Marine Corps was a nice, stable option," he told Interview. "I had nothing going on, other than selling vacuum cleaners, so I made the decision in January and by February I was gone." Per TogetherWeServed, Driver "was assigned to Weapons Company, 1st Battalion, 1st Marines as an 81mm mortar man," and spent two years at Camp Pendleton, training for the day his battalion would be deployed overseas. That day never came. Driver suffered a broken sternum during a mountain bike accident, prompting a medical discharge. "I had convinced my battalion to deploy me in spite of the injury, but when they put me back into training, I wound up injuring it worse," he told Broadway.com
Driver's time in the Marines had built his intensity, work ethic, and confidence, and now he was free to smoke cigarettes and pursue his acting dreams... but he still faced the challenge of adjusting back to civilian life.
Adam Driver says acting and the military are linked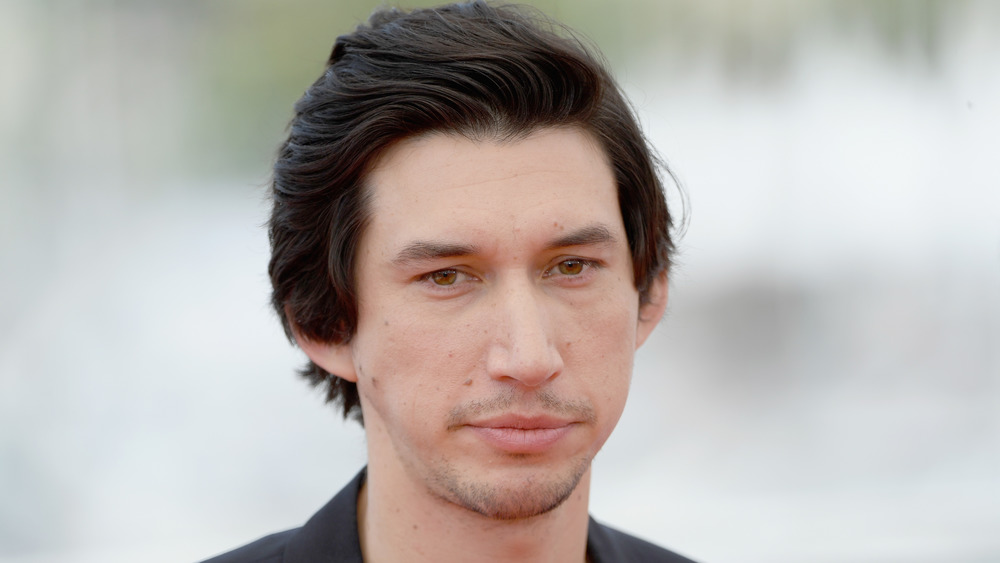 Gareth Cattermole/Getty Images
After his two-year stint as a Marine, Adam Driver returned to Indiana and to his initial plan of attending The Juilliard School. But his introduction back to civilian life was a rude awakening. "When you get out of the Marine Corps, you feel like you can do anything," he told WWD. "You feel like all civilian problems are meaningless and small, which is a complete illusion, but you have this confidence. You've been torn down so much—physically, emotionally, verbally—you feel like you're indestructible. But then you don't know where to put all of your energy, because all of that—code, honor, dying for another person."
He dealt with the transition by treating his civilian life as a high-stakes mission. According to Esquire, while attending Juilliard, he would "wake up before dawn in Astoria, Queens, cook and eat six eggs, and then run five miles to college, where he was both student and part-time janitor. After a full day of classes, evening rehearsals, and more janitor work, he'd run home again, to binge-watch Fellini and Cassavetes [films]." 
According to The Guardian, Driver sees the commonality between being a Marine and being an actor in "the small group of people trying to accomplish a mission greater than themselves." Today, he has found a new mission in his nonprofit, Arts in the Armed Forces, which brings theater performances to military troops. "It's like continuing your service," he told Esquire, reinforcing the Marine Corps motto, semper fidelis — "always faithful."