The Truth About Saffron Burrows' Wife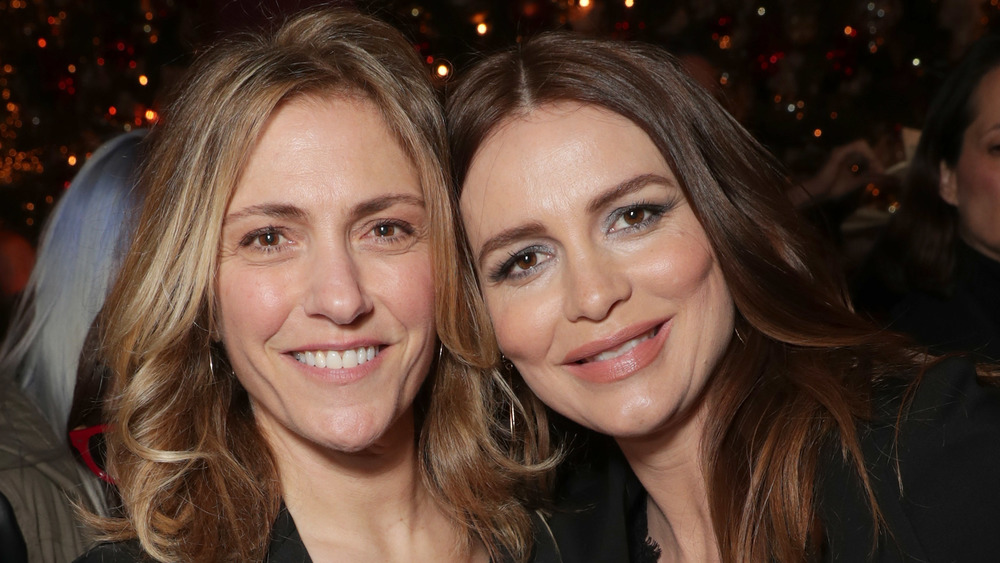 Todd Williamson/Getty Images
While British actress Saffron Burrows has spent the majority of her career in front of the camera, her wife, Alison Balian, is used to being behind it. It may seem like Burrows is accustomed to the limelight, but, as an Emmy-winning television writer and producer, Balian is a star in her own right.
Sadly, news that the two separated came out in February 2020, although no divorce has been publicly confirmed. Hopefully, Burrows and Balian work things out amicably, especially because the Hollywood power couple shares two children together, a son and daughter, who were 7 and 3 years old, respectively, when the separation was announced.  
Since Burrows, 48, is used to being in the spotlight with her work on TV such as "Mozart in the Jungle" on Amazon Prime and "You" on Netflix, we decided to switch things up and shine a light on Balian's life and career. Here's everything you didn't know about Saffron Burrows' talented wife.
Saffron Burrows' wife has been a writer for 'Ellen' for 14 years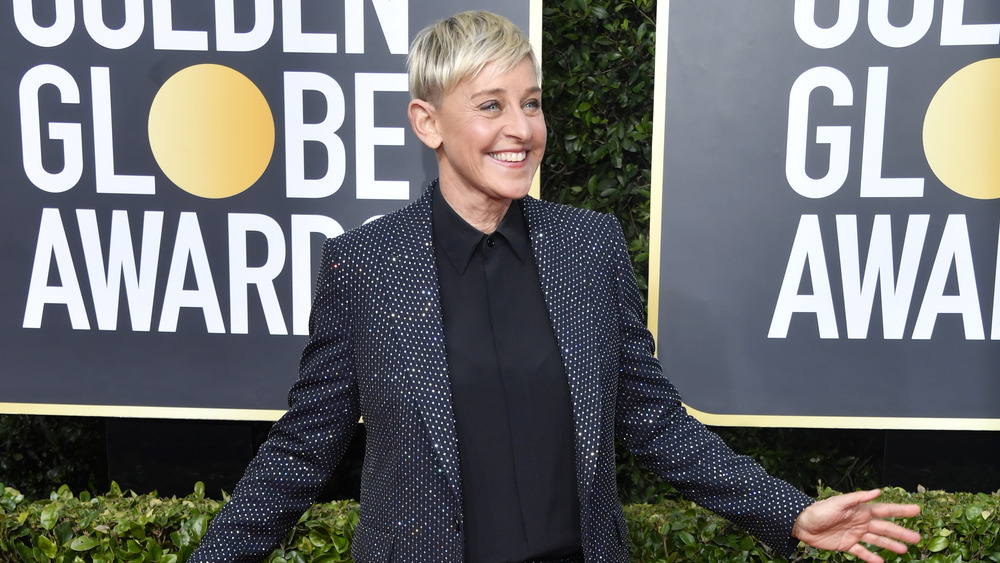 Frazer Harrison/Getty Images
Balian's career in the entertainment industry started out in the early 1990s — right around the same time that Burrows' did — with assistant jobs to people like actor Nick Wechsler and director Jocelyn Moorhouse. She quickly climbed the ladder, moving from associate producer to co-producer to producer on movies like "The New Age" and "The Shrink is In."
She really hit her stride in 2004 when she joined "The Ellen DeGeneres Show" as a writer, for which she has won six Daytime Emmy Awards and been nominated for seven more. 
Balian has also written for The Academy Awards, in 2007 and 2014, and produced six episodes of the TV series "Alcatraz" in 2012, but "Ellen" remains what she's known for best. We have to wonder if she got caught up in any of the recent controversies that have surrounded the show and its polarizing star. She hasn't publicly commented on them, which is probably for the best. 
Alison Balian kept her marriage to Saffron Burrows secret for 16 months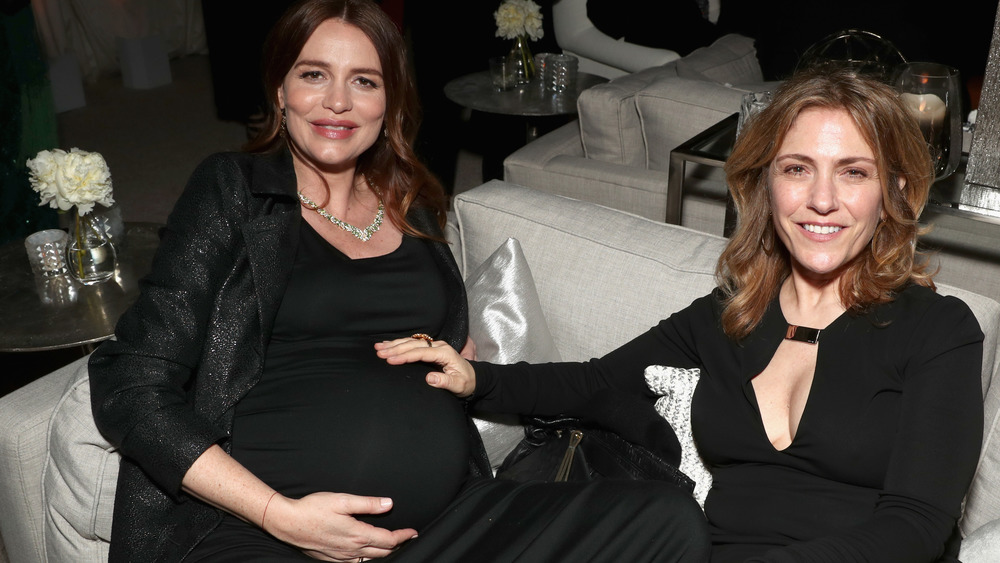 Todd Williamson/Getty Images
Burrows, who became a U.S. citizen in 2009 and has been in relationships with both women and men, married Balian in August 2013, two months after the Supreme Court passed the Marriage Equality Act. They had been together for more than six years at that time and already had their son together — Burrows was the birth mother of both their children, per People — but the duo decided to keep the nuptials a secret for 16 months, until Burrows broke the news to The Guardian.
When asked why they decided to tie the knot, Burrows told the outlet, "I don't think I want to answer that, only because it's so private, but I will say that we did elope. We hadn't told anyone and then I called my mum and she said, 'You haven't eloped! You only elope when you're young and in trouble!'" 
"I'm really proud of my family and who they are, these two individuals beside me," Burrows added. "That's certainly my proudest achievement."
Balian seems to have avoided publicly discussing their family, and seems to have declined any coverage of her own life as well. Indeed, E! News noted in 2017 that Burrows and Balian "have tried to keep their family life relatively private in recent years." Whether that's due to marriage problems or the simple desire for privacy, we wish them all the best.