What Really Started Sarah Paulson And Lisa Vanderpump's Feud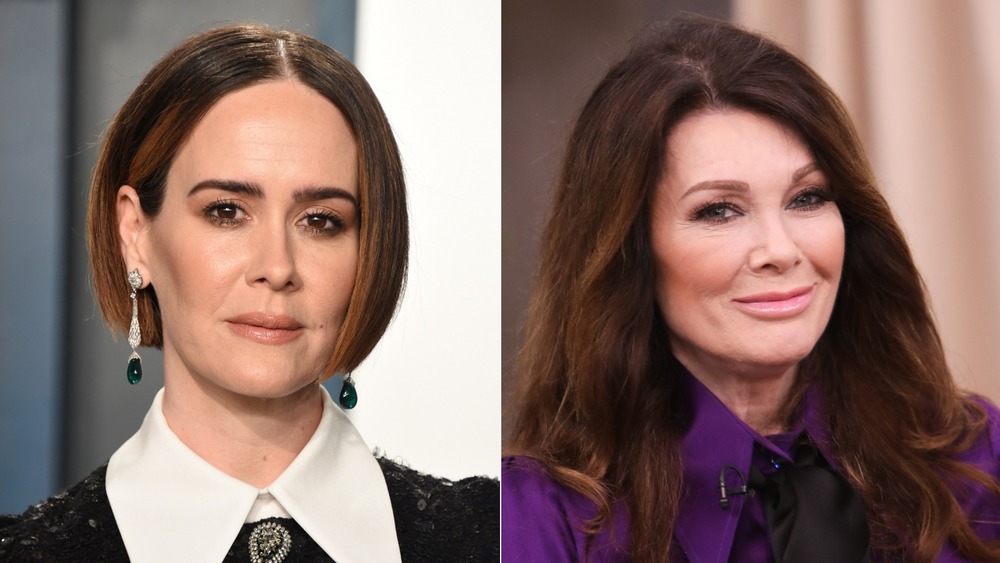 John Shearer, Paul Archuleta/Getty Images
Oh, Lisa Vanderpump. The former Real Housewife of Beverly Hills and current restaurateur has been having a rough couple of years, and, believe it or not, it has almost nothing to do with coronavirus. Vanderpump was rather unceremoniously axed from The Real Housewives of Beverly Hills over a debacle dubbed "Puppygate," which turned not only the rest of the housewives against her, but a large portion of her audience, as well.
On top of that, her spin-off series, Vanderpump Rules, skates on thin ice, as 2020 saw the departure of at least four longtime cast members. While Vanderpump will surely find a way to pull herself back into the good graces of Bravo watchers everywhere, it seems that there have never been more people praying on her downfall.
Mila Kunis was among the first celebrities to take a stance against Vanderpump, revealing that she thought the reality star was "manipulative" while Puppygate played out. Now, it seems that Sarah Paulson has some words for Vanderpump, but leave it to Paulson to say those words as diplomatically as possible. Keep reading after the jump to find out what Paulson said.
Sarah Paulson said Lisa Vanderpump wasn't very nice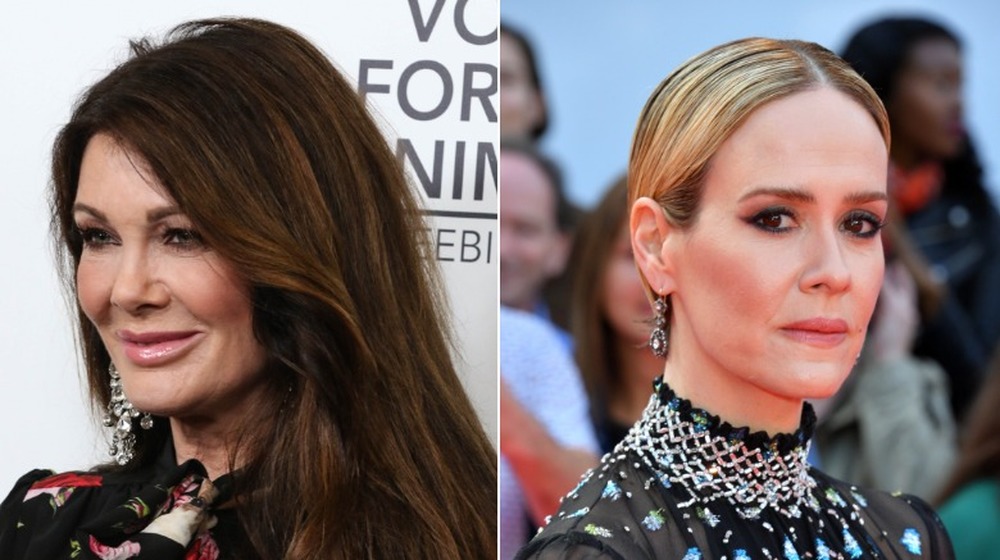 Robin L Marshall, George Pimentel/Getty Images
The feud between Sarah Paulson and Lisa Vanderpump started innocuously enough. While taking a lie detector test for Vanity Fair, Paulson said that she wasn't going to miss Vanderpump on RHOBH, adding "I miss the dynamic she brings to the group — which is, you know, the fear of God she instills in everyone." The actress then added, "I met her once at a party. She wasn't that nice to me. Am I going to get in trouble for that? She wasn't that nice!"
Well, Paulson did get in a bit of trouble for that. Shortly after, Paulson appeared on Watch What Happens Live where she was directly asked about her comment by Andy Cohen. Paulson defended herself — she was strapped to a lie detector, after all — by saying "I somehow felt that if I didn't answer the question properly I was going to get called out anyway!" Paulson clarified that she didn't think Vanderpump was a bad person, explaining "I simply said she wasn't that nice to me. She wasn't and that's OK. It wasn't a character assassination." Paulson then politely added that she was honored to hold Vanderpump's prized puppy, Giggy.
Finally, Vanderpump responded on Twitter. "You are in a picture with me holding my precious lil giggy," the reality star wrote. "I rarely let anybody hold him as he is so delicate... I have no reason to be anything but kind to you." If the two patched things up beyond that, it must have been in private.