The Truth About Dolly Parton And Charley Pride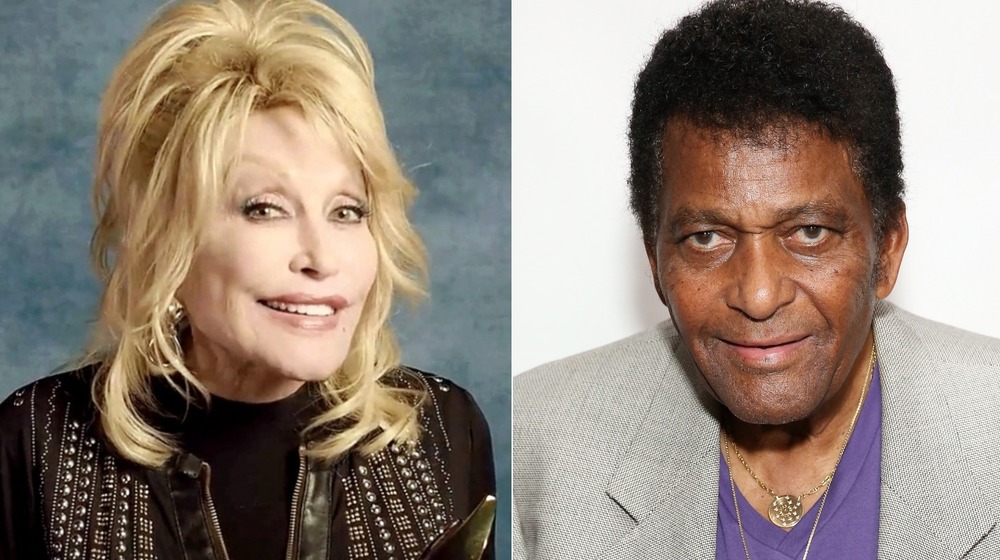 2020 Billboard Women In Music/Getty Images for Billboard, Monica Schipper/Getty Images
Charley Pride, considered one of country music's first Black stars, has died from complications tied to COVID-19 at age 86. Pride — the first Black member of the Country Music Hall of Fame — passed away on Dec. 12, 2020. The country singer released dozens of albums and sold over 25 million records during his career that began in the '60s (via the Daily Mail).
Dolly Parton paid tribute to her friend, as well as Pride's friends and family, in a heartbreaking two-part message on Twitter. "I'm so heartbroken that one of my dearest and oldest friends, Charley Pride, has passed away. It's even worse to know that he passed away from COVID-19. What a horrible, horrible virus. Charley, we will always love you," she wrote. "Rest In Peace. My love and thoughts go out to his family and all of his fans."
Parton and Pride shared a musical history, and they both came from humble beginnings. Pride was the son of Mississippi sharecroppers, and he played minor league baseball before his career in music took off, per the Associated Press. Both singers chose to look at the positive side of life, even though they both broke ground in the music industry. Keep reading to find out the truth about Parton and Pride's relationship!
Dolly Parton and Charley Pride shared similar spiritual beliefs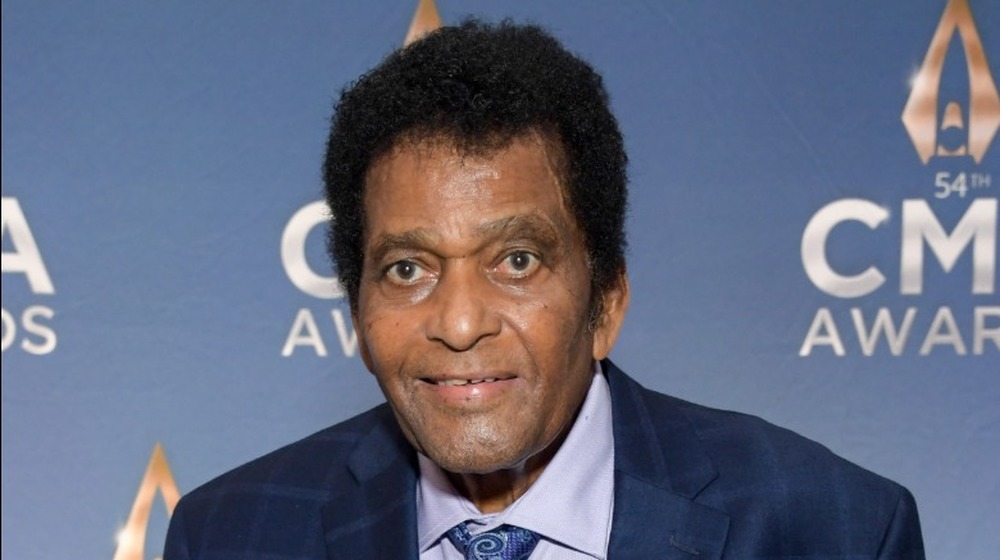 Jason Kempin/Getty Images for CMA
Dolly Parton and Charley Pride shared the experience of growing up poor in large families — Parton had 11 siblings and Pride had 10. The two entertainers also held similar spiritual beliefs. In an interview for a 2019 documentary about Pride called I'm Just Me, Parton said, "We relate to God in the same way. We don't believe you have to cram it down somebody's throat."
Pride returned to the spiritual side of music in 2006 with the album Pride & Joy: A Gospel Music Collection, which included duets with fellow musicians. Rolling Stone reported that Pride had an idea for the album; he wanted to sing his version of Parton's inspirational song "God's Coloring Book" from her 1977 album Here You Come Again.
According to Rolling Stone, Pride was a bit nervous about approaching Parton to record her song, so Pride's wife Rozene called Parton. The queen of country music said yes, "but with a stipulation: Parton wanted to sing 'God's Coloring Book' with Pride." Clearly, the two shared a special connection, and Parton is among the many mourning this major musical loss.