The Tragic Death Of Charley Pride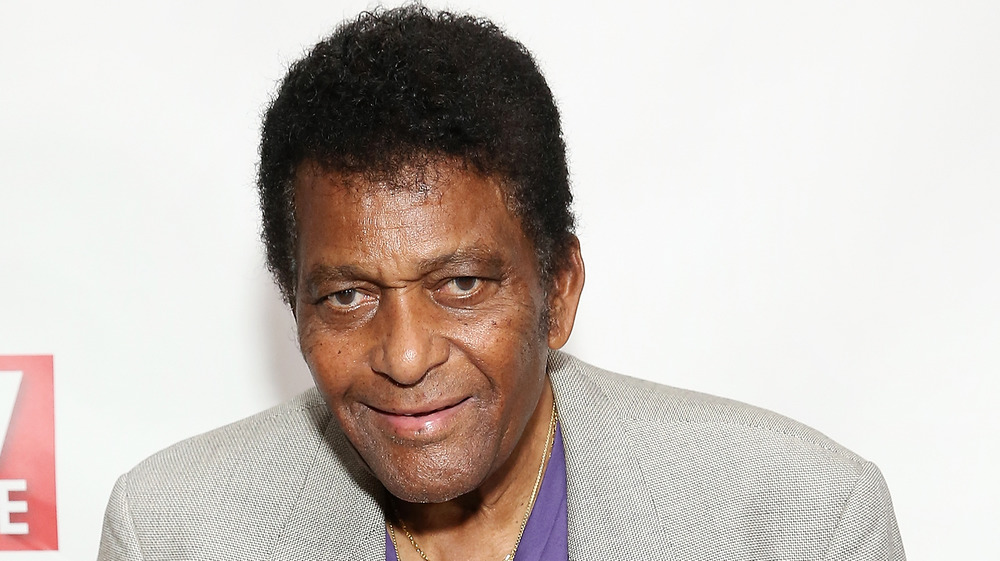 Monica Schipper/Getty Images
Country music legend Charley Pride passed away on Dec. 12, 2020 in Dallas, Texas from coronavirus complications, according to an announcement from his official website. The singer was 86 years old. Per the statement, "Pride emerged from Southern cotton fields to become country music's first Black superstar and the first Black member of the Country Music Hall of Fame." Instead of flowers, Pride's family asked for donations to The Pride Scholarship at Jesuit College Preparatory School, St. Philip's School and Community Center, The Food Bank, or another charity.
As devastating as his passing is to his family, friends, and fans, Pride's career ended on a great note. He gave his final performance with Jimmie Allen on Nov. 11, 2020 at the Country Music Awards. That same night, Pride received the Lifetime Achievement Award (via People). While Pride received accolades for his performance, speech, and career achievements, the award show itself caused controversy, because it was held indoors with a live audience in the midst of the coronavirus pandemic. There were no fans present, but there were plenty of country singers in the room, many of them sans face masks.
Sources told TMZ that the "Kiss An Angel Good Mornin'" singer had recently been admitted to the intensive care unity of a local hospital. The coronavirus patient was isolated from his family members and friends as his health declined. Then, the country music icon was moved into hospice care, where he passed away with his wife Rozene Pride by his side.
Did The CMA Awards contribute to Charley Pride's death?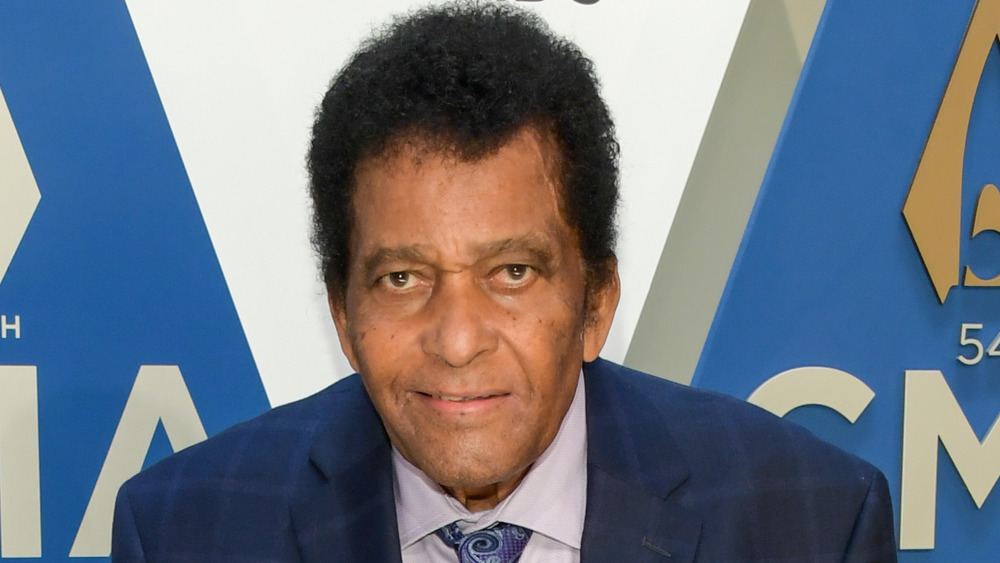 Jason Kempin/Getty Images
Maren Morris had a big night at the 2020 CMAs, scooping up three awards, according to People. Despite the accolades that she received, Morris questioned how the night factored into Charley Pride's passing. In a now-deleted tweet, Morris wrote, "I don't want to jump to conclusions because no family statement has been made, but if this was a result of the CMAs being indoors, we should all be outraged," per E! News. When someone tweeted, "Coming from an artist that also attended the indoor event..," she responded, "Hence 'WE' should be outraged," which she also deleted. She concluded with yet-another-deleted post, writing, "F**k this f**king year."
Country singer Mickey Guyton responded, "Gurl I thought the same damn thing." In another tweet, Guyton shared, "It's been reported that he did not get it at the cmas. This is however a huge wake up call that we must stay vigilant and continue to protect the elderly and people at risk that much more."
The Country Music Association and Pride's representative issued a joint statement to E!, sharing that Pride tested negative before he traveled to Nashville for the show, when he arrived in Nashville, on the day of the show, and after he returned home to Texas following the CMAs. The statement concluded, "All of us in the Country Music community are heartbroken by Charley's passing. Out of respect for his family during their grieving period, we will not be commenting on this further."
Celebrities are mourning Charley Pride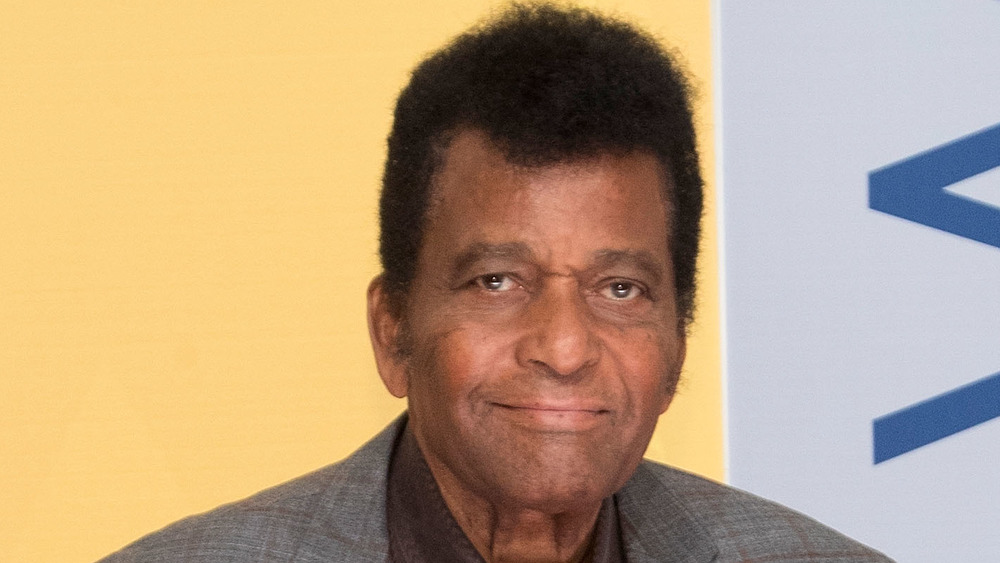 Taylor Hill/Getty Images
When the news broke that Charley Pride passed away as a result of coronavirus complications, there was an outpouring of love and sadness from the country music community. Dolly Parton tweeted, "I'm so heartbroken that one of my dearest and oldest friends, Charley Pride, has passed away. It's even worse to know that he passed away from COVID-19. What a horrible, horrible virus. Charley, we will always love you." Maren Morris tweeted (and didn't delete), "Your voice. Your humility. The fact that the first time I ever visited the Opry, you were backstage holding court and I was trying not to eavesdrop."
Jason Aldean posted a black-and-white photo of Pride and wrote, "Just learning of the passing of another one of our legends in Country Music. I can't imagine what this man went through as a Black Country Music artist trying to break into this business, but what a career he had. RIP Mr. Charley Pride." Darius Rucker tweeted, "Charley Pride was an icon a legend and any other word u wanna use for his greatness. He destroyed Barriers and did things that no one had ever done. But today I'm thinking of my friend. Heaven just got one of the finest people I know. I miss and love u CP!"
Undoubtedly, Pride's death is a major loss for country music fans everywhere, and sadly, yet another reminder for everyone to be cautious in the midst of the coronavirus pandemic.