People Are Loving Maren Morris' Powerful Tribute At The CMA Awards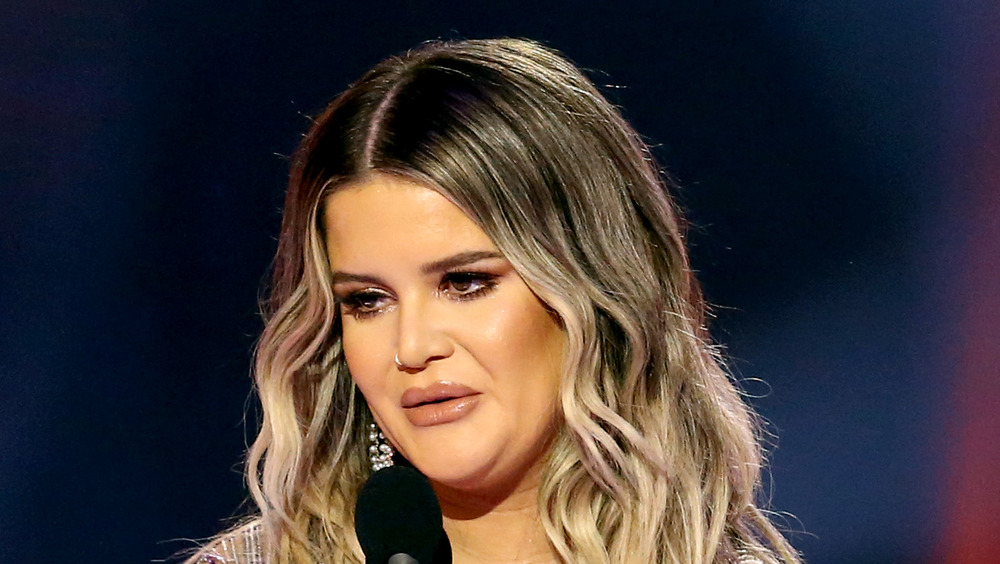 Terry Wyatt/Getty Images
One of the most moving moments during the emotional 2020 CMA Awards was Maren Morris' Female Vocalist of the Year acceptance speech. During the speech, her third of the night — she also won Single of the Year and Song of the Year for her song "The Bones" — she dedicated her award to the Black women in country music. Morris remarked: "I have a lot of people to thank, and they're the typical ones that lift me up and made this dream come true with me. But there are some names in my mind that I want to give recognition to because I'm just a fan of their music and they are country as it gets. And I just want them all to know how much we love them back."
She went on to show her genuine appreciation for what Black women have done for country music. She gave shoutouts to Linda Martell, Yola, Mickey Guyton, Rissi Palmer, Brittney Spencer, and Rhiannon Giddens. "There are so many amazing Black women that have pioneered and continue to pioneer this genre. I know they're going to come after me; they've come before me. You've made this genre so, so beautiful." She concluded, "I hope you know that we see you. Thank you for making me so inspired as a singer." Well, social media lit up after Maren Morris' touching speech. Keep scrolling to read some of the reactions.
Maren Morris' powerful tribute at the CMA Awards earned social media praise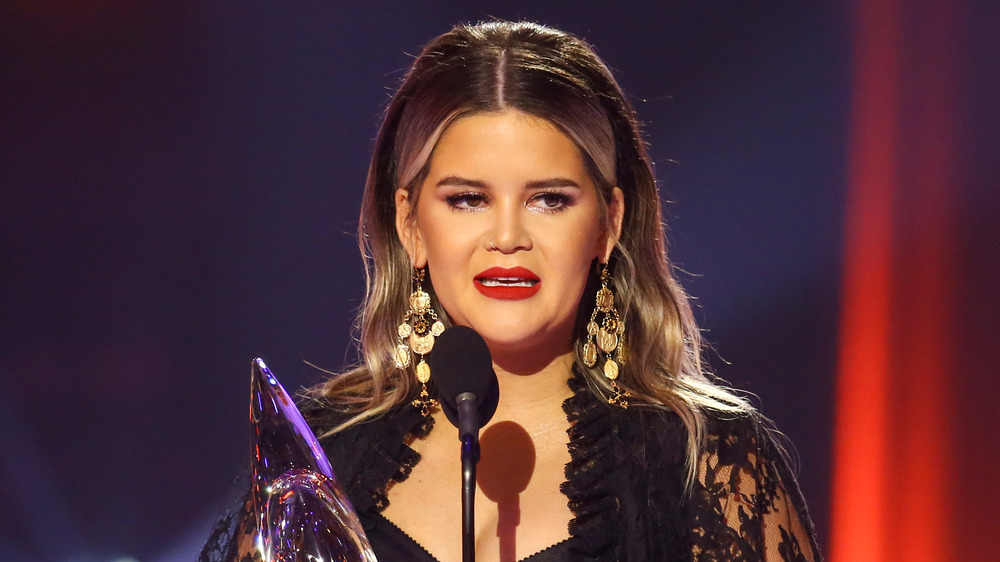 Terry Wyatt/Getty Images
In paying tribute to Black female artists in country music during Maren Morris' 2020 CMA Awards Female Vocalist of the Year acceptance speech, the artist earned a ton of praise online for doing so. Even from a few of those who she name-checked.
Singer Rissi Palmer showed her appreciation in a series of tweets, which began with her cheekily writing, "Welcome to all the new folks
My name is Rissi Palmer, I am a singer songwriter." She went on to say, "I just saw the speech and was left breathless. @MarenMorris, that was a very classy move. I'm blown away. Thank you, sincerely. There are SO many artists of color out here waiting to be heard. I hope that all of Country music REALLY heard Maren tonight." Rhiannon Giddens simply tweeted, "@MarenMorris thank you," while Mickey Guyton responded with multiple crying emojis.
While most of the comments were positive, one Twitter user was not having it, saying her speech was, "Performative as hell." That statement evoked the following response from another user who praised Morris, writing, "To be fair, it seems to me she's trying to do 'the work' by honoring them on a stage in that environment in front of a white country audience who needs to hear the message but probably don't like it very much. She'll lose a lot of fans just by saying this, maybe alienate herself." This wasn't the first time, and this time won't be the last in which Maren Morris speaks out for that in which she believes.